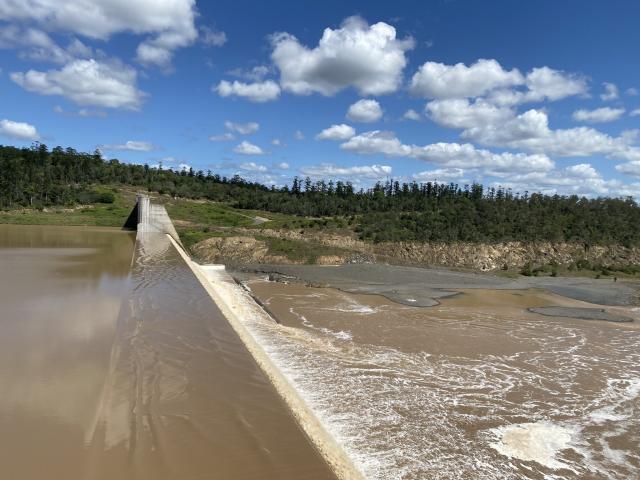 Arthur Gorrie
The Bundaberg district dam so flawed it became a persuasive argument against the once-planned Traveston Crossing dam in the Mary Valley, will be given another chance to provide irrigation water and flood mitigation benefits for its region.
Water Minister Glenn Butcher last week announced a $100 million-plus repair job for the dam, which has been on relatively light duties compared to its design capacity.
Mr Butcher said the $116,4 million state budget spend would keep pre-construction work going, creating 250 jobs in the early stages.
Major construction work would begin next year, he said.
He said the rebuilding project was "one of the most complex engineering projects in the region's history" and would deliver "long-term water security for the Bundaberg region by restoring the dam's capacity and (improving) its resilience against major flooding and extreme weather events."
Its construction work and water supply function would also deliver significant flow-on benefits for local businesses and the regional economy, he said.
Outlet works to replace the dam's troubled irrigation valves are expected to be completed by August, he said.
The project would also provide the area with an upgraded 10km of Paradise Dam Rd, a higher level bridge over Degilbo Creek, improving its flood resilience and an upgraded Bruce Highway-Booyal-Dallarnil Rd intersection.
Premier Annastacia Palasczuk said rebuilding the dam would be "an investment in long-term water security and local jobs for Regional Queensland.
Federal Water Minister Tanya Plibersek said Commonwealth's $600 million involvement recognised the dam's importance for water security and economic growth.