Published on 26 June 2023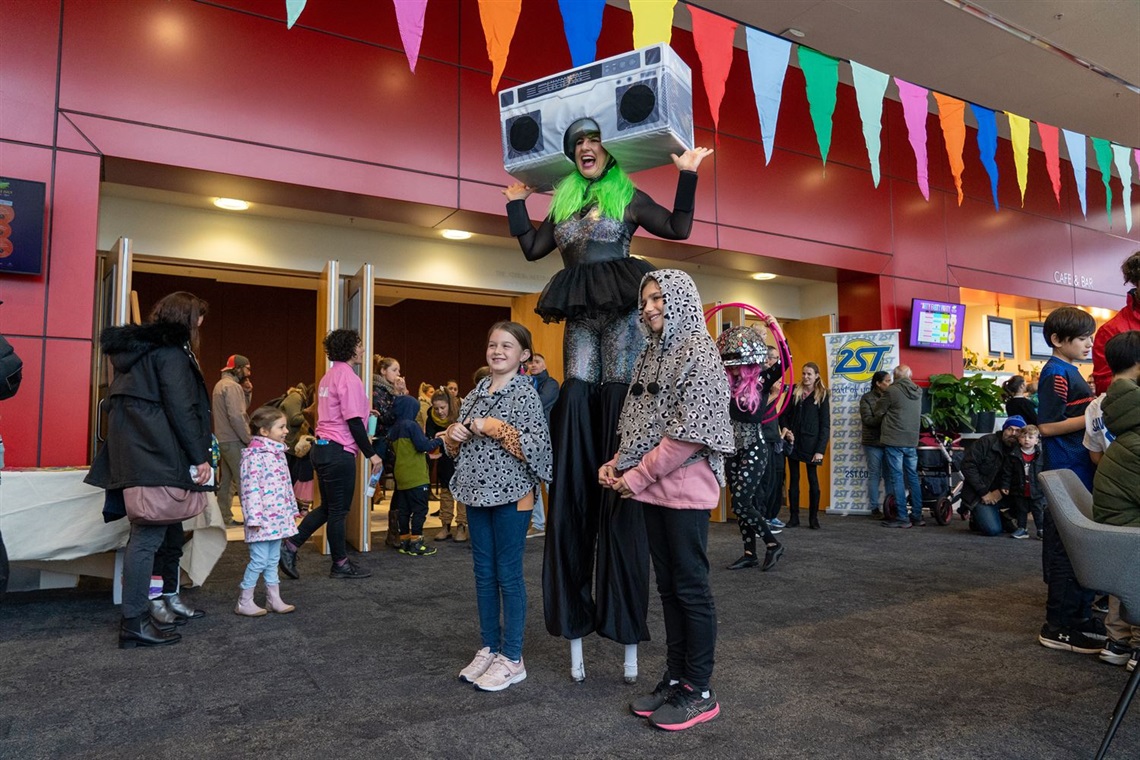 Get ready for the fun-est day of the year when the Arty Farty Party children's festival returns bringing excitement and interactive arts mayhem to the Shoalhaven Entertainment Centre on Saturday 1 July. 
This year's theme for the festival is making memories and everyone is invited to come along to make and share some memories together as a community.  
There are two exceptional theatre productions to enjoy plus a host of free activities to get festivalgoers creating, dancing, reading, talking, singing, and being the star of the show. 
"The Arty Farty Party plays an important role in our community by providing an event specifically designed for kids. It's important to provide creative and art activities for our young people as an outlet for them to use their imaginations and express their creativity," said Mayor Amanda Findley.  
"This is a vibrant celebration of imagination and boundless potential as well as an opportunity for kids to explore their creativity, make new friends, and create lasting memories. The Arty Farty Party is not just another event – it's a catalyst for building a stronger community," said Cr Findley. 
In the Shoalhaven Entertainment Centre (SEC) Auditorium, families can enjoy the nationally renowned Australian Chamber Orchestra and some very talented actors as they bring Mem Fox's beautiful book, Wilfrid Gordon McDonald Partridge to life on stage. This sweet story is performed with a live score by a string quartet and at just 28mins long, it's the perfect introduction to theatre for young children.  
In a dramatic change of pace and blasting onto the SEC Studio stage are The Listies with Hamlet: Prince of Skidmark. This utterly nutty take on Shakespeare's classic and full of things kids love in a good story like ghosts, castles, sword fights, neon-coloured spew, and spooky stuff. The Listies have added bonus pillow fights, pirates, ninjas, ninja pirates, aliens, ninja pirate aliens, zombies, and a bunch of other hilarious stuff. 
Outside the theatres, the children's festival boasts six hours filled with FREE activities and entertainment including a digital scavenger hunt, a smoking ceremony and performance from Gadhungal Murring, family yoga, the chance to make your own recycled Arty Farty Party fashion accessories, food trucks, face painters, roving performers, lawn games, live music and much, much more.  
Topping off the day will be a fabulous family dance party. The community is encouraged to get along to make some memories and have some Arty Farty fun. 
The Arty Farty fun runs from 9am – 3pm on Saturday 1 July, and is located at the Shoalhaven Entertainment Centre, 42 Bridge Road, Nowra. 
For more information and to book your tickets, visit the Arty Farty Party webpage.