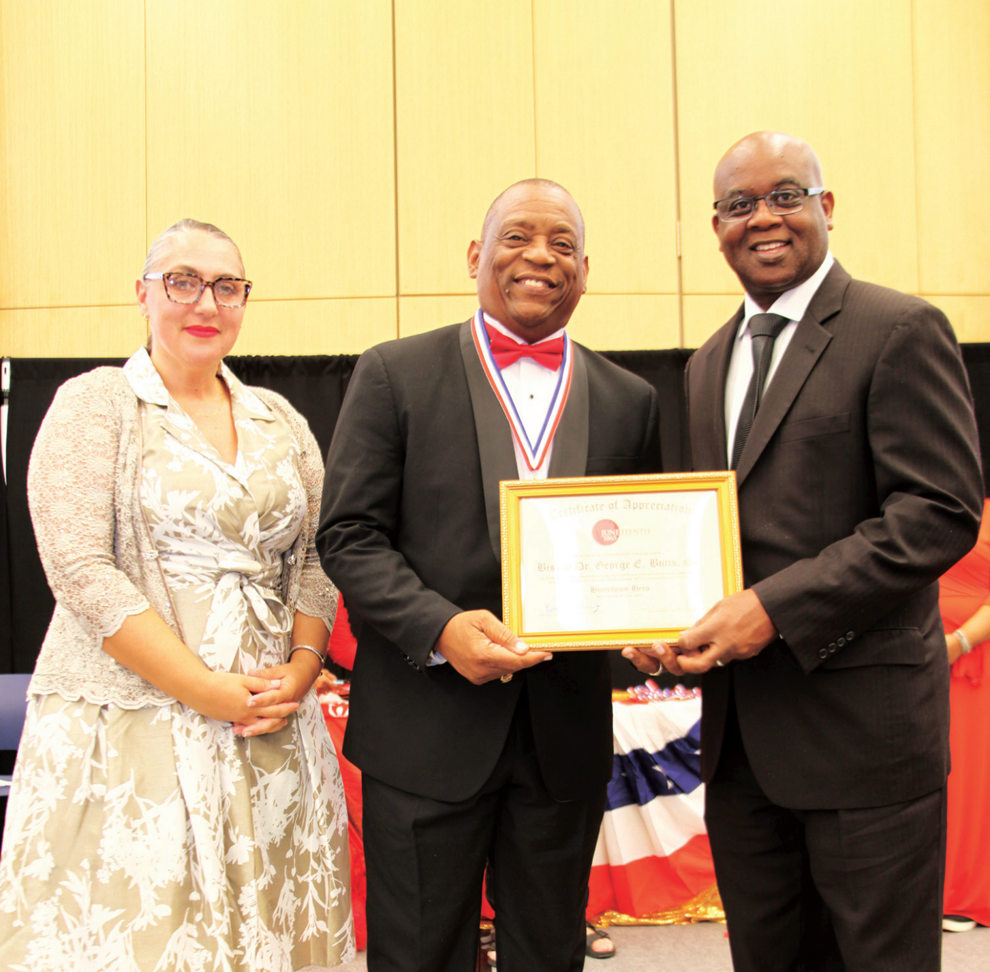 Local Juneteenth festivities concluded on Monday, June 19, the actual day of the holiday, with the annual Hometown Heroes Banquet.
Nineteen people were honored for their contributions to the community during the event that night inside the Mori Hosseini Student Union on the campus of Embry-Riddle Aeronautical University.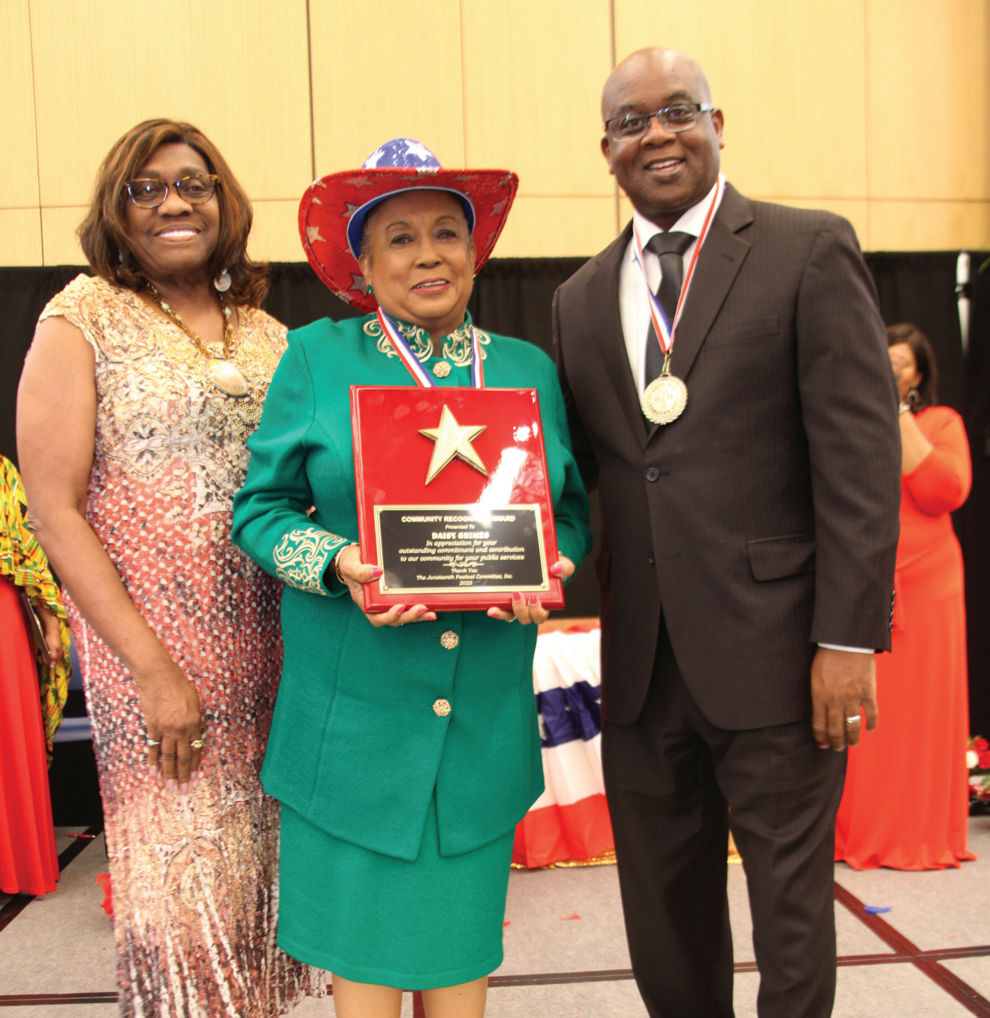 This year was highlighted by tributes to Daytona Beach Mayor Derrick Henry; Daisy Taylor Grimes; Bishop Dr. George E. Butts, Sr., and others.
Grimes is the president of the Volusia County African American Leadership Council, which is made up of Black organizations that strive to improve the lives of African Americans in the county.
She also is a member of the Volusia Remembrance Community Coalition, which in collaboration with the Equal Justice Initiative, collects soil samples of Black lynching victims to keep their memories alive.
Grimes received the distinguished community service award at the Juneteenth banquet.
"It is an honor and very much appreciated. I never thought about having such an honor bestowed upon me. Being a Hometown Hero was amazing but to receive the Community Service award, it goes beyond words to say," Grimes said.
"I am grateful to the Juneteenth Committee and this community that has allowed me to come in and be of a service and to do what I can to make a difference."
Another honoree was Don Hudson, who owns Lawn Kingz Lawn and Tree Service. He also coaches Pop Warner youth football and mentor youth.
"It is definitely a blessing to be honored. It's a blessing amongst itself. It's an honor when you are giving yourself to others. It is a great recognition to get honored,'' Hudson remarked.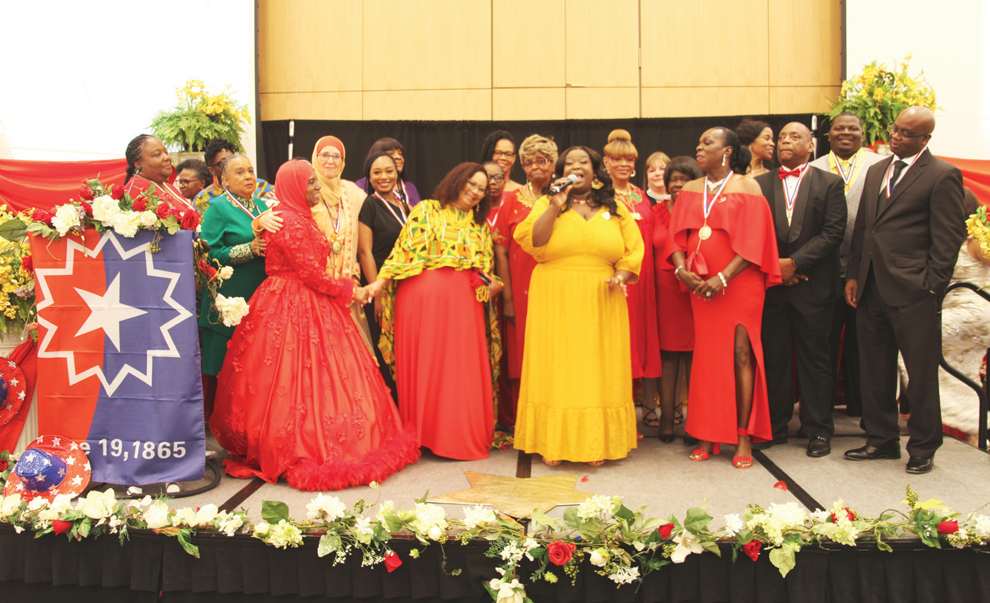 2023 Hometown Heroes
This year's complete list of honorees includes the following: 
Don Hudson (Community Service); Tonya Rone (Community Service); Nakeesha Harris (Community Service); Faith Harris (Education/Youth/Community Service); Frank Gunshanan (Education/Community Service); Daisy Taylor Grimes (Education/Youth/Community Service); Dr. Connie E. Rivers Mitchell (Education/Youth); Arletha Baxter (Education/Youth); Bishop Dr. George E. Butts (Education/Youth); Cheryl Boehm (Community Services/Sports/Recreation/Health); Mayor Derrick Henry (Community Service); Amaya Zubicary Albury (Community Service); Shelton Willis (Community Service); Ericka Burnam-Hoyt (Community Service); Dr. Nancy Fontenot Lawrence (Education and Community Service); Samarya Elliott (Community Service); Keona Barnwell (Community Service); Christine Toure (Community Service) and Patricia Heard (Honorable Mention, Community Service)
Heard who was a retired educator, businesswoman and community advocate was a longtime member of the Juneteenth Committee; she passed away in May.
The Juneteenth Committee, which spearheads events in Daytona, including the banquet, thought this group was both unique and worthy.
"This group of individuals are an example for the community. They are extraordinary and ordinary people who do amazing things to better their community. What better way to thank them than to honor them," commented Linda McGee, chair of the Juneteenth Committee.
Also during the banquet, the following high school graduates received $1,000 scholarships: Edward Butts (Atlantic High); Lydia Holmes (Spruce Creek); Jonathan Williams (Mainland); Alfred Washington, III (Seabreeze); Alani Haile (Atlantic), Neha Majeed (Spruce Creek); and Javonte Reed (Spruce Creek). 
Six-year-old second grade honor student Skyler Speller, who attends Horizon Elementary, was presented as Little Miss Juneteenth. Seven-year-old first grader Jameil Farrington, Jr., who attends at South Daytona Elementary, was presented as Little Mr. Juneteenth.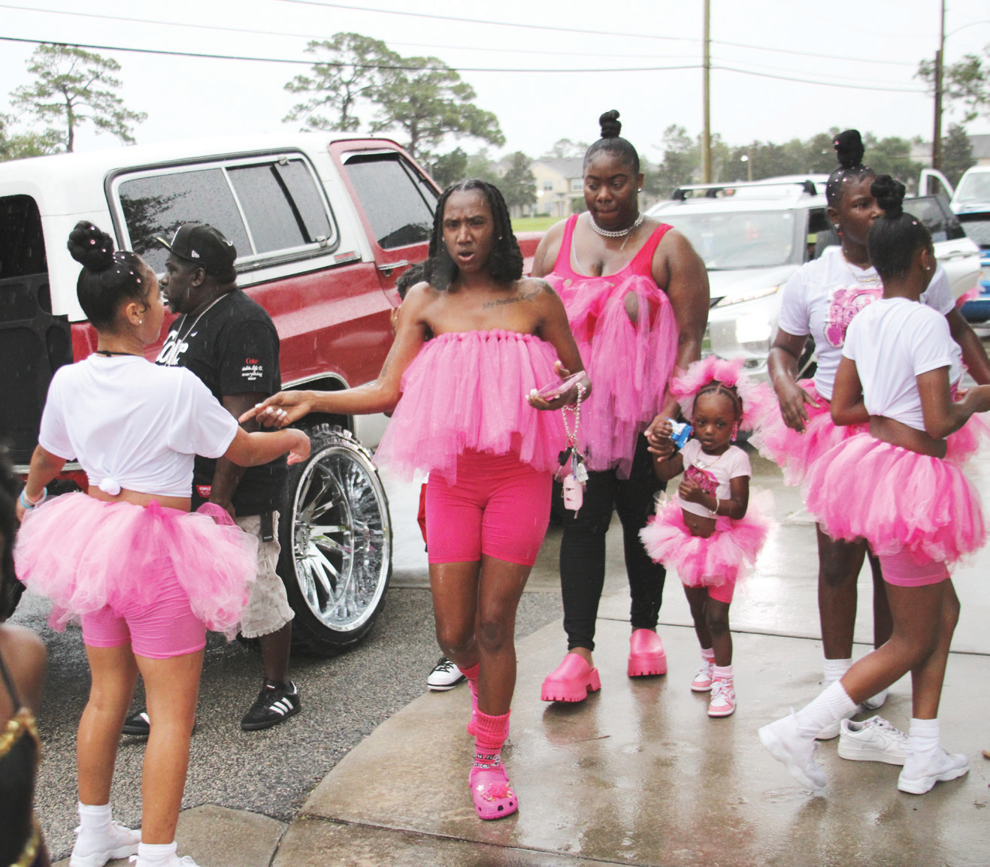 Other Juneteenth events
There were four events held in Daytona to celebrate Juneteenth. Prior to the banquet was a 5K walk/run, which was presented by the city while the parade and community festival was done by the Juneteenth Committee. All three occurred on June 17.
There also was a Juneteenth Community Festival in DeLand that day.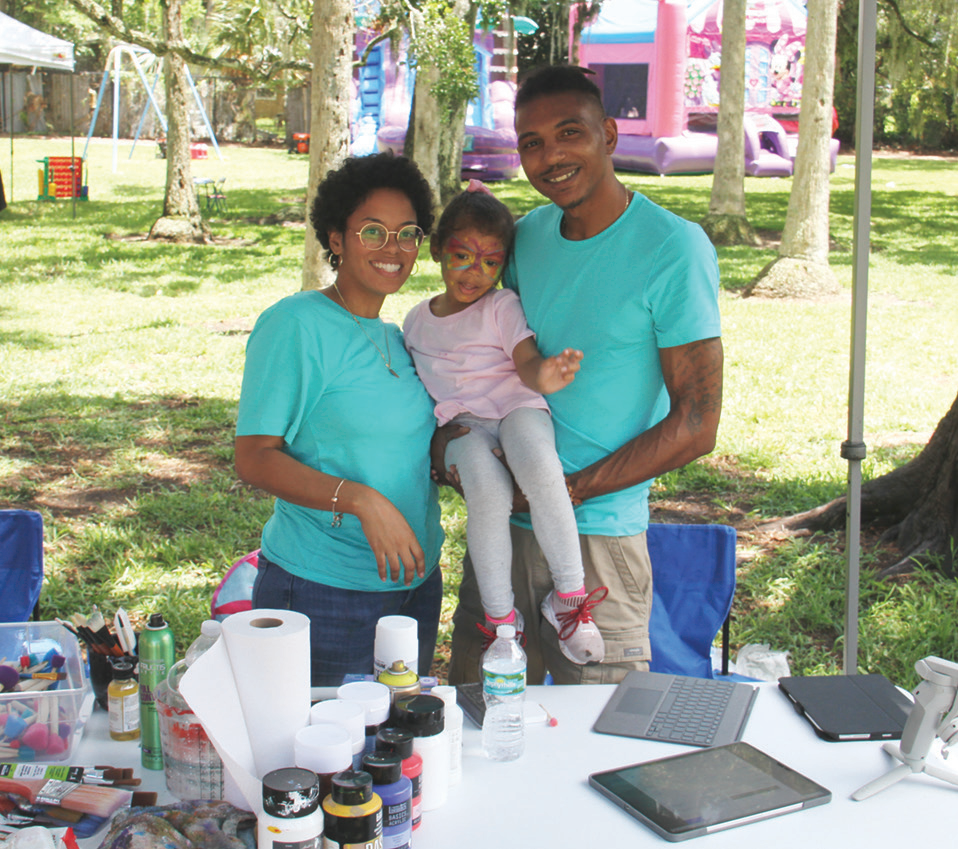 Juneteenth is a holiday that recognizes the end of slavery in the United States.
It commemorates June 19, 1865, when slaves in Galveston, Texas learned they were free following Civil War.
Juneteenth has grown from a celebration of picnics, barbecues and festivals in Texas to a nationwide celebrated holiday. In 2020, it became a federal holiday.