SEATTLE (March 6, 2023) — The Washington State Labor Council, AFL-CIO (WSLC) has announced its affiliation with SEIU6 Property Services NW, representing a diverse workforce of more than 9,000 janitors, security officers, airport passenger service workers and allied industry workers in Washington state .
The WSLC, a state federation of the AFL-CIO, is the largest union organization in the state and represents the interests of some 600 affiliated union organizations with approximately 550,000 rank-and-file members.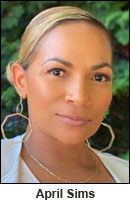 "We are so proud to welcome SEIU6 to the WSLC family," said WSLC President April Sims. – We are a voluntary coalition. By joining, SEIU6 joins some 600 local unions in investing in the solidarity that is the bedrock of the labor movement. Together, we will continue to defend our immigrant siblings, grow our movement and strengthen the rights of all working people."
SEIU6 was founded by a group of theater ushers in Seattle and became one of the original locals of the Service Employees International Union in 1921. Today, many SEIU6 members are immigrants who speak languages ​​such as Spanish, Somali, Vietnamese, Amharic and others.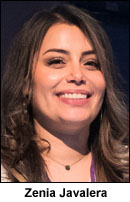 "The reason working people form unions is because when we come together, we are stronger," said SEIU6 President Zenia Javalera. – The same applies to the trade unions themselves. When SEIU6, WSLC and its affiliate unions all work together to build power for workers—and to advance racial and social justice—we are stronger and more effective."
WSLC has achieved national recognition for its Race and Labor program that educates union leaders and rank-and-file members about the history of racism used to divide and oppress the working class. WSLC is also a national leader in its work to promote immigrants' rights. For example, the Immigrant and Worker Justice Toolkit provides documented and undocumented workers, labor advocates, and union leaders with the resources and support they need to create a fair and just future for immigrants in the United States.

In welcoming SEIU6 to the organization, WSLC reminds all unions and community partners to familiarize themselves with SEIU6's List of Responsible Contractors to ensure they promote good union jobs when seeking construction services.
For more information on SEIU6, visit seiu6.org.
Short URL:
Posted by admin on March 6, 2023. Filed under WSLC. You can follow all replies to this entry through RSS 2.0. Both comments and pings are currently closed.