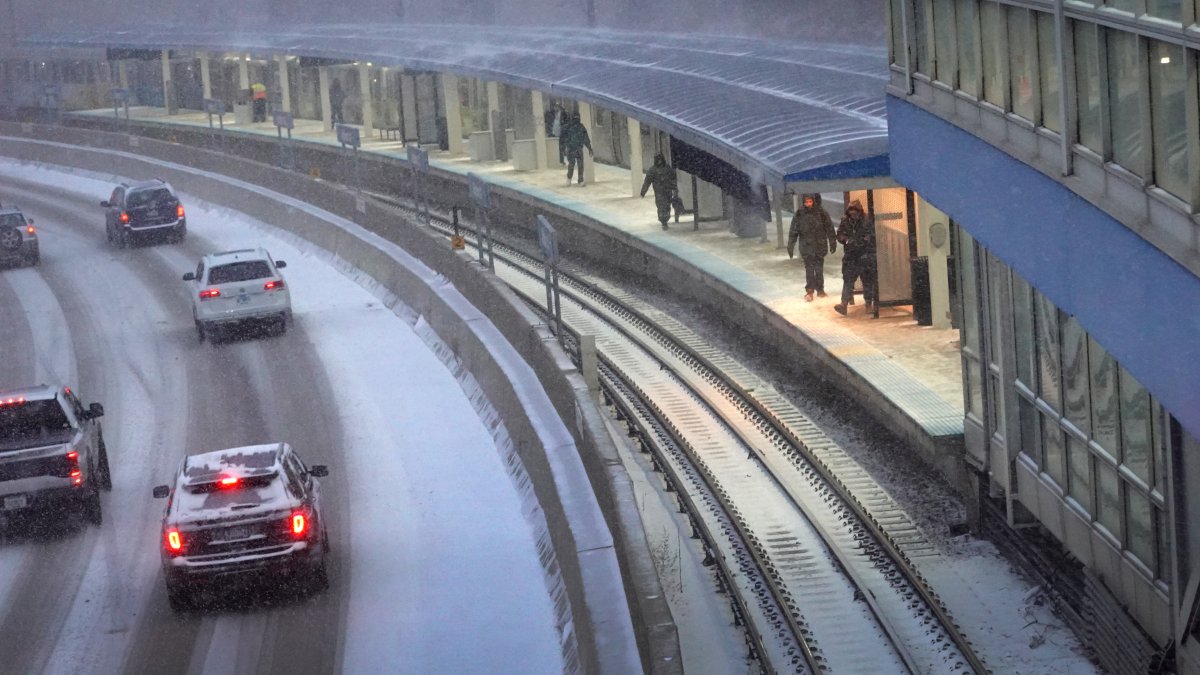 NOTE: This watch was upgraded Wednesday night to a winter weather advisory that now includes several counties in the Chicago area. See the latest update here.
A winter storm watch has been issued for two Chicago-area counties as of Thursday, as a storm is expected to dump several inches of snow on parts of northern Illinois.
The watch, which begins at 1 p.m. Thursday and continues through 10 a.m. Friday, includes Lake and McHenry counties, in addition to Winnebago and Boone counties. There, 6 inches more of "heavy wet snow" is possible.
According to the warning, travel can be "very difficult" during the storm.
"The hazardous conditions may affect both the Thursday night and Friday morning commute," the weather forecast said.
The watch also says shoveling could be difficult due to the "expected heavy, wet nature of the snow."
The National Weather Service predicts the storm system will bring both snow and rain to the Chicago area Thursday afternoon into Friday morning, although accumulations will vary in the area.
The system is still developing and a lot can change in the hours ahead, especially as even the smallest shifts in the storm's path can change snow forecasts.
As of Wednesday morning, the NBC 5 Storm Team said places far north of Chicago could see accumulations in excess of 4 inches, while other parts of the region could see between 1 and 3 inches. The NWS agrees, saying the biggest impacts will be along the Illinois-Wisconsin border, although it could extend as far south as Interstate 80.
However, areas to the south are more likely to see rain than snow with this system.
The precipitation is expected to begin as early as Thursday evening, and continue until Friday morning before gradually ending.