A moisture-laden northwest cloudband could soak around half of Australia next week, with parts of the Red Centre possibly in line for several months' worth of rain in a matter of days.
June is typically one of the driest months of the year in central and northwestern Australia. However, rain can fall over Australia's deserts at any time of the year, and next week is looking like a good example of how flooding can happen in the dry season.
Forecast models suggest that a large northwest cloudband will start to develop over the north of WA on Sunday into Monday, before growing and spreading across much of Australia throughout next week.
Video: Modelled cloud cover over Australia, based on ECMWF data, showing a large northwest cloudband crossing Australia next week.
Northwest cloudbands are large masses of cloud that extend over Australia from the northwest towards the southeast. They typically form when the subtropical jet stream strengthens and becomes oriented over Australia from northwest to southeast, causing huge amounts of atmospheric moisture to flow across Australia from the tropical Indian Ocean.
Northwest cloudbands are most common over Australia between April and September and are usually more active during negative Indian Ocean Dipole events.
Next week's northwest cloudband is expected to deliver rain to parts of most states and territories in Australia. While the exact amounts and locations of rainfall are not able to be predicted with high confidence just yet, there is good model consensus that Central Australia will see some of the heaviest falls from this system. Widespread rain is also possible in southeastern Australia.
The maps below show how much rain three different computer models are predicting during the next seven days. This weekly accumulated rainfall is a combination of the impending northwest cloudband and several cold fronts and low pressure systems that will affect southern Australia during the coming week.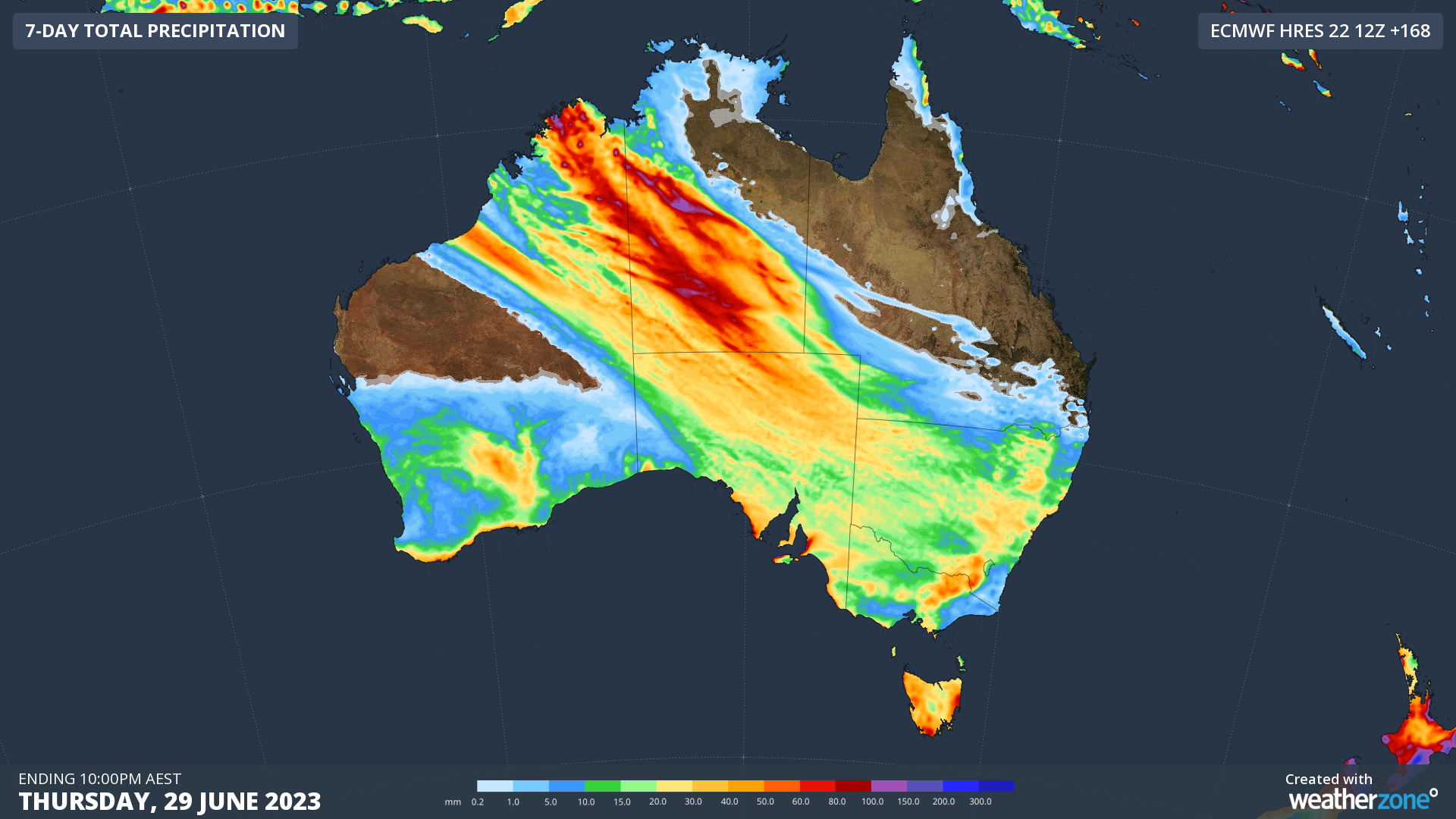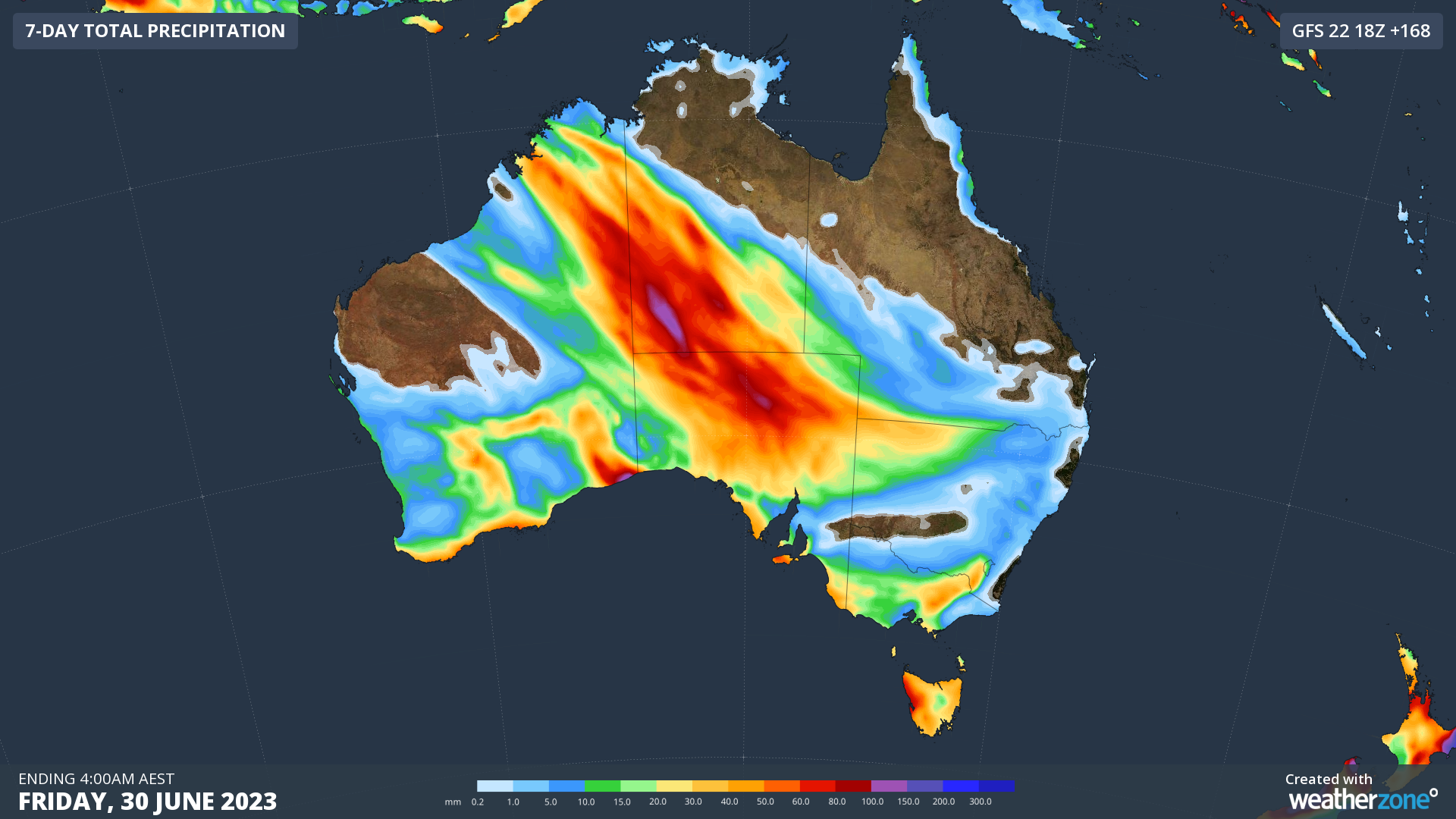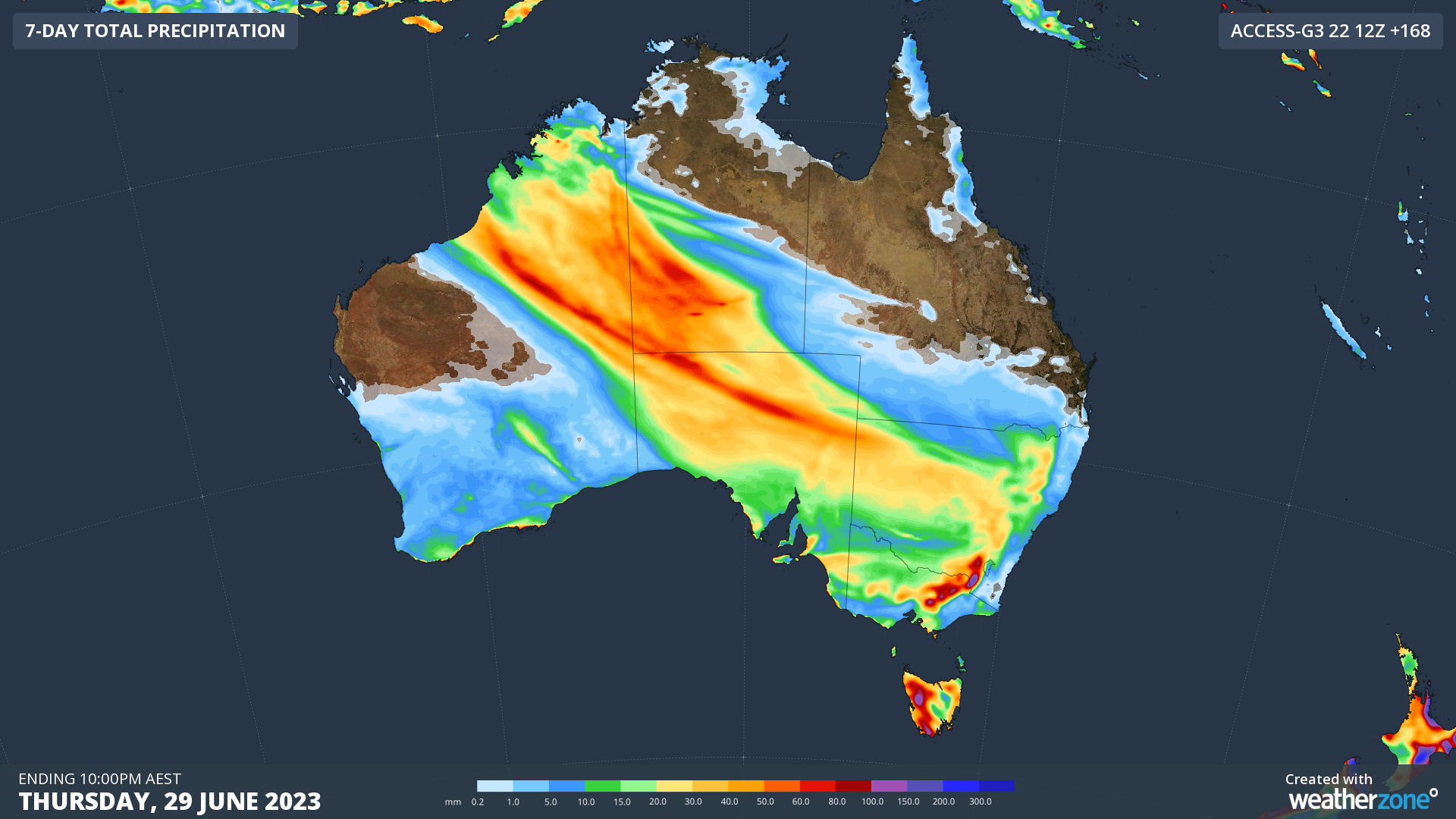 Images: Forecast accumulated rain during the next seven days according to three different computer models, ECMWF (top), GFS (middle) and ACCESS-G (bottom).
Alice Springs typically receives around 36mm of rain during all of winter (June to August). Some forecast models suggest that 50 to 100mm could fall in Central Australia next week, with several days of substantial rain currently on the cards for Alice Springs.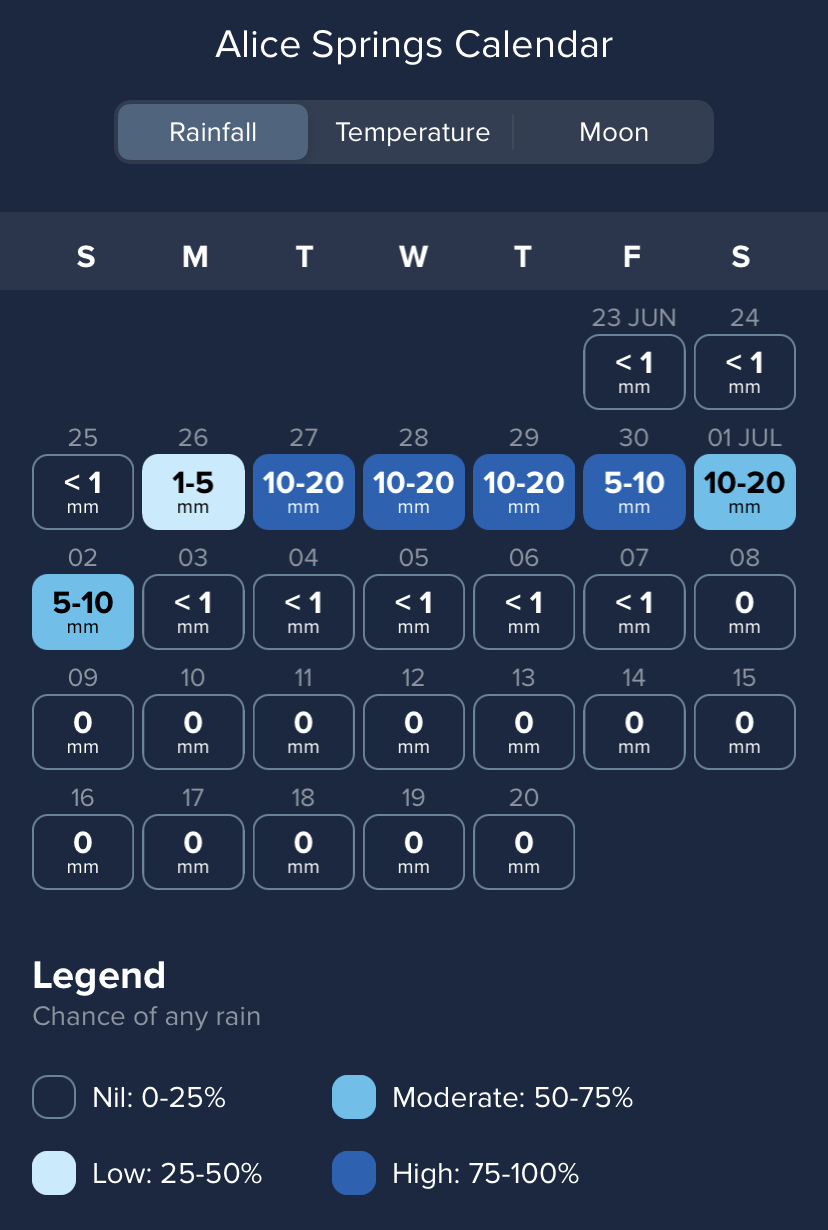 Image: Rainfall forecast calendar for Alice Springs from the Weatherone App, showing the current predictions for next week's rain event.
If next week's rain is as heavy as some forecast models are currently predicting, we could see widespread flooding and road closures through Central Australia that may linger into the opening week of July.
Be sure to keep an eye on the latest forecasts and warnings over the coming week to stay up to date with the most accurate information on this developing system.