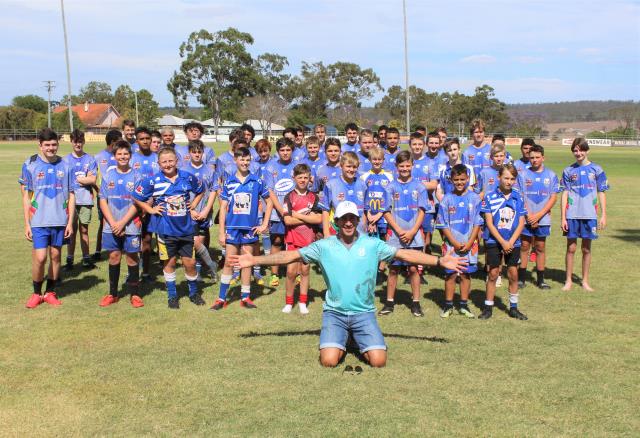 Arthur Gorrie
The man responsible for more Cowboys fans in Broncos territory than any other football athlete, Jonathan Thurston, can now claim Premier Annastacia Palaszczuk among his "southern" admirers, after a favourable report by Gympie's University of the Sunshine Coast.
Ms Palaszczuk announced nearly $5 million as a government contribution to the JTYouGotThis program, which aims to rescue young Queenslanders caught up in the courts, with the aim of "diverting them from further offending."
The Premier joined the noted Cowboys and Queensland Origin player to announce the funding, which she said would "make a difference in the lives of young people in this state."
She said the Government and the JT Academy would join forces to enhance the program, with a $4.73 million government grant.
"Sometimes it is these small amounts of money in the budget that can have the biggest transformational impact on people's lives," she said.
"The enhanced program will (now) include more young people and go for a longer 10-week period.
"It will deliver goal setting, mentoring and cultural engagement courses that will help to boost the
self-confidence of young people," she said.
"We know this program is already a success, but our partnership will make it bigger and better.
"An independent review by the University of the Sunshine Coast demonstrated a significant reduction in offending by participants
"Most re-engaged with school, which is a good thing. They obtained their driver's licence and some even returned later on as mentors to other young people entering the program," the Premier said.