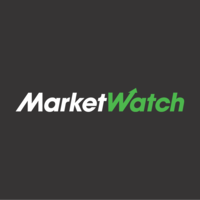 By Zoe Han
New research published in the MIT Sloan Management Review makes for depressing reading on Equal Pay Day, which falls on March 14 this year
Female employees are more likely to encounter a "toxic culture" in the workplace.
That's according to new research from the MIT Sloan Management Review, a research-based magazine and digital platform published by the Massachusetts Institute of Technology. During the pandemic years of 2020 and 2021, women were 41% more likely than men to say they experienced a workplace culture that was disrespectful, non-inclusive, unethical, cruel or abusive.
The researchers looked at 600,000 workplace reviews on the career website Glassdoor, written by approximately 3 million US employees from 2016 to 2021. From the self-reported data, 51% of respondents identified as male and another 49% as female.
The study analyzed the language of reviews and categorized them into nearly 200 topics and two dozen themes related to aspects of company culture that shape the employee experience, such as compensation and benefits, leadership and job security.
An important takeaway: Toxic culture was the biggest culture gap between men and women. Women were 2.8 times more likely than men to speak negatively about sexual bias, discrimination or gender-related exclusion in the workplace.
"For many women, the gender gap in toxic culture can have an even more profound impact on their day-to-day experience in the workforce," said study lead author Donald Sull, who is a senior lecturer at the MIT Sloan School of Management and co-founder of CultureX, a company that uses artificial intelligence to measure and improve corporate culture.
"If there were an Equal Culture Day, based on the extra days of toxic culture women suffer, it would happen on May 30 — more than two months after Equal Pay Day," Sull said in a statement. (Equal Pay Day, a day that highlights how much longer women have to work to earn the same amount as men did the previous year, falls on March 14 this year.)
One theory, the researchers said, is that women are more strongly represented in industries where all workers experience high levels of toxicity, such as nursing, social work, early education, and health and beauty. Women may also be more outspoken about how tolerant and inclusive their workplaces are, they said.
Among the various aspects of toxic culture, women are more likely to mention disrespectful managers, the lack of gender equality, the lack of equality for disabled employees, managers who do not promote diversity, fairness and inclusion, and managers who are unfair.
The top five jobs reporting the most toxic culture were chefs, civil engineers, electrical engineers, technical engineers and eye care professionals. These occupations are more likely to skew male, the authors added.
And the gender difference does not diminish with seniority in the job. Women in self-reported C-level roles were 53% more likely than their male peers to experience toxicity, higher than the average across industries.
Workplace culture and compensation have been one of the driving factors for women leaving the job or company, studies have found. At the same time, female managers are changing jobs at a historically high level, according to McKinsey's Women in the Workplace 2022 report. Another report by computer company Leopard Solutions found that many women left jobs in the legal field, in part because of the work culture at their company and a lack of support from management.
-Zoe Han
This content was created by MarketWatch, which is operated by Dow Jones & Co. MarketWatch is published independently of Dow Jones Newswires and The Wall Street Journal.
(END) Dow Jones Newswires
03-14-23 2031ET
Copyright (c) 2023 Dow Jones & Company, Inc.