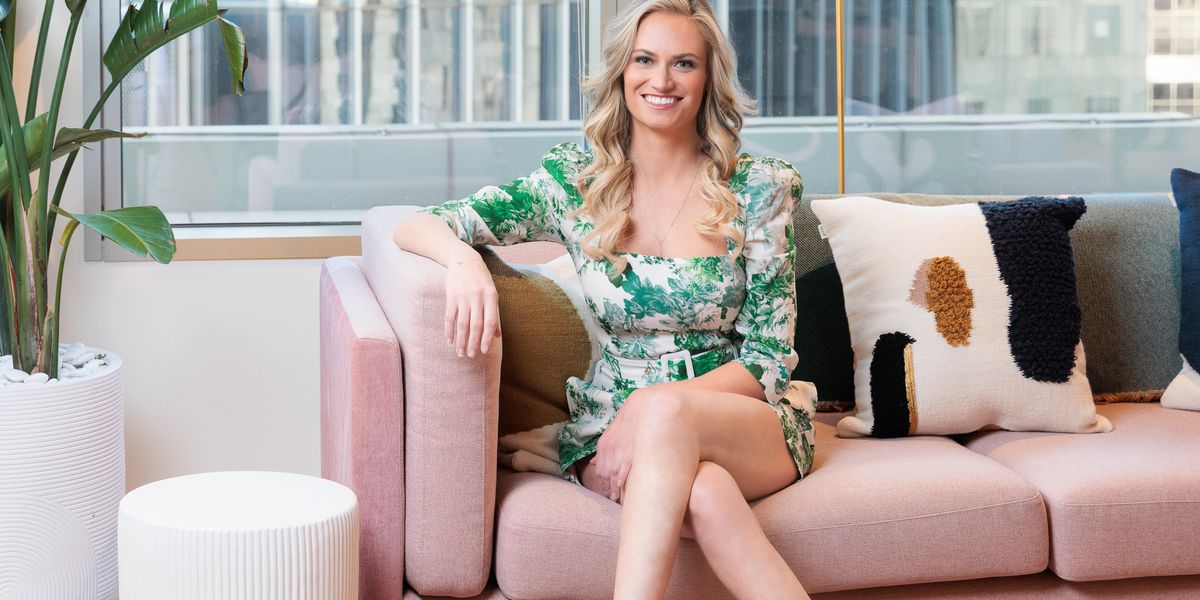 His mission to "tell stories through my food, stories that represent and reflect where we live," as he wrote in his 2019 cookbook, was inspiring and timely. It helped set the stage for a city long unfairly seen as a backwater, where you could get good fajitas and a steak, but not much in the way of sophisticated cuisine, to get ahead.
And it helped Shepherd, Houston's second-ever James Beard Award winner, grow his own empire. Hans Underbelly, which moved and evolved into UB Preserve, won national praise as it highlighted flavors and techniques that reflect H-Town's multiculturalism. As his prestige grew – he made the spicy Korean braised goat dumplings on Jimmy Kimmel Live! — his Underbelly Hospitality, a partnership with MLB Capital Partners, flourished. His game-changing concept One Fifth carved out of an old Montrose church and Georgia James, a steakhouse named after his parents, were just a couple of the concepts that captured the town's fascination.
Then, last summer, a shock. "Chris Shepherd is leaving Underbelly Hospitality," read the press release, relayed by his wife, hard-working power publicist Lindsey Brown. The master chef would no longer be associated with his popular eateries. Why? Officially, Shepherd was ready to step down, to focus on "smaller projects" and the Southern Smoke nonprofit.
The latter has certainly caught on. After a two-year Covid hiatus, the foundation, founded to support hospitality industry workers in times of crisis and those with mental health needs, produced its biggest extravaganza yet this autumn. With dozens of chefs, and thousands of attendees experiencing days of foodie fun, Southern Smoke, which has recently grown to 13 full-time employees in hopes of expanding its efforts to all 50 states, raised $1.62 million.
City book visited Shepherd at his newly renovated Montrose spread, near an eat-in kitchen island bigger than some swimming pools. He has kept busy with, among other things, picking peppers from a nearby community garden and making preserves – and making plans for the next.
One of the first people you ever helped through Southern Smoke, a young man named Danny, the owner of a pizza restaurant in the Houston suburbs who had been in a devastating motorcycle accident, showed up at the event this year. He got up from his wheelchair and made a pizza. Special moment? When we went to the hospital in 2018 and saw him and met his mother and family for the first time and understood that the insurance had said they were done and that this kid had a day or two to figure out what was going to happen happen… not really an option. It was, put him in a hospice and watch him die. Telling a parent that, I just couldn't imagine.
Then we were able to fund $100,000 for Danny to come in [Memorial Hermann's renowned TIRR rehabilitation center], we emailed all the chefs to tell them, "This is why you were here. That's why you did what you did." To see him stand up…full of tears. It was so hard just to watch; it was such an emotional moment.
You fill a gap that people may not know much about. People in your industry often don't have adequate insurance, right? Or none. Just think of a restaurant you go to all the time. Your favorite neighborhood, and the same person who takes care of you every time you're in, you're on a first-name basis with them, but you don't really know their life, right? Then suddenly they are not there for a few weeks. Well, they were out in the park with their family and he or she stepped in a pothole, broke a leg, or twisted an ankle. They can't work and now they can't pay bills because it's a very day-to-day operation in this business. Then you can't put food on the table for your children. You cannot pay your mobile bill to call someone. It goes down the list, the rabbit hole opens.
I knew it as a young chef who worked there day to day. Man, I'll never forget borrowing five bucks to put gas in my tank so I could get back to work the next day. What would happen to me if something bad happened? I would be screwed. I had great parents. They would say, "Okay, here, let's help this. Let's at least get you in the right direction." Not everyone has it.
You know how much better our industry is without having vague fears and thoughts like that? The dark nights with mental stress. We want to make sure that … there's always someone there who wants to say, "Man, I've got you. I don't want anything from you. I just want you to get better and I got you."
What we learned through the pandemic is that our industry is an eggshell that can break at any time, and someone has to be there to glue the pieces together. I look forward to the day when Southern Smoke isn't necessary, but I can only see it getting bigger. It will always have to be there. Because I don't think there will be a system where the eggshell doesn't crack a little.
Let's talk about the big news from a few months ago, that you left your restaurants. Why? Was there a conflict with your partners? No, it was just time. The group wanted to grow and we set it up for that. But it just wasn't for me. I always said that if I couldn't go to all the restaurants in a single day, it would be very difficult for me. If you're going to expand, you have to go all in. I can only be in so many places at a time and there were times when I couldn't go to the restaurants.
On Friday or Saturday nights, I'd say to Lindsey, "Okay, so I'm going to go to this restaurant, and then I'm going to go here, and then I'm going to go here, and then I'm going to go here." But if you just spend a hour at each restaurant, does it really count? Does it make sense? I decided I had to have a life – for me.
So you don't want to build an empire? Lindsey would say, "When is enough, enough?" You are right. That's not what I went into this for. I really got into this to put food on a plate and give it to someone and see what the reaction was, not to be in a restaurant to eat dinner for an hour.
I love being a leader and teaching and guiding and being that for people. At Underbelly, I knew every single person… everyone's name, everyone's story, everyone's family. So as you grow, you just start not doing that. You can not. You can't keep up with people.
Running restaurants is fun. It is fantastic. But that's a life. I always told our team, "This is what you do. It's not your life." We get to a point where it's like I want to do something else. I want to focus on something small and figure out my life now. Not like, okay, I'll see you at midnight every day. It is not sustainable for anyone.
But I think of Georgia James. I mean, it's named after your parents. Isn't it hard to let it go? You know what? I hate to put it this way: There's also a porn star named Georgia James. Don't put Georgia James in your search terms or Google.
The name still means something because it's my mother and father, right? Whatever happens with it, if it becomes 27,000 restaurants or two or one, that's fine. It's still mom and dad, but it doesn't have as much of a personal connection. Georgia and James are just words. They could be a porn star. It could be someone else's restaurant. Whatever. I had to explain it to my parents that way too. My mother says, "Well, that's my name." I kind of am, yeah, but not really anymore. There are many people named Georgia, and there are many people named James.
So what's next? You do wine writing for Culturemap, and I understand that you are interested in kitchen design, or maybe making bottled sauces for the grocery store. But mainly I want to know, will it be a new restaurant? Should we do this again? Should we get back into the restaurant game? I'm sure I would, but it would be on my terms. Ten, twelve seats, a small wood-burning thing, a small oven and a couple of burners. That's what I wanted. It would probably only be three days a week and it would be like Tuesday, Wednesday, Thursday. It would probably close at 8pm. It's like, "I want to go home. Hated guys."
I don't know if I'm ready to get back into it yet or not. We'll see. So again I say that today and tomorrow I will say, "Do you want to go and look at a place? I have good lease terms."
It was funny because with Southern Smoke that just happened, and with all these chefs in town, and we're sitting around talking, everybody's having a cocktail, they're shooting shit, and they're like, "Man, labor sucks. Product costs suck. Tired sucks. This sucks, it sucks. When are you opening a restaurant?"
"What? You told me all the reasons not to."
But you definitely don't want to retire? No, man, come on. I can't retire.
At some point I have to figure it out and really find something that drives me. I am good at cooking. I feel like I'm good at cooking, at least. I love cooking for people and there is nothing better.