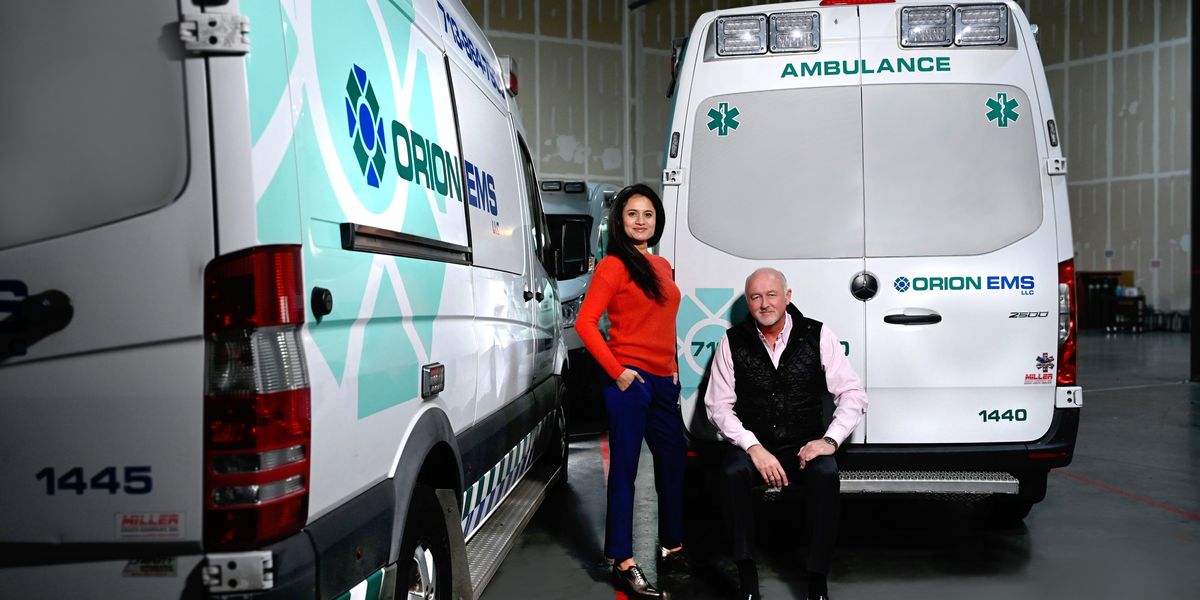 DESCRIBE YOUR HIGHLIGHT in 2022. A continuation of our values, our leadership in the industry and the commitment to quality that our customers have come to expect. We remain on a growth trajectory in Houston and are excited to continue to grow our customer base by providing quality care.
How did you lead through Covid and adapt to succeed? As an EMS company, every public health situation puts us squarely in the spotlight. While this may seem daunting, being ready and able to handle all the medical needs of our community is a pillar of ORION. Our friends and neighbors were hurting, and we made a commitment to be there for them, just as we have been for the past 15 years. Over the past two years, ORION's leadership team has ensured that our medical staff were fully trained in the latest patient care guidelines, and we consulted frequently with the leading medical and government authorities. The core mission of ORION did not change: to provide professional, compassionate medical care to every patient.
How did your career journey lead you to EMS? Throughout my life I have challenged the status quo in various industries. To me, the most insidious thought for any organization is, "This is the way we've always done it." In my career, I have consistently rejected the concept that an organization has reached its ceiling of potential impact. Having owned several businesses, my primary strategy has been to identify new efficient and customer-friendly ways of operating. My decision to enter EMS was no different; I saw an industry that was too crowded (from a competitive standpoint) and barely recognized the needs of the people it was supposed to serve. I founded ORION to be the premier EMS company in Houston by bringing the focus of our work back to where it should always be – the families we transport every day.
What is the "endgame" for ORION? The "end" is also our "beginning": our employees and our patients. Every decision I make with our management team is focused on providing the best possible medical care in any transport. We provide the Houston region with safe and reliable care for their loved ones, while showing the public and the EMS industry what an ambulance service should be.
Describe ORION's "win-win strategy" in society. Our strategy focuses on people – our employees, our hospital clients and our patients. The EMS industry is so unique because, by definition, people come to us in difficult moments. ORION has a reputation for not only the quality of care we provide, but for the kindness and empathy shown by each staff member. We would not have been in this business as long as we have without being a bright light for the citizens of Houston when they need us.
What are your favorite aspects of your team? Without a doubt, my favorite aspect is that ORION's management team is completely "homegrown". Beginning with Vice President Sumi Patel, each senior executive began their career with ORION at a different level and has been promoted to their current role. The shared experiences create exceptionally strong bonds between us, and it ensures that we come to work focused on the same goals every day. Sumi has been with me since the inception of ORION 15 years ago and her commitment to excellence is truly second to none.
What makes you excited for 2023? The year 2023 seems to have the same dynamic aspects affecting all EMS companies in the industry. We are happy that our stability in the market, the leadership that guides our company and our continued quality of service will carry us through any challenges that may arise.