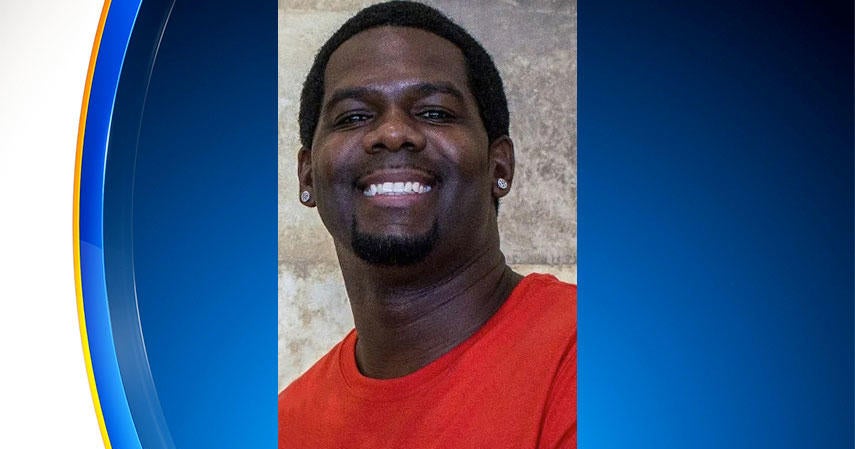 ARLINGTON (CBSNewsTexas.com) – The family of an Arlington police officer recruit is looking for answers.
They say Marquis Kennedy was a healthy 40-year-old when he died during a training exercise last year and they want to know more about the circumstances before his death.
"Marquis, my brother, was a leader, he was a protector, he was strong-willed, and he had goals and ambitions," Tanisha Kennedy said.
She says it made sense that her brother dreamed of becoming a police officer. He wanted to be a positive example for his young son.
"Again, it goes back to him just being the leader that he was," she said. "The natural leader and protector, so it was natural that he wanted to be a policeman."
Kennedy was part of the Arlington Police Academy Class 62 that began instruction last July.
Police say in late September, he and other members of his training class participated in defensive tactics. He told training staff he was not feeling well and was then asked to sit with another staff member to monitor.
Police said he collapsed a short time later, and training personnel performed CPR until paramedics arrived. He was taken to a nearby hospital.
"When I got to the hospital the teacher told me he walked out of the hallway and he wasn't feeling well, he asked for water, then he passed out," Kennedy's mother Wanda Kennedy said. "They said he had a heart attack, his heart went an hour and five minutes after everything wasn't supposed to."
Kennedy's mother and sister said in recent months they have asked police several follow-up questions about the circumstances leading up to his death, with no answers.
"No one else is telling me anything… like there's any footage out there, but my thing is just to give us answers," Wanda said. "It was all we wanted."
"He was a 40-year-old healthy, strong, tip top health man," Tanisha said.
Earlier this month, they attended the graduation ceremony for Kennedy's class.
"It was beautiful, we felt welcome," Tanisha said. "They said his name and we were happy to hear his name and we're grateful for that, but at the end of the day when we get on a plane tomorrow, we'll still be leaving without an answer. No closure."
"We need closure," Wanda said.
Arlington Police have released the following statement:
Due to pending claims regarding Marquis Kennedy's death, we are unable to comment at this time. Our hearts remain with his family, his friends and his classmates at APD.