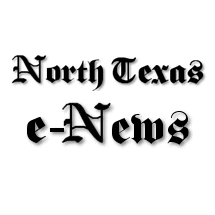 Arlington, Texas — Arlington Parks and Recreation is "diving into" recruiting lifeguards for the summer with the goal of maximizing operating hours at all of the city's water sports facilities in the summer of 2023.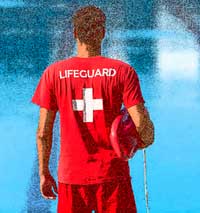 Lifeguard staffing has sprung up across the country; as a result, the need for lifeguards caused Arlington Parks and Recreation to experience significant challenges in hiring aquatics staff to support the outdoor pools in the summer of 2022. This shortage resulted in reduced hours of operation at three of the city's five outdoor pools by nearly 50%. These reductions were necessary to comply with safety standards. The department needs approximately 120 seasonal employees, ranging from pool managers, lifeguards, water safety instructors and cashiers to operate all facilities.
"Our intention is to be fully staffed and operational so we can provide a much needed aquatic experience for the community," said City of Arlington Aquatics Manager Courtni Anderson. "We know our community pools play an important role in the quality of life for our residents, especially during our hot Texas months. We think outside the box with staff recruitment and ensure we go above and beyond to provide safe and fun pools all summer long."
To help fill these important positions, Arlington has:
Increased starting pay for lifeguards to $15 an hour

Increased starting pay for cashiers to $10.50 an hour

Provides costs for training and certifications

Provides cost for all uniforms and equipment
If you can swim, Arlington Parks and Recreation will train you to become a lifeguard!
Lifeguard requirements:
Must be 15 years and older

Swim 300 meters non-stop; this is not a timed swim

Tread water for two minutes

Retrieve a 10-pound brick from a 12-foot-deep well. Return to the surface and swim 20 meters back to the starting point
Being a lifeguard is more than just a summer job. Lifeguards play a valuable role in our society and the skills learned on the job are life-changing and add to your CV. Leadership, conflict resolution, communication and decision making are just a few skills you learn while lifesaving. It is also a fun environment where you create lifelong friendships and memories. In addition, lifeguarding can open the door to a long and rewarding career in the parks and recreation industry and local government. Many City of Arlington Parks and Recreation employees began their careers in public service as part-time or seasonal employees.
Click here to visit the Parks & Recreation Seasonal Positions website to apply online