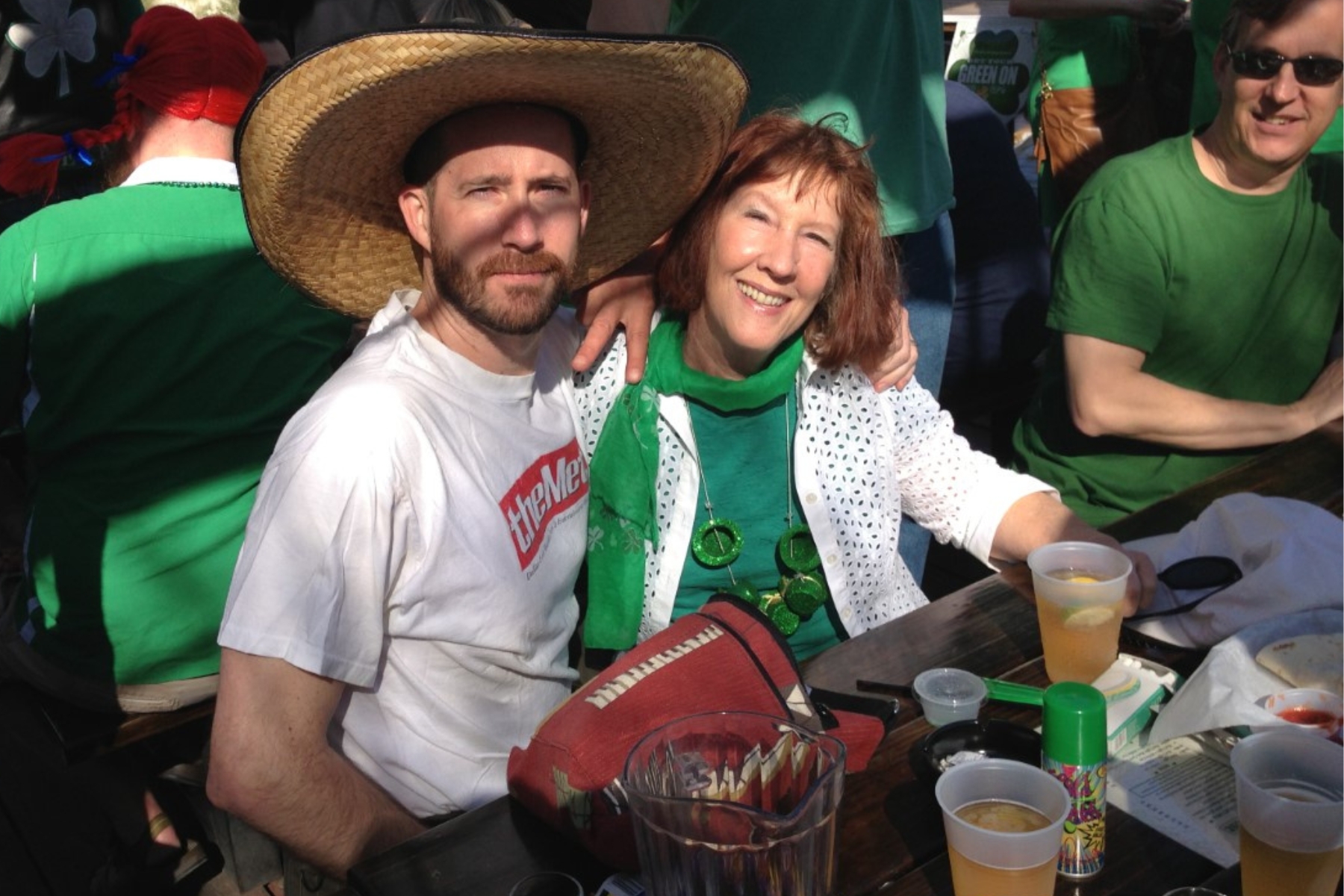 We are in for a treat this year. Thanks to some calendar luck, the best day of the year in Dallas, the Greenville Avenue St. Patrick's Day Parade, will be celebrated on March 11th. Then we get almost a whole week to recover, and—pow—St. Patrick's Day falls on the following Friday. To get you ready for the big day(s), I conducted this Q&A with myself where I share my own personal plans, which are amazing.
ME: You're really pumped for this parade, aren't you?
MYSELF: Oh my god. Yes. The weather is almost always beautiful. Everyone is in good spirits, eager to shake off the winter and pour some beer down their necks. As long as you behave, the police will let you walk around with an open container. And I get to wear a kilt.
Kilts are not Irish.
What is your point? In Ireland they don't even party on St. Patrick's Day. We have made some improvements.
What's that story again about Tom Stephenson breaking a bear on St. Patrick's Day?
I'm so glad you asked me that question. Tom worked here at the magazine. He is a legend. He used to date Priscilla Davis. And he solved a murder. Listen to this podcast we did with Tom where he talked about that murder and how he started the parade when he painted an elephant green. But yes. The bear story. It was 1986. Her name was Ginger. Classic Tom Stephenson.
Do you have any other links?
Here is one.
When The Fare was still in business, did you ever take your mom there after the parade was over?
Next question.
Tell us about this plan you have. What can you share with our readers?
I'm a little hesitant to tell you. It really is a perfect plan and someone can easily steal it. But here's the deal: my buddy Joe and I will drive to the White Rock DART station in plenty of time. Then we will cycle to Bygghuset.
You head west out of the parking lot on the Flag Pole Hill Trail. You take a hard left on the SoPac trail and follow it to where it joins the Ridgewood trail. Take a right turn. Ridgewood will transition to the University Crossing Trail, and that sucker will take you right under Greenville Avenue. First right after Greenville is Worcola Street. Bam. You are two blocks from the Barley House.
OK, so the Barley House opens at 8. That's where the parade ends. Joe and I are still arguing about when to meet at the DART station, but anyway we're at the Barley House and have stuffed our bellies with breakfast tacos before the chaos really begins. None of us can go out as hard as before. We're back on the bikes and heading for safety before the parade is even over. In and out like a whisper.
You've really thought about everything, haven't you?
Yep. Now I just have to tell my wife.
Author
Tim is the editor of D Magazinewhere he has worked since 2001. He won a National Magazine Award in…