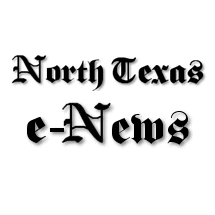 Recently revamped day-long event features
moderator Jenna Bush Hager
Dallas, Texas – The Texas Women's Foundation has expanded its Leadership Forum & Awards Celebration to a day of community learning and leadership on April 27, 2023 at the Omni Dallas Hotel (555 S. Lamar St, Dallas, TX 75202). First, the foundation hosts #BESTSELF, a half-day empowerment program for girls ages 13 to 16. Next, the event features leadership forums with the 2023 Maura Women Helping Women and Young Leader recipients discussing their journey. Finally, the evening concludes with the awards party and dinner, hosted by Jenna Bush Hager, best-selling author and co-host of NBC's TODAY.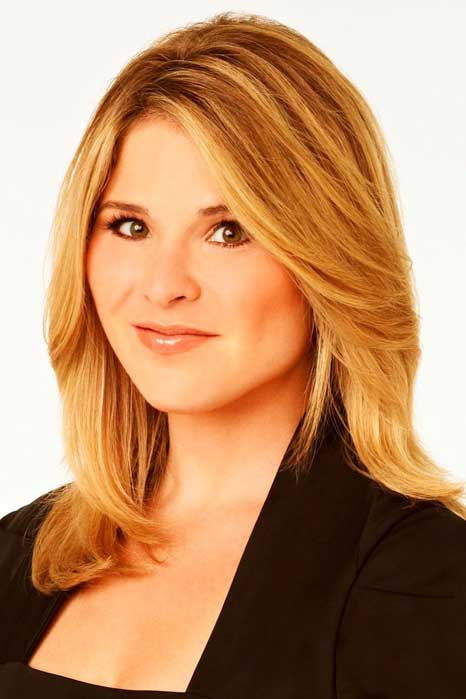 Jenna Bush Gardens
Miki Woodard, TXWF President and CEO, said, "We invite you to join us for a day of leadership and inspiration. Our event now includes middle school and high school students as we strive to celebrate and encourage Texas women leaders across generations. Jenna Hager, whose Texas roots run deep, brings her entrepreneurial spirit and phenomenal journalism career to make this event a 'must attend' this spring."
Hager said, "I look forward to attending this event to honor women who have uplifted women and girls and created opportunities for advancement and leadership. I am fortunate to have learned from my grandmothers, Barbara Bush and Jenna Welch, and my mother , Laura, who showed me how to be a woman of impact who lifts others up to reach their potential."
Maura Women Helping Women Award
For 44 years, the Maura Women Helping Women Award has been presented to more than 220 courageous individuals who have catalyzed change for women and girls.
Brenda Jackson, Selection Co-Chair, and Hilda Galvan, TXWF Board Chair and Selection Co-Chair, led the committee to select the following honorees:
Froswá Booker-Drew, Ph.D. (Dallas, TX) is the CEO of Soulstice Consultancy, LLC which provides DEI, leadership training, community engagement strategies and philanthropic/partnership guidance for institutions. She is also the executive director of the R2 Foundation (Restoration and Reconciliation Foundation) which provides support to Black-led non-profit organizations. As a network weaver, she has been a catalyst for building partnerships that support growth for organizations led by people of color.
Madeline Burillo-Hopkins, Ed.D. (Houston, TX) is the Vice Chancellor for Workforce Instruction for the Houston Community College System and College President, where she has been an advocate for workforce education, diversity and equity. She has been passionate about bringing innovative educational workforce programs and partnerships to improve upward economic mobility for underserved communities. She has also been involved in developing technological summer camps for girls and increasing female participation in computer science and non-traditional areas.
Aimee Cunningham (Austin, TX) is President and CEO of The Boone Family Foundation and a highly experienced principal in the progressive movement. She leads her mission to create equality for women and girls to drive innovation and equity for students in public schools; and to manage and create accessible green spaces. She has led the charge supporting policies that affect women and families.
Mary Pat Higgins (Dallas, TX) is president and CEO of the Dallas Holocaust and Human Rights Museum where she leads the mission to teach about the history of the Holocaust and promote human rights to combat prejudice, hatred and indifference. Under her leadership, the museum opened a new state-of-the-art facility on September 18, 2019, with space for an expanded core exhibit focusing on the Holocaust, other genocides, and human and civil rights in the United States
Jill Louis (Dallas, TX) is the managing partner of Perkins Coie's Dallas office, a member of the firm's Corporate & Securities practice, and co-chair of the Infrastructure Development practice. Her practice focuses on advising companies with growth-oriented, liquidity-generating and transformational strategies. She is also the host of RelevantNOW, a podcast focusing on environmental, social and corporate governance that examines the intersection between business and the public interest.
Young leader award
The Young Leader Award recognizes groundbreaking leadership exhibited by a trailblazer who achieves success in a field, initiative or sector, creating an opportunity for other women to follow. This year's recipients:
Ann Sheu (Dallas, TX) is the founder of Mpowered Families, a training and coaching company with a unique approach to empowering individuals with tools to have a family life filled with purpose, adaptation and connection. A highly sought-after keynote speaker, she is known for her ability to inspire audiences to create a tactical plan to achieve their ten-year dream.
Professor "Bee" Nance (Katy, TX) is the COO of Generation Teach, a multi-million dollar educational nonprofit whose vision is to end racial injustice and inequality in education. She is also the author of a children's financial literacy book called "Sunny Gets Money" and the founder of The Rising Sunny, an organization that teaches families how to build wealth.
Route:
23:30-15:00 #BEST SELF
BestSelf is an empowerment program that brings girls ages 13-16, their teachers and allies together to learn leadership skills, healthy conflict resolution and more, so these girls can embrace and become their "best selves." Led by subject matter experts, the workshops build confidence and empower girls to challenge stereotypes, use their voice, pursue their dreams, mentor each other and help create positive change for equality in their schools, communities and society.
16:00-17:45 Leadership forum – award recipients in a moderated conversation
16.00-16.45
Ann Sheu: Empowering Community & Bee nance: Teaching Financial Freedom
Dr. Froswá Booker-Drew: Breaking financial barriers
Mary Pat Higgins: Championing Upstanders
17.00–17.45
Aimee Boone Cunningham: Amplifying Activism
Madeline Burillo-Hopkins: Building potential
Jill Louis: Uplifting representation
17.45-18.30 General reception
18:30-20:00 Prize distribution Dinner, presentation and panel discussions; Jenna Bush Hager serves as moderator
Leadership and Advocacy: Dr. Froswá Booker-Drew, Aimee Boone Cunningham, Jill Louis
Management and Education: Bee Nance, Madeline Burillo-Hopkins, Ann Sheu, Mary Pat Higgins
Information/sponsorship:
Sponsorships start at $1,000. To learn more about this event, visit https://txwfleadership.org/
For those interested in sponsorship, contact Joy Busch at [email protected], [email protected] or 917-279-6077.
About Texas Women's Foundation
The Texas Women's Foundation is transforming Texas for women and girls, empowering them to build stronger, more just communities. One of the world's largest women's foundations, the foundation raises funds from a broad base of donors, including individuals, foundations and corporations. In fiscal year 2022, these resources supported more than $7.1 million in investments that advance economic security and leadership for women and girls in Texas through cutting-edge research, advocacy, grants and programs. Since its inception in 1985, the foundation has invested $74 million in women and girls, including $60 million since 2011. The foundation's statewide research on issues affecting women and girls provides policymakers and legislators with critical data to inform state policy, practice and programs. Its advocacy, grants and innovative programs support solutions that help Texas women and girls thrive. Additionally, the Texas Women's Foundation is a recognized leader and advocate in the gender lens investing movement and has deployed 100 percent of its assets—endowments, operating investments and donor-advised funds—in a gender-based impact portfolio that delivers strong financial returns and social benefits to women and girls. For more information, visit www.txwf.orgFacebook, Twitter, LinkedIn or Instagram or donate.