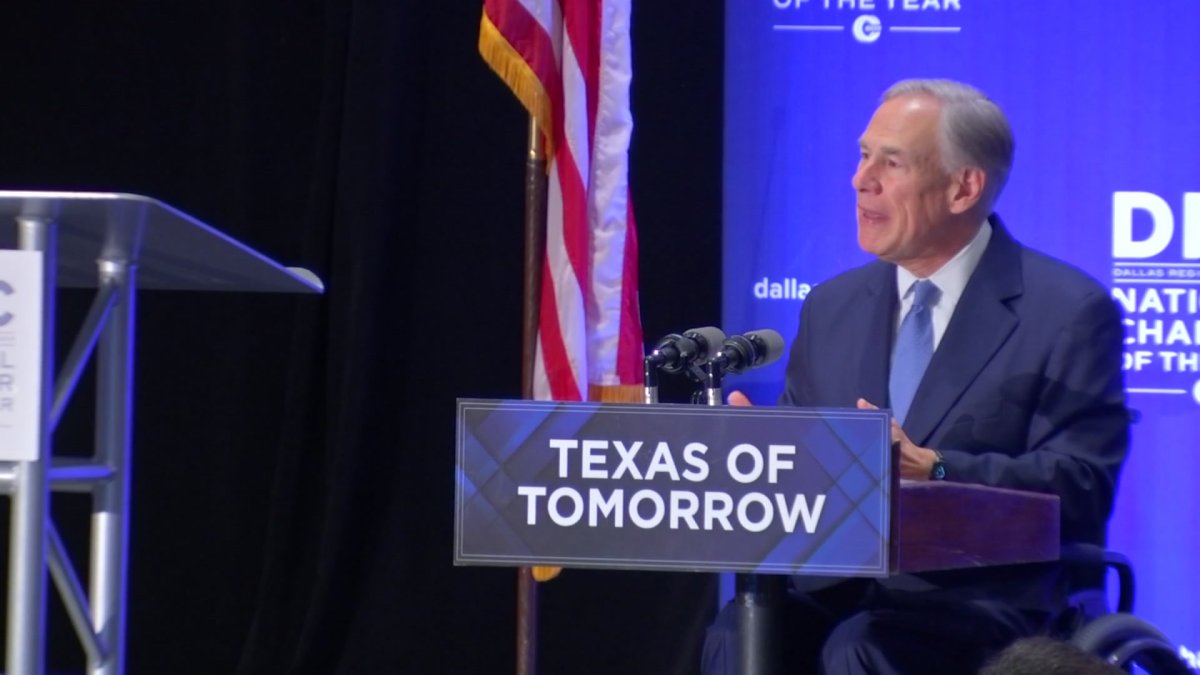 Texas Governor Greg Abbott delivered a State of the State address Wednesday to business leaders at a Dallas Regional Chamber luncheon.
The Republican governor touted the state's business-friendly economy. He said plans in the current session of the Texas Legislature will make it even better.
"It doesn't matter who you are or where you come from. Texas is the land of opportunity for all to come and create jobs and participate in the prosperity that only Texas has to offer, Abbott said.
Kardal Coleman, vice chairman of the Dallas Democratic Party, said many groups are excluded from opportunities in Texas.
– There are also many barriers. Texas is the most uninsured state in the nation, so there are many barriers to becoming this land of opportunity that Governor Abbott talks about, Coleman said.
Abbott said the proposed deregulation would free businesses from red tape and help create jobs.
"We're doing massive, massive regulatory reform that will likely be a model that other states in the country will adopt," Abbott said.
The reforms Abbott mentioned include statewide standardized building permit regulations rather than individual cities setting regulations and standards.
The city of Dallas has struggled in recent years to issue permits as quickly as developers say they receive them in the suburbs. But cities are generally opposed to surrendering local control to the state. The governor said a unified statewide approach to allowing oversight would accelerate the process and help developers.
"It's far better to have just one permitting process that you know you can comply with that will dramatically reduce the cost of doing business," he said.
Dallas Black Chamber of Commerce President Harrison Blair attended the DRC luncheon.
"We definitely want to look at what that massive undertone really indicates in policy," Blair said.
One deregulation Abbott has demanded of government agencies and universities is to remove the goals of diversity, equality and inclusion.
"So when we talk about access for all, think about all the department heads across the state who are now not focused on DEI or diversity in any way or equity, which is really what we're trying to get to in our community," Blair said.
Abbott said half of the state's record $33 billion budget surplus would be used to fund property tax cuts, both property taxes and personal property taxes.
Some lawmakers support including a sales tax abatement to help renters who don't pay property taxes.
Coleman said further use of the budget surplus would help people.
"Give the teachers a $15,000 raise this school year. That would be great. Also to go a step further and help our HBCUs, historically black colleges and universities," Coleman said.
Much of what Abbott proposed is still the subject of debate in Austin. His critics said they would reserve final judgment until they see the final details of the proposed bills.