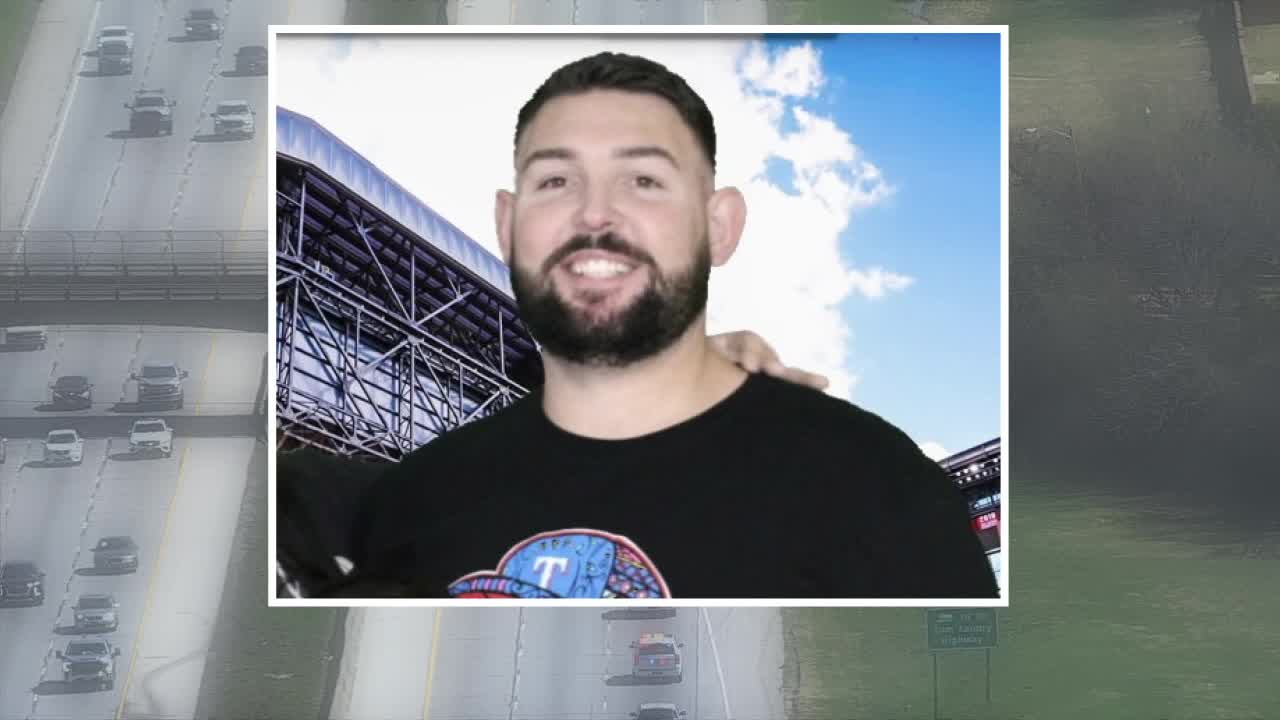 ARLINGTON, Texas – A police-escorted motorcade carried the body of a Tarrant County jail corporal from a hospital to a funeral home Monday morning.
34-year-old Corporal Aron Iseman died after a single-car accident early Friday morning while driving home from a late night shift. Investigators are still trying to determine why he lost control and crashed. Investigators say he was just a few miles from home when his vehicle crashed on 287.
It was the usual route Nathalie Perez's husband took home from his night shift at the Tarrant County Jail.
Along Highway 287 in Arlington, debris marks a crash site just five miles from the corporal's home, where his wife was waiting.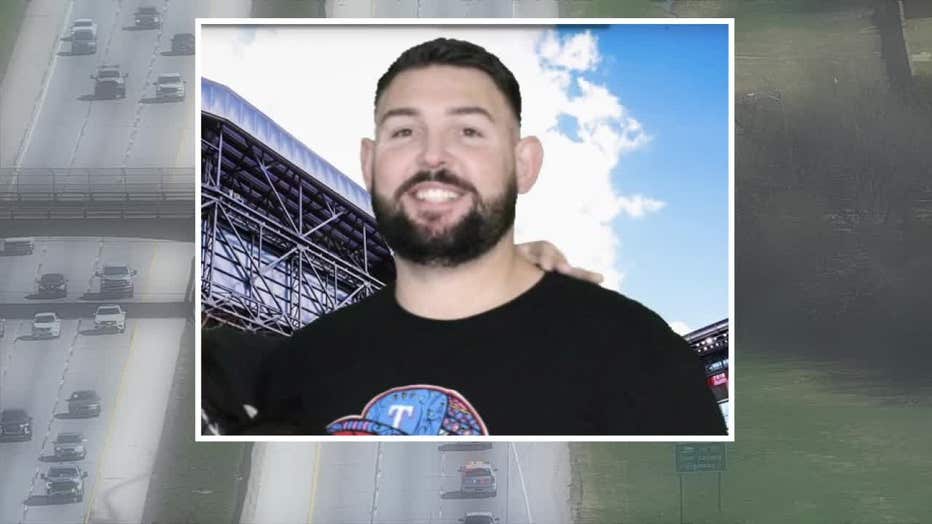 Now Nathalie is a widow, 17 weeks pregnant and mourning the loss of her husband and the future father of their little boy.
Aron was hired as a detention officer with the Tarrant County Sheriff's Office in 2018. He also served in the Army and did two tours in Afghanistan and two in Iraq.
"He was my best friend. He was my do-or-die. My protector. My saving grace," Nathalie said. "He'll never know how much I really needed him."
Just after 07:00 on Friday 24 February, Arlington Police responded to a single vehicle accident on Highway 287 near Little Road.
Aron had just left his shift at the Tarrant County Jail where he worked in the booking department.
Witnesses told police that Aron was in the southbound left lane when his vehicle suddenly swerved across the highway, went off the road and overturned several times.
According to the sheriff's office, the investigation into the cause of the accident is still ongoing.
"I will remember him as he left the house: joking, laughing, giggling and being him," Nathalie said.
On Monday, a procession of 70 police cars took Aron's body from the doctor's office to Arlington Funeral Home.
Nathalie also works at the Tarrant County Sheriff's Office. She and Aron met there four years ago.
"He was such a lovely man. He had so much to give. So self-driven," she said. "Words cannot express how amazing this man is."
2023 was supposed to be a year of new beginnings and big dreams with Aaron. Now Nathalie is forced to navigate this unknown without him.
"The human side of us. Yes, I want to hold him. But I can feel him," she said. "I know he's telling me, "I got you, babe. It's going to be fine." It gives me a peace inside."
Nathalie says her son will be named Aron Ross Iseman Jr.
Funeral arrangements are still ongoing. Nathalie would like to thank all the support from the sheriff's office plus other agencies as well as JPS Hospital.v