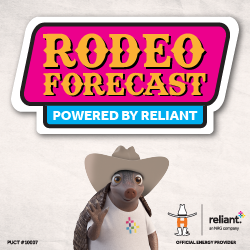 Houston will face four more warm days before a cold front arrives Sunday afternoon or evening to bring a semblance of normalcy back to the weather. Until then, the big question mark is how warm the conditions will be on Sunday, just ahead of the front. Some parts of the metro area have a chance to reach 90 degrees for the first time in 2023.
Thursday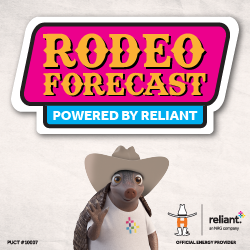 Today will be similar to the rest of the days this week, i.e. we will start with a damp morning and some fog in the coastal areas. Skies are mostly cloudy this morning, but should give way to partial sun later this afternoon. High temperatures will reach the mid-80s, with light southerly winds.
For those heading out to the Houston Livestock Show and Rodeo, we again have no worries about the weather outside. It will be pleasant tonight, with temperatures in the 70s. Winds can gust to around 15 mph. Low temperatures tonight will do their usual thing of late, meaning they will drop to around 70 degrees, or slightly lower.
Friday
A (very) weak cold front will approach our region from the northwest on Friday, and while this will bring storms to the west and northwest of the Houston metro area, I think these showers will die out before reaching Katy or The Woodlands. This front will bring a bit of dry air into the area, but it won't have too much of a sensible effect. The bottom line, I think, is that highs could top out in the low 80s rather than the mid-80s, with Friday night temperatures dropping into the mid-60s. Skies will be mostly cloudy.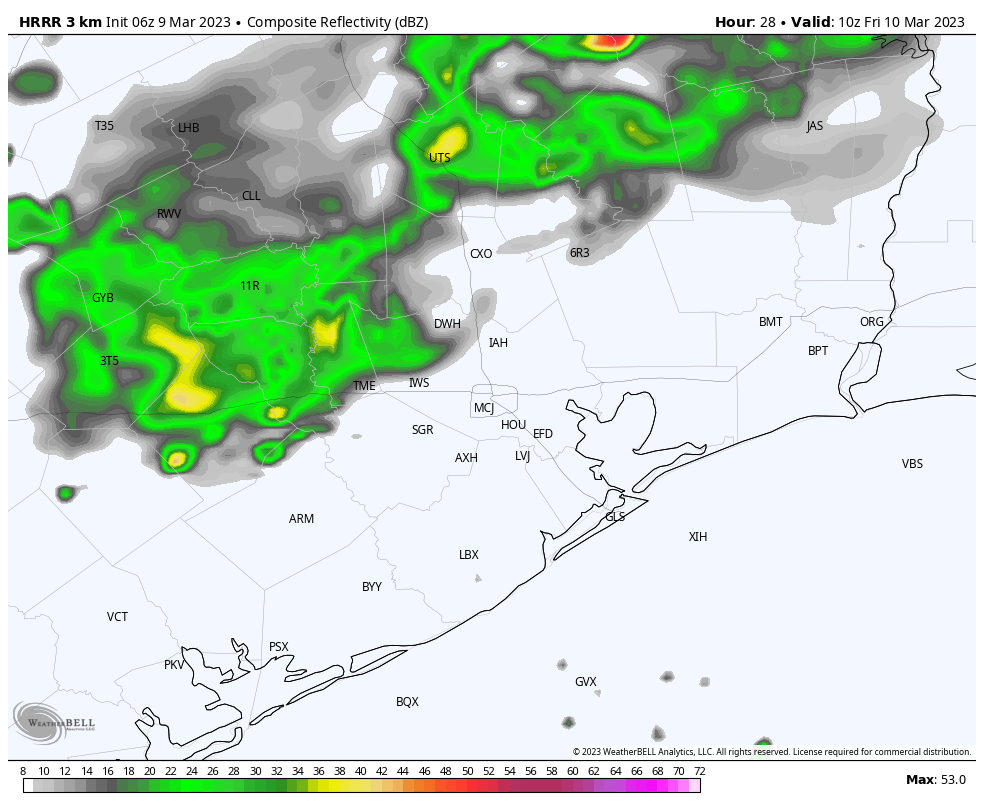 Saturday
Skies will gradually become partly sunny on Saturday, and this will be a warm day with highs in the mid-80s.
Sunday
This is the first day in 2023 that I will explicitly say is going to be hot. Ahead of the next front, we will see a warm westerly flow, and this will be noticeable with gusts from the west. Depending on how much sun our area sees, high temperatures for some inland areas can reach 90 degrees. A front will arrive Sunday afternoon or evening, and this will (finally?) bring some cooler and drier air into the region. The passage of the front is likely to be dry. Lows fall into the upper 50s.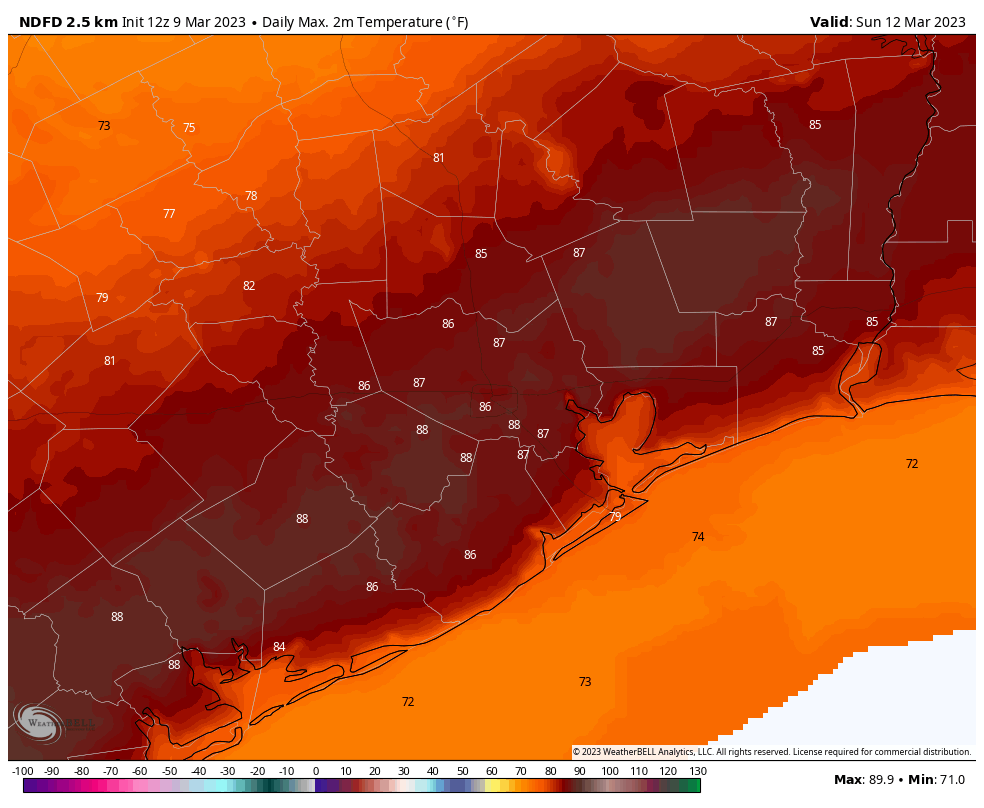 Next week
We'll see a few days of partial sun and highs in the 70s, with lows in the 50s next week before a warm-up. Then another front will arrive on Thursday or Thursday evening, and the good news is that this one seems to have a greater chance of rain for the time being. We're too far out to analyze specifics, but an inch or so of precipitation would be welcome after our recent hot and dry spell.