Good Friday morning.
Statecraft Digital has added Aaron Fisher as a partner, the Democratic political communications firm announced.
Fisher brings over a decade of experience in political consulting, strategic messaging, and campaign management to the firm.
Before joining Statecraft Digital, Fisher served as the Executive Director of the Ohio House Democratic Caucus and later as a Senior Strategist at Bergmann Zwerdling Direct, a direct-mail company that works with Democratic candidates and campaigns.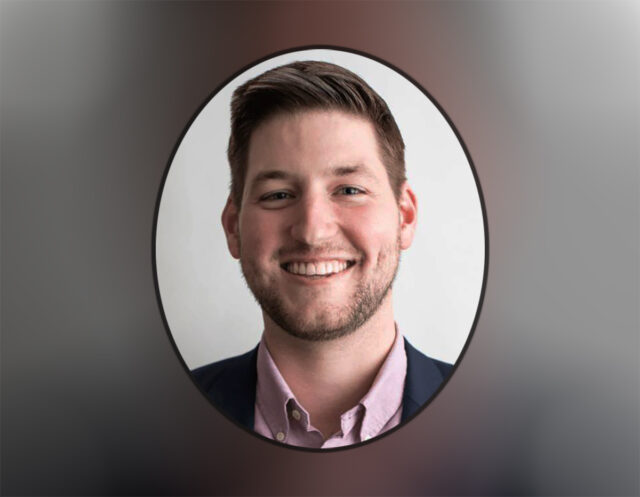 Statecraft Digital Managing Partner Chris Mitchell said Fisher's "remarkable leadership and in-depth expertise will undoubtedly strengthen our collective efforts to drive meaningful change."
"Aaron's addition to our team marks an important step in our evolution as we expand into a truly national firm, with a keen focus on the Midwest and West Coast," he continued.
Fisher joins Statecraft Digital as the firm approaches its fifth anniversary. Founded in 2018, Statecraft Digital bills itself as a holistic communications agency with a digital focus that serves as a strategic partner to candidates, political organizations, nonprofits and movements.
Since launching, Statecraft Digital has overseen more than 140 digital campaigns and delivered nearly 200 million ads to voters.
Mitchell said Fisher's hire will enable Statecraft Digital "to continue delivering exceptional services, tailored strategies and impactful results" to its clients.
____
MolinaCares Accord, the charitable arm of Molina Healthcare, is teaming up with Farm Share to feed hundreds of families in Miami-Dade County.
The organizations will set up a drive-thru event in Homestead from 9 a.m.-noon Saturday to distribute nutritious food to area residents.
Molina employee volunteers will help staff the food giveaway, which will include fresh produce and pantry staples such as rice, beans, canned goods and cereals. Event organizers said they expect to feed more than 1,000 families.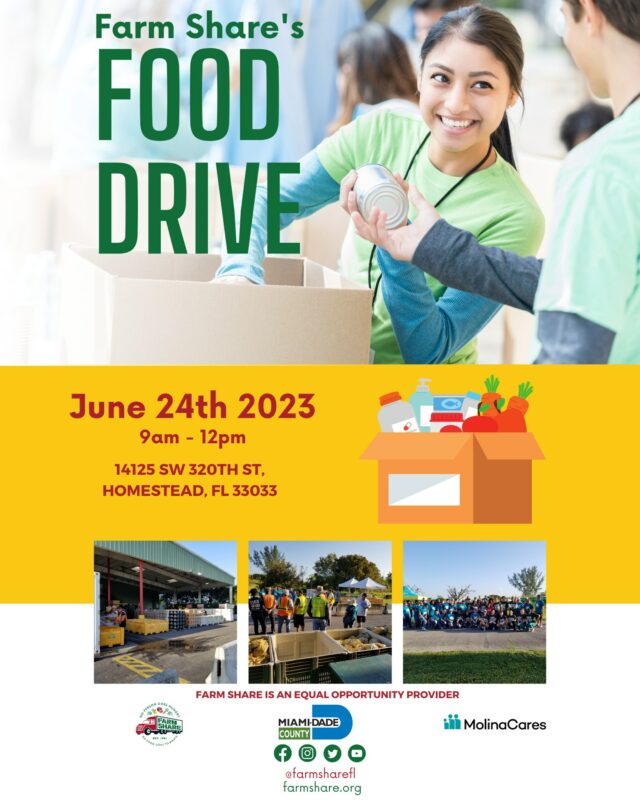 Those who swing by the drive-thru, situated at 14125 SW 320th St. in Homestead, will also be treated to music and entertainment.
Saturday's giveaway is the latest collab in a long-standing partnership between Molina and Farm Share, the largest independent food bank network in Florida and the No. 1 organization of its kind in the country according to a recent ranking from 24/7 Wall St.
MolinaCares donated $100,000 to Farm Share in the wake of Hurricane Ian, helping them serve nearly 250,000 households affected by the storm.
___
Listen up: "13th & Park," the podcast produced by Ballard Partners, offers a new episode of "Let's Talk," insightful conversations with guests covering a broad range of topics from politics and government to technology, culture, economics and the media.
Listeners can hear what feels like private conversations with the savviest and most highly regarded minds in the country.
On the latest episode: Rep. Vern Buchanan, whose influence on Congress' powerful Ways & Means Committee is only equaled by how he "represents the very best of the American Dream."
The show, co-hosted by media veterans Adam Goodman and Justin Sayfie, is produced by Ballard Partners at Ballard Studios in Washington D.C.
"13th & Park" is available on Apple Podcasts, Spotify, or wherever you get your podcasts.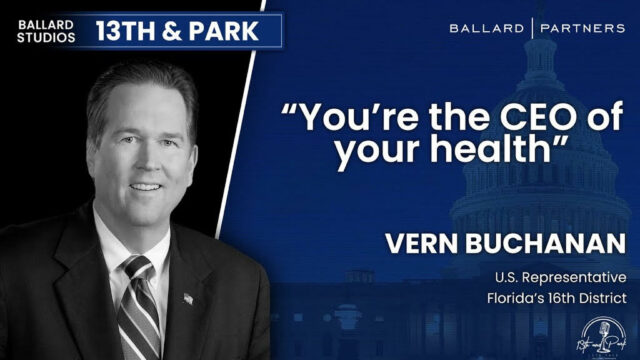 — SITUATIONAL AWARENESS —
Tweet, tweet:
Scoreboard at DeSantis SC event. Seeking to be 47th president pic.twitter.com/AAXoMzMIC3

— Gary Fineout (@fineout) June 22, 2023
—@JasonMillerinDC: More evidence that Ron DeSanctimonious has failed to seal the deal with the "controlled opposition" set. Nobody thinks he'll ultimately be President (Donald) Trump's main challenger.
—@SallyGold: (Gov.) @RonDeSantis offered to take questions from the South Carolina audience. First person he calls on is a man who says he doesn't have a question, but simply wanted to praise DeSantis for "checking every box" of what a President should be.
—@ZacBissonnette: You don't have to like Ron DeSantis to realize this is obviously the student loan reform we need: Make colleges responsible for student loan defaults.
—@MDixon55: And I think generally there is about a 0% chance Rick Scott runs for President in 2024
Tweet, tweet:
This Hitler quote from Moms for Liberty was on the top of the front page. Good lord. pic.twitter.com/VrZLlFnyvK

— Ben Collins (@oneunderscore__) June 22, 2023
—@Jason_Garcia: Curious if anyone with the Police Benevolent Association or the Reedy Creek firefighter's union have ever read The Scorpion and the Frog.
––@MarcACaputo: One of the amazing aspects of Twitter is how many people are experts in deep-sea submarines made by private companies
— DAYS UNTIL —
Florida Chamber 2023 Florida Learners to Earners Workforce Solution Summit — 4; Jacksonville Mayor-elect Donna Deegan's inauguration — 7; 'Indiana Jones and the Dial of Destiny' premieres — 7; Wimbledon begins — 10; 2023 MLB All-Star Game — 18; 'Mission Impossible: Dead Reckoning — Part One' premieres — 19; Florida Chamber 37th Annual Environmental Permitting Summer School — 26; Christopher Nolan's 'Oppenheimer' premieres — 28; Lionel Messi to make his Major League Soccer debut with Inter Miami CF — 28; 'Billions' final season premieres — 49; Beyoncé's 'Renaissance' tour in Tampa — 54; The first GOP Presidential Primary debate — 61; 'Ahsoka' premieres on Disney+ — 61; The U.S. Open begins — 66; Florida House Fall 2023 Interim Committee Meetings begin — 87; Martin Scorsese's 'Killers of the Flower Moon' premieres — 105; 2023 Florida Chamber Annual Meeting & Future of Florida Forum — 122; 'Dune: Part Two' premieres — 133; Suncoast Tiger Bay Club hosts 'Evening with the Tigers' — 137; 'Captain Marvel 2′ premieres — 140; Formula 1 will take over the Las Vegas Strip — 146; Ridley Scott's 'Napoleon' premieres — 152; Florida's 2024 Regular Session begins — 200; South Carolina Democratic Primary — 225; New Hampshire and Nevada Democratic Primaries — 228; Georgia Democratic Primary — 235; South Carolina GOP holds first-in-the-South Primary — 246; Michigan Democratic Primary — 249; 'A Quiet Place: Day One' premieres — 259; 2024 Oscars — 261; 'Spider-Man: Across the Spider-Verse' Part 2 premieres — 280; 'Deadpool 3' premieres — 315; 'Kingdom of the Planet of the Apes' premieres — 336; Opening Ceremony of the 2024 Olympic Games — 399; 'Captain America: Brave New World' premieres — 399; New 'Alien' premieres — 420; Georgia Tech to face Florida State in 2024 opener in Dublin — 428; 'Thunderbolts' premieres — 546; 'Blade' reboot premieres — 602; 'Fantastic Four' reboot premieres — 679; 'Moana' premieres — 735; 'Avatar 3' premieres — 910; 'Avengers: The Kang Dynasty' premieres — 1,043; Untitled 'Star Wars' movie premieres — 1,064; Another untitled 'Star Wars' movie premieres — 1,274; 'Avengers: Secret Wars' premieres — 1,414; 'Avatar 4' premieres — 2,373; 'Avatar 5' premieres — 2,736.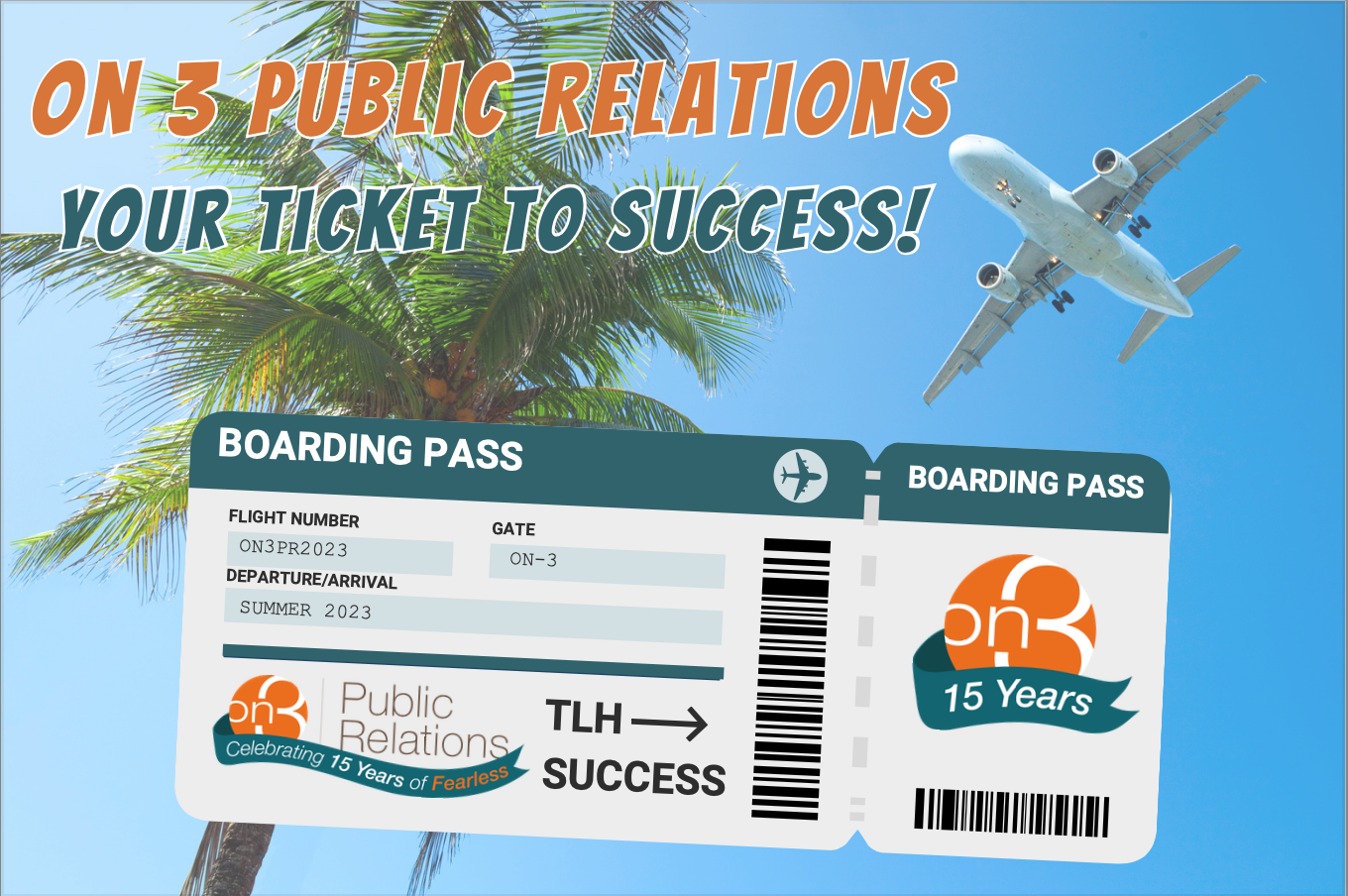 — TOP STORY —
"Sen. Rick Scott has been weighing a presidential run" Jonathan Swan and Maggie Haberman of The New York Times — Should he enter the race, Scott, Florida's former Governor, would be challenging both the front-runner, Trump, as well as the distant-second rival, DeSantis, the state's current Governor. Scott would also join Trump, DeSantis and Mayor Francis Suarez of Miami as the fourth Republican presidential candidate from Florida.
DeSantis in particular could see his support erode further if Scott adds to an already crowded field of Trump alternatives.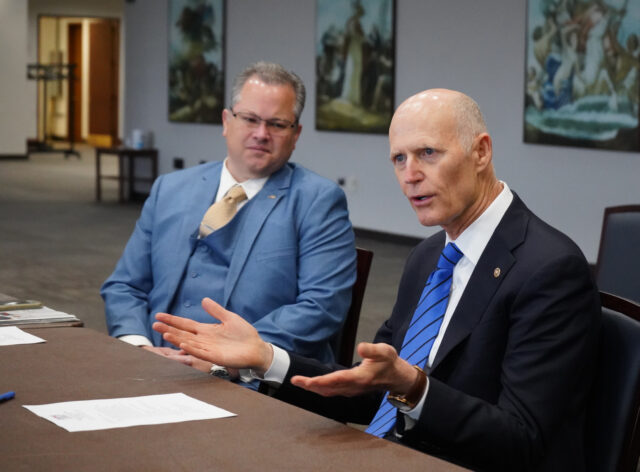 Scott, who came to power as Governor during the Tea Party wave of 2010, has been discussing a possible campaign for several weeks, according to the people familiar with the talks. Like other recent entries, Scott appears to be assessing a GOP field in which DeSantis, with whom Scott has had a difficult relationship, has lost some support after a series of missteps and unforced errors.
Larry Hogan, the Republican former Governor of Maryland, captured this sentiment in a recent CBS News interview, calling DeSantis' campaign "one of the worst I've seen so far." He added, "Everyone was thinking he was the guy to beat, and now I don't think too many people think that."
Running for President would be a dramatic shift for Scott, who announced earlier this year that he would seek a second six-year term in the Senate in 2024 instead of a national campaign.
Scott's senior adviser, Chris Hartline, said in a statement: "It's flattering that some have mentioned the possibility of Sen. Scott running for President, but as he's said many times, he's running for re-election to the Senate."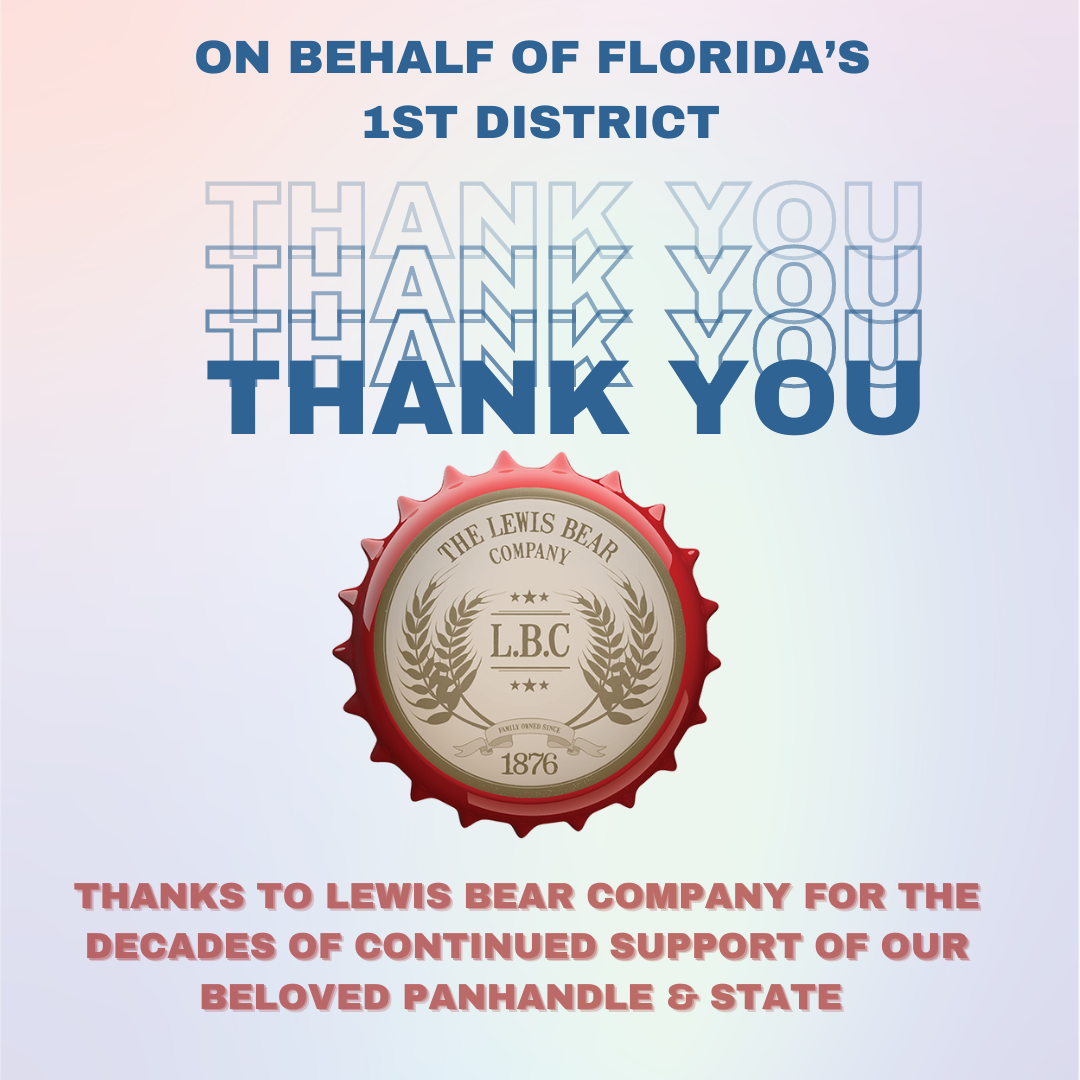 — THE TRAIL —
"Ron DeSantis dodges question on endorsing Donald Trump as 2024 nominee" via Nicholas Nehamas of The New York Times — DeSantis avoided saying directly that he would endorse Trump in 2024 should the former President win the Republican nomination, showing his reluctance to make a benign show of support for the man who is beating him by a wide margin in national polls and insulting him nearly every day. Asked by a reporter at a news conference in Tampa about whether he would endorse Trump, the Governor responded by complaining that Trump had recently criticized his policies during the coronavirus pandemic. DeSantis noted that his rival had compared him unfavorably to New York's former Governor, Andrew Cuomo, a Democrat.
To watch a video of the response, please click on the image below:
"Trump, DeSantis interviews show Fox influence on GOP field still strong despite troubled year" via David Bauder of ABC News — The two leading GOP presidential contenders had very different interview experiences with Fox News in the past week, each an illustration of the influence that even a damaged Fox has over the Republican nominating process. Trump's interview with Bret Baier, which aired in two parts Monday and Tuesday, was meaty and newsworthy. Baier pressed the former President about his indictment on hoarding confidential documents and pushed back on Trump's false claims about the 2020 Election. DeSantis' session with Trump's former Press Secretary, Kayleigh McEnany, on Wednesday, was far softer.
"Second group files complaint over DeSantis' transfer of state PAC cash to federal super PAC" via Mitch Perry of Florida Phoenix — A second organization has filed a complaint with the Federal Election Commission (FEC) regarding DeSantis' recent transfer of $82.5 million from his state political action committee to the federal super PAC backing his presidential campaign. The group alleges that the transfer of money collected for a state campaign and then moved to a federal campaign violates federal election laws. The complaint (which can be read here) from the group End Citizens United (ECU) comes weeks after the Campaign Legal Center filed a similar complaint with the FEC.
"DeSantis to start launching new policy proposals next week" via Tal Axelrod of ABC News — GOP presidential candidate DeSantis is set to start rolling out policy proposals, pivoting from touting his record as Florida's Governor to a more forward-looking vision taking aim at President Joe Biden. DeSantis' campaign said it will introduce its new policies during targeted events, interviews and more throughout the summer, with the first one being introduced next week. The effort, which has not been previously reported, will include plans that will be centered around improving the economy, boosting border security, tackling crime and eliminating the so-called deep state.
"DeSantis picks up backing from 15 South Carolina lawmakers as he makes a campaign swing" via The Associated Press — DeSantis is rolling out endorsements from 15 South Carolina lawmakers, hoping their support for his Republican presidential campaign will help him make his case to voters in the first-in-the-South Primary state. The endorsements come from 11 state House members and four state Senators from across the state, with a heavy concentration in South Carolina's conservative upstate. It's a show of force for DeSantis in a state that Trump won handily in the 2016 Primary and where he has maintained popularity. The list includes Sen. Josh Kimbrell, a Spartanburg Republican who has been bullish on DeSantis' candidacy since before he officially entered the race.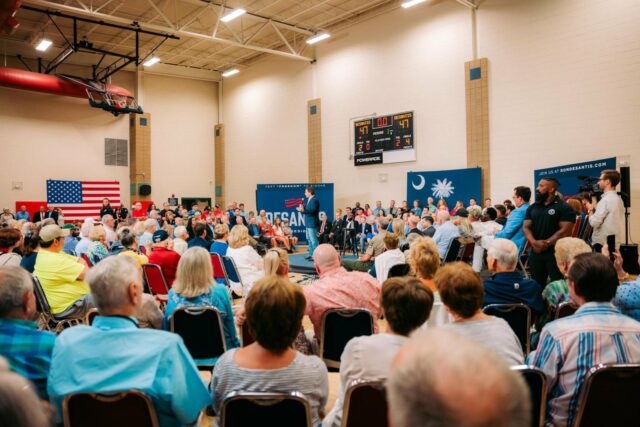 "'Graphic materials' warning appears on DeSantis super PAC mailings to Primary voters in Iowa, South Carolina" via Jessica Chasmar of Fox News — A new mailer from Never Back Down, a super PAC backing Republican presidential candidate DeSantis, is going out this week to hundreds of thousands of households in Iowa and South Carolina in an effort to debunk what they are describing as a book ban hoax. The mailer comes with a disclaimer that reads, "Warning: The contents of this mailer include sexually graphic materials that Ron DeSantis removed from schools." It includes censored excerpts from the book "Gender Queer: A Memoir" by Maia Kobabe, which the Governor's Office has previously described as an "explicit, pornographic book showing sex acts."
"Not on the DeSantis agenda for President: Decriminalizing cannabis" via Kimberly Leonard of Business Insider — DeSantis said legalizing cannabis would not be on his agenda if he's elected to the White House in 2024. DeSantis, who did advance rules for medical cannabis use in Florida, said he wouldn't pursue legalization nationally, expressing concerns about more young people accessing weed. The definitive statement from the 2024 candidate for President came after a voter, speaking on behalf of injured veterans, asked DeSantis to "please decriminalize marijuana in 2025″ during a campaign event in Augusta, South Carolina, on Thursday.
"DeSantis hints at removing Randi Weingarten from DHS school safety board if President" via Eric Daugherty of Florida's Voice — DeSantis reacted to the head of the American Federation of Teachers Weingarten being seated on a U.S. Department of Homeland Security school safety board. The board will have 20 new members and is set to have its first public meeting soon. Secretary Alejandro Mayorkas appointed the members. Weingarten became more notable among those opposed to COVID-19 lockdowns due to her frequent insistence on keeping schools closed and enacting restrictions like masking schoolchildren. "She should not be in any position of authority," DeSantis said.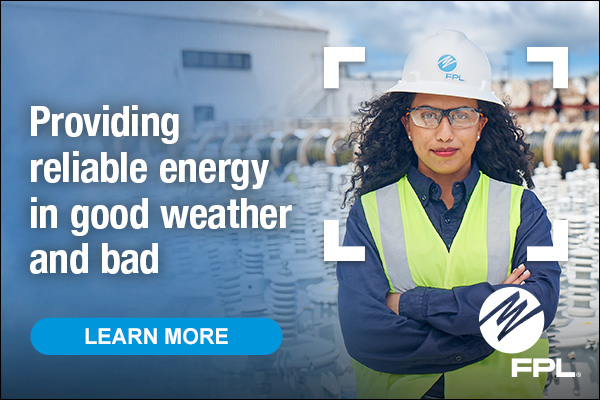 — MORE 2024 —
"Scott says he's sticking to re-election after report he's mulling Presidential run" via Alex Roarty and Max Greenwood of the Miami Herald — Scott is considering an unexpected and dramatic entrance to the 2024 presidential race, a decision that would put him in direct competition in a GOP Primary with Trump and DeSantis, the Senator's gubernatorial successor. But Scott and his political team deny the report, insisting that he is running for re-election to the U.S. Senate. "It's flattering that some have mentioned the possibility of Sen. Scott running for President, but as he's said many times, he's running for re-election to the Senate," said Chris Hartline, a senior adviser to Scott, in a statement to the Miami Herald.
"Francis Suarez super PAC points to Daniel Penny arrest to slam Joe Biden's America" via Jacob Ogles of Florida Politics — Major cities in America are on fire, but not Miami, according to a new seven-figure ad campaign. A super PAC backing Suarez's presidential campaign just launched a $1 million ad blitz in early Primary states. SOS America PAC will run ads on Fox News, Newsmax and other cable outlets in New Hampshire, Iowa, South Carolina and Nevada. The message of the ad is that cities led by allies of Biden have the wrong priorities when it comes to enforcing the law. "When you compare Joe Biden's America to Francis Suarez's Miami, the differences couldn't be more clear," said SOS America PAC representative Chapin Fay.
To watch the ad, please click on the image below:
"Chris Christie to Trump on debates: 'Want to be President? Then get in the ring pal…'" via Julia Mueller of The Hill — Christie on Thursday said Trump "can't avoid" the GOP presidential debates as he runs for the White House in 2024. "Trump says he doesn't 'think it's fair' for him to have to debate. Crybabies and losers say life isn't fair. And Trump is both. Want to be President? Then get in the ring pal …" Christie wrote on Twitter. Trump has previously suggested that because he's polling as the GOP front-runner, he doesn't need to engage in the Primary debates. "When you're way up, you don't do debates. If you're even or down you do debates, but when you're way up, what's the purpose of doing the debate?" Trump said in April.
"Biden 2024 campaign taps Sheila Nix as VP Kamala Harris' Chief of Staff" via Peter Schorsch of Florida Politics — Nix, the current Chief of Staff for the Department of Education, will soon serve the same role for Vice President Harris on the campaign trail, Biden announced. Nix will assume her role as Harris' re-election campaign Chief of Staff in July. "Sheila Nix is a battle-tested leader and dedicated public servant, and I am grateful she has agreed to join our 2024 campaign," Harris said. "Sheila is no stranger to campaigns or the Biden-Harris team. Sheila's strategic sense and ability to navigate challenges made her an invaluable adviser to me on our 2020 General Election team. President Biden and I will continue to rely on Sheila's advice and skill."
"Republicans fear growing 2024 field clears path for Trump" via Caroline Vakil and Brett Samuels of The Hill — Republicans are anxious that the ever-growing 2024 Primary field will only help Trump win the nomination next year. Former Rep. Will Hurd became the latest Republican to launch a bid for the White House, following Suarez's jump into the race last week. On Thursday, The New York Times reported Sen. Scott was also weighing his own presidential bid, though he has publicly denied this.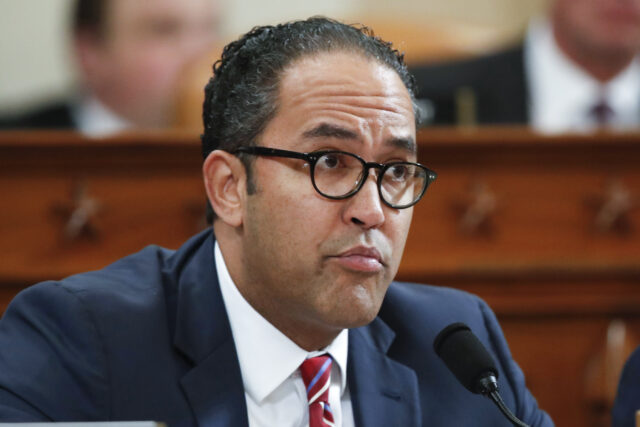 "Dobbs turned abortion into a huge liability for Republicans" via Amelia Thomson-DeVeaux of FiveThirtyEight — Many Americans' views on abortion crystallized in the aftermath of last Summer's Supreme Court ruling, becoming sharper and harder to reshape. An issue that was once seen primarily as a mobilizing force for the religious right has risen to the forefront at the state and national levels. And as the anniversary of Dobbs approaches, many Americans are more supportive of abortion rights than they've been in decades. Now, analysis finds that after one of the most disruptive Supreme Court decisions in generations, many Americans are reporting more liberal views on abortion than major pollsters have seen in years. Even conservatives, although the changes are slight, are increasingly supportive of abortion rights.
"Trump trial setting could provide conservative jury pool" via Maggie Haberman, Jonathan Swan and Alan Feuer of The New York Times — When Judge Aileen Cannon assumed control of the case stemming from Trump's indictment for putting national security secrets at risk, she set the stage for the trial to be held with a regional jury pool made up mostly of counties that Trump won handily in his two previous campaigns. She signaled that the trial would take place in the federal courthouse where she normally sits, in Fort Pierce, at the northern end of the Southern District of Florida. The region that feeds potential jurors to that courthouse is made up of one swing county and four others that are ruby red in their political leanings and that Trump won by substantial margins in both 2016 and 2020.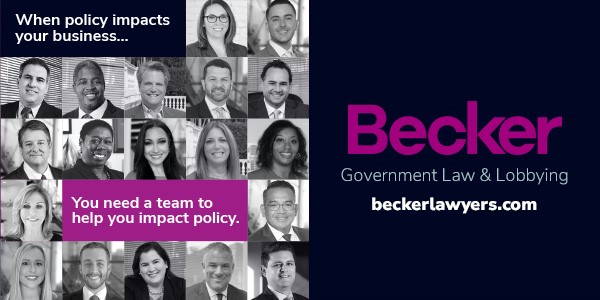 — DOWN BALLOT —
"Alan Grayson files for U.S. Senate run in 2024 against Scott" via Jacob Ogles of Florida Politics — Grayson appears poised to make another run for U.S. Senate. The Orlando Democrat filed to challenge U.S. Sen. Scott. There remains no mention of a new candidacy on Grayson's social media pages. His last posts date back to a run for U.S. House last year, when he lost the Democratic Primary in Florida's 10th Congressional District to now-U.S. Rep. Maxwell Alejandro Frost. Grayson has run for Senate before. He vacated his U.S. House seat in 2016 to run against U.S. Sen. Marco Rubio.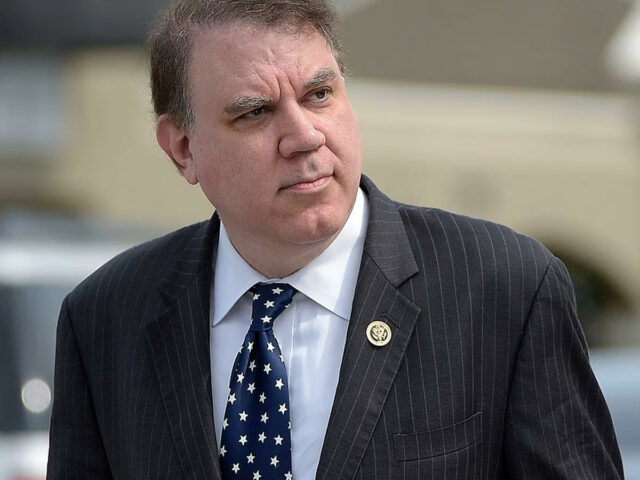 "Chandler Langevin drops out of HD 33 race, endorses Monique Miller" via Jacob Ogles of Florida Politics — Langevin is dropping out of the House District 33 race and endorsing Republican Primary opponent Miller. Langevin announced in February for the open seat, which is being vacated by Rep. Randy Fine, a Palm Bay Republican facing term limits. But Miller, a Moms for Liberty activist, filed for the seat as well in mid-May. She rapidly amassed a significant war chest, raising more than $130,000 in the first two weeks of her campaign. Of note, $100,000 of that comes from a candidate loan. But her campaign raised a little more than $23,000 in outside donations.
"Lakeland activist plans run as Democrat against Jennifer Canady in HD 50 race" via Gary White of The Ledger — Bonnie Patterson-James, an activist for abortion rights and LGBTQ rights, plans to challenge Rep. Canady, a Lakeland Republican, in next year's election. The Lakeland resident filed paperwork to run as a Democrat in House District 50. Canady is in her first term representing the district, which covers Lakeland and northwest Polk County. Patterson-James, 55, gained statewide attention last month when she was arrested for an incident in which she allegedly threw a pair of women's underwear toward Canady as the latter posed for photos following a groundbreaking at the Options for Women pregnancy center in South Lakeland. Patterson-James was charged with battery on a law enforcement officer because a Polk County Sheriff's deputy said the panties struck his right leg.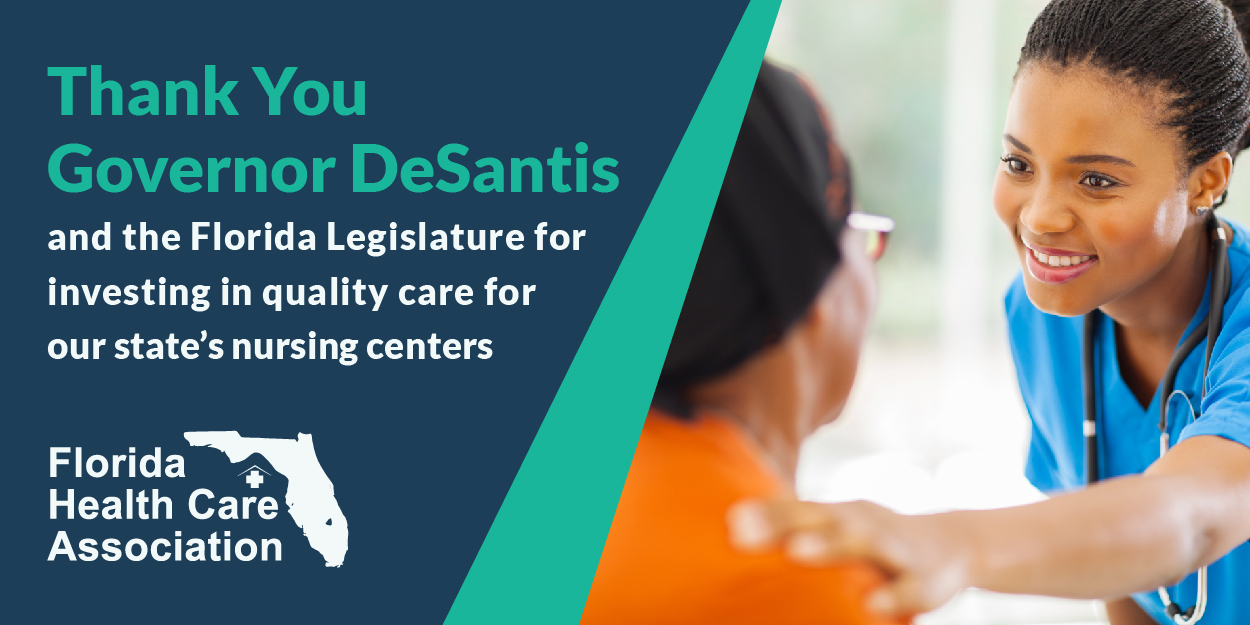 — DESANTISY LAND —
"Records show DeSantis' Disney board Chair wanted taxpayers to spend millions on attorney fees in a Tampa tax fight" via Jason Garcia of Seeking Rents — Partway through this year's Session of the Legislature, the House rolled out an enormous package of proposed tax cuts on everything from baby diapers to cattle fencing. "Taxpayers know how to spend their money better than the government can," House Speaker Paul Renner, a Republican from the Jacksonville area, said at the time. "We are putting their money back in their pockets and back to work to keep our economy roaring." What Renner didn't say is that he was also trying to put their money — more than $6 million of it — into the pockets of a handful of high-priced lawyers and law firms.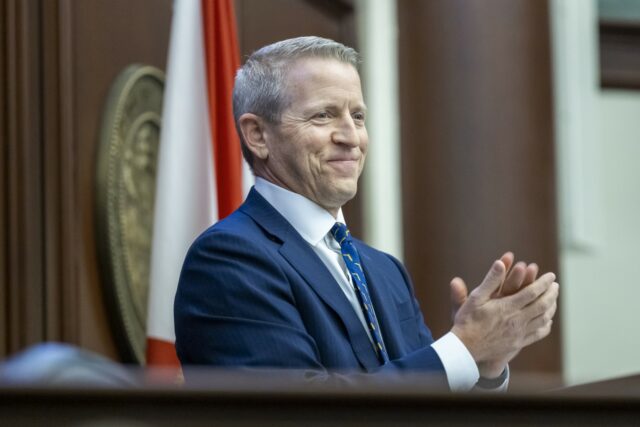 "DeSantis sues Joe Biden administration, challenging college accreditation agencies" via Gray Rohrer of Florida Politics — DeSantis is opening another legal battle against the federal government, this time over the power of private accreditation agencies over state universities. "In America, you need to be accountable to somebody, and right now they're accountable to nobody," DeSantis said at a news conference in Tampa. "We believe we have a great chance of succeeding in this lawsuit." "The audacity, the ever-increasing power grab by private agencies over the states' ability to govern taxpayer-funded institutions has been astounding," said Attorney General Ashley Moody.
"Udonis Haslem has more reason to slam DeSantis after what some called racist comments on basketball players" via Shandel Richardson of Sports Illustrated — During the NBA Finals, recently retired Miami Heat forward Haslem expressed dislike for DeSantis because of some of his views and laws. Haslem may have even more reason to have issues with DeSantis. DeSantis is now under fire for comparisons made between baseball and basketball players during an interview with the Christian Broadcast Network, with some viewing them as racist.
"DeSantis announces nationwide coalition of 90 sheriffs to push back against border crisis" via Adam Shaw and Bill Melugin of Fox News — DeSantis is announcing a national coalition of dozens of sheriffs to join forces to protect American communities against the consequences of the ongoing crisis at the southern border. The 90-sheriff coalition includes sheriffs from Florida, California, Colorado, South Dakota, Maryland, Illinois, New York, Arizona, and Oregon. In a statement of support the law enforcement officers say that the federal government has "failed in its responsibilities to secure our nation's borders" and cite the record 2.4 million migrant encounters in FY 2022, as well as the more than 1.6 million encountered so far in FY 23.
"'A malignant tumor': Lawmakers take aim at Florida policies under DeSantis" via Ella Lee of USA Today — Florida lawmakers and activists claimed Thursday that an "authoritarian movement," heralded in by DeSantis, is sweeping the state. "In the state of Florida, the will of the people is suppressed, subverted and ignored," U.S. Rep. Frost said Thursday during a hearing he called about Florida's increasingly restrictive laws targeting education, LGBTQ communities and more. Four witnesses from Florida — a state Representative, a former State Attorney, a grassroots organizer and a former substitute teacher called the state's new legislation "unlawful" and an example of DeSantis "abusing his power."
"Maxwell Frost leads pseudo-hearing slamming DeSantis as fascist authoritarian" via Jacob Ogles of Florida Politics — Democratic members of Congress labeled DeSantis a "fascist" at an unofficial hearing on the Florida leader's alleged anti-democratic policies. "We're here because the third-largest state in our union, home to around 22 million people, has an extremist Governor and state Legislature that are dismantling democracy before our very eyes," said U.S. Rep. Frost. A member of the House Oversight Committee, Frost said he had called for congressional investigations of state governments trampling on democratic ideals. But the Republican majority hasn't answered those calls. Instead, he asked several Democratic politicians and activists to testify in an "Emergency Ad Hoc Hearing on Anti-Democratic Abuses in Florida."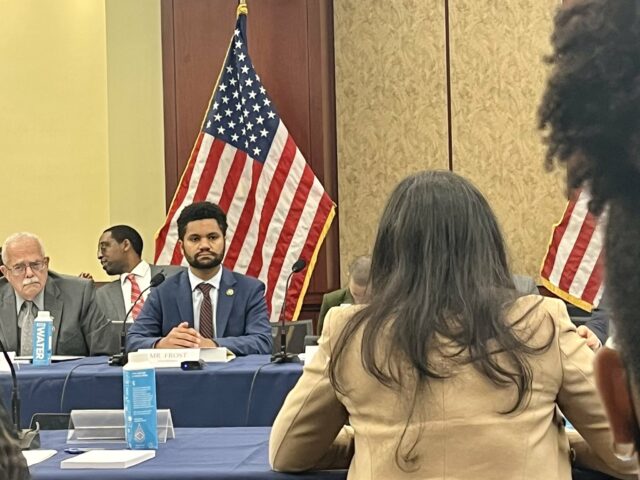 "Suspended state attorney Andrew Warren who refused to prosecute abortion cases won't be reinstated, court rules" via The Associated Press — In its ruling, Florida's highest court left open the possibility that the case could be reconsidered if a rehearing motion is filed and suggested that Warren could take his case before the Republican-dominated Senate. But the ruling noted that Warren chose to take his case to federal court first instead of state court and that there was a six-month gap between his suspension and when he filed his petition. The Florida Supreme Court could deny the petition not only based on the merits of the case but for other reasons, such as "a petitioner who unreasonably delays filing a petition," the ruling said. In a dissenting opinion, Justice Jorge Labarga noted that Warren had been elected twice by voters in the Tampa area.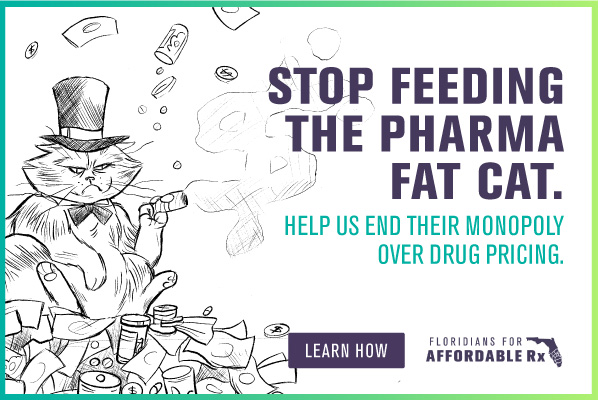 — STATEWIDE —
"Abortion in Florida remains in limbo until conservative state high court ruling" via Gary Fineout of POLITICO — It's been a year since the Supreme Court struck down Roe v. Wade, but Florida's abortion bans remain in limbo while the state's highest court weighs what to do. The conservative-leaning Florida Supreme Court, completely overhauled by DeSantis in the past four years, is poised to decide whether abortions are banned anywhere from six weeks to 24 weeks of pregnancy in the country's third most populous state, which remains a destination for people seeking the procedure in the South.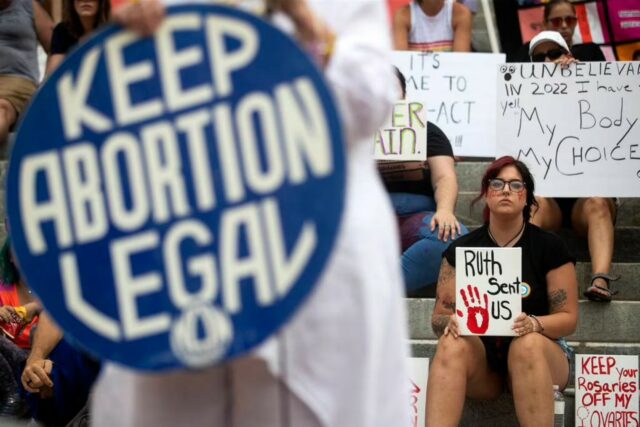 "Top taxpayer-funded anti-abortion center in Florida abruptly shuts down amid IRS trouble" via Bob Norman of the Florida Center for Government Accountability — Mary's Pregnancy Resource Center (MPRC) in Fort Lauderdale is facing multiple tax liens from the IRS totaling more than $150,000. The possible irregularities don't end there. A search of the IRS database of tax-exempt organizations indicates MPRC hasn't filed 990 tax forms, required to be filed annually by most nonprofits, for many years. The center's required state registration as a 501(c)(3) nonprofit organization expired in 2016. Soliciting donations without registration with the state as a nonprofit tax-exempt organization is a felony under Florida law, yet MPRC has continued to hold fundraisers and solicit donations from the public online for years after its registration expired. And activists on the other side of the abortion debate say those tax dollars aren't being protected in what they say is an essentially anything-goes program.
"Panty-throwing arrests, protest in the Florida House sparks debate" via Douglas Soule of USA Today Network — Florida's 2023 Legislative Session saw a number of protest arrests that were without precedent in recent history. There were 14 arrested on May 3 for refusing to leave their demonstration outside DeSantis' office after the Capitol closed. Protesting the Governor's policies, they demanded a meeting with him. Nikki Fried, Senate Democratic Leader Lauren Book and nine others were arrested on April 3 at an evening protest for abortion rights outside Tallahassee City Hall, which sits next to the Capitol. Those charges were dropped. And, on April 18, one person was arrested in a group that flung panties at lawmakers on the House floor as they discussed a bill that would put more teeth into Florida's ban on gender-affirming care for minors and add some restrictions to the care for adults. It ended up getting passed and signed by DeSantis.
"Florida teachers' union asks judge to block new law" via Cody Butler of WCTV — Teacher unions are trying to get a federal judge to stop a new law from taking effect. Several unions, including the Florida Education Association and United Faculty of Florida, are suing the state over a law that would put new restrictions on unions. Those new restrictions include a ban on payroll deductions for union dues, requiring local unions to go through audits, and requiring 60% of eligible employees to pay dues for a union to exist. Florida is a right-to-work state, which allows people in unionized workplaces to opt out of paying union dues and fees. United Faculty of Florida President Andrew Gothard said because of that, he wasn't surprised the Legislature put more restrictions on the unions.
"Nick DiCeglie to head Hope Villages of America" via Peter Schorsch of Florida Politics — Hope Villages of America has appointed Sen. DiCeglie as its new president and CEO, the group announced this week. DiCeglie is being brought on to guide the nonprofit's strategic direction as it enters a phase of growth and expansion. Hope Villages of America works to support individuals facing hunger, homelessness, domestic violence or lack of basic needs. "I am incredibly honored to accept the role of president & CEO of Hope Villages of America," DiCeglie said. "I'm looking forward to building strong relationships with our community partners and focusing on advancing our mission to serve those in need with hope, dignity and compassion."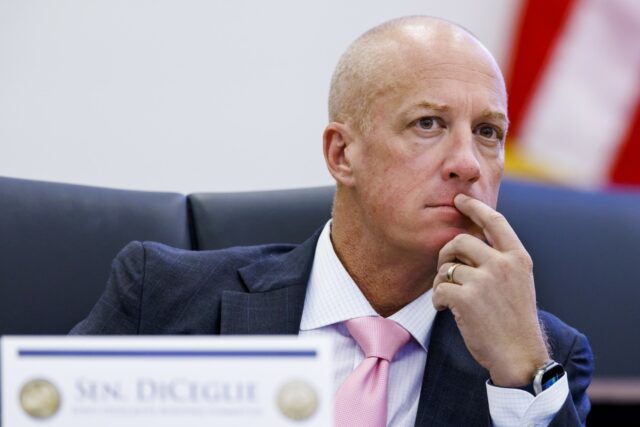 "Report cites more than 350 anti-LGBTQ incidents over 11 months" via Maggie Astor of The New York Times — There were more than 350 incidents of anti-LGBTQ harassment, vandalism or assault in the United States from June 2022 through April 2023, reflecting a climate in which bias against gay and especially transgender people has become widespread. The incidents, which were reported in 46 states and the District of Columbia, included online harassment, gatherings of armed protesters outside drag shows, and bomb threats against hospitals that provide gender transition care. They also included the mass shooting in November at an LGBTQ. nightclub in Colorado.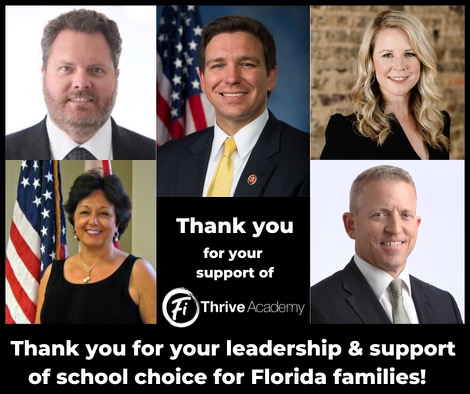 — D. C. MATTERS —
"Biden hails stronger U.S. ties to India in meeting with Narendra Modi" via Sabrina Siddiqui, Gordon Lubold and Ken Thomas of The Wall Street Journal — Biden said U.S. ties to India were strengthening rapidly, as he concluded a round of talks with India's leader in which the two countries announced defense deals aimed at weaning New Delhi off arms purchases from Russia. At a news conference at the White House with Indian Prime Minister Modi, Biden said India would invest more than $2 billion in state-of-the-art manufacturing in the U.S., as well as Indian purchases of U.S. drones and the joint production of jet-fighter engines.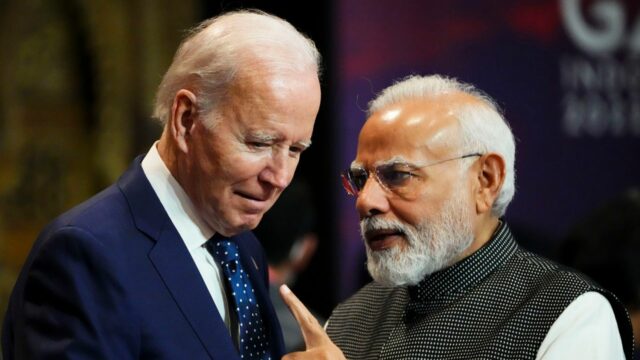 "Biden says dictator remark about Xi Jinping hasn't undermined ties" via Jenny Leonard of Bloomberg — Biden said his remarks referring to Chinese leader Xi as a dictator hasn't undermined efforts to shore up strained relations between the world's two largest economies. "I expect to be meeting with President Xi sometime in the future, the near-term and I don't think it's had any real consequence," Biden said in a joint news conference on Thursday with Indian Prime Minister Modi at the White House.
"House votes to send articles of impeachment against Biden to Committees" via Maegan Vazquez and Marianna Sotomayor of The Washington Post — The House of Representatives on Thursday referred a long shot effort to Biden to a pair of Committees, part of a deal made by House Speaker Kevin McCarthy to appease hard-right Republicans within his ranks and avoid a potentially embarrassing split vote among members of the party. The vote to refer passed 219-208, with four Democrats and three Republicans not voting. Instead of bringing the resolution to the House floor, where it was not expected to pass, it will be sent for review to the House Judiciary and Homeland Security Committees.
"Senate Democrats reject measure to block pistol brace rule" via Ryan Tarinelli of Roll Call — Senate Democrats voted down a joint resolution Thursday that sought to block a Biden administration rule that toughens regulations on firearms with stabilizing braces. The 49-50 party-line vote on the Republican-backed measure, which passed the House but faced a veto threat from Biden, is the latest clash between GOP lawmakers and the administration over efforts to address gun violence and mass shootings. Regulators acted on brace-equipped firearms after the devices were used in multiple mass shootings. Democrats say the regulation is needed to prevent more deaths and the rule helps protect the public from dangerous weapons that are more concealable than long guns.
"Supreme Court rules against Navajo Nation request for water rights" via Robert Barnes of The Washington Post — The Supreme Court on Thursday rejected the Navajo Nation's attempt to force the federal government to do more to secure water for its huge and arid reservation in the West. In a 5-4 decision, Justice Brett Kavanaugh said an 1868 peace treaty between the United States and the Navajos does not require the federal government to take any "affirmative steps" to secure rights on behalf of the tribe to water from the Colorado River, which runs along part of the 17-million acre reservation that stretches through Arizona, New Mexico and Utah.
"FEC deadlocks on whether to govern deepfake campaign ads" via Daniela Altimari of Roll Call — The Federal Election Commission on Thursday was deadlocked on a request to develop regulations for AI-generated deepfake political ads. Public Citizen, a nonpartisan advocacy group, submitted a petition last month asking the Commission to establish rules, noting that advances in artificial intelligence have given political operatives the tools to produce campaign ads with computer-generated fake images that appear real. Such ads could misrepresent a candidate's political views, a violation of existing federal law.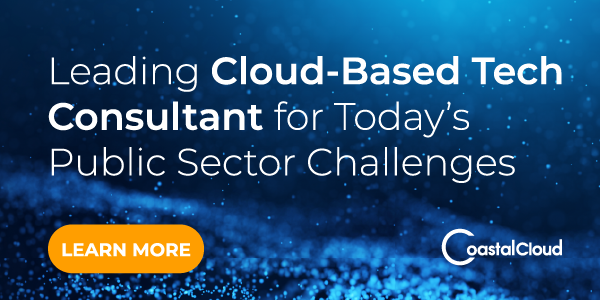 — LOCAL: S. FL —
"'The parent is coming in:' Nikki Fried intervenes as Palm Beach County Democrats feud" via Stephany Matat of the Palm Beach Post — An attempt by state party Chair Fried to settle a divisive and increasingly bitter fight within the Palm Beach County Democratic Party appeared to end without a solution, according to sources with knowledge of the meeting and email communications shared with The Palm Beach Post. The dissension has been brewing for months between Mindy Koch, who was elected as Chair in December by a margin of one vote, and other officials in the Democratic Executive Committee. The Executive Committee of more than 300 people serves as the party's governing body for the nearly 400,000 registered Democrats in the county.
"To DeSantis, Florida is 'where woke goes to die.' Some South Florida leaders disagree" via Grethel Aguila of the Miami Herald — Joyce Price remembers a different Miami, one where the only downtown bathroom she and other people of color could use was in the basement of the courthouse, and most stores wouldn't allow people of color to try on shoes or clothes without covering their skin with bags. Affectionately known to South Miami residents as an "icon" and "mother" of the community, Price even had to leave Florida in the 1950s to attend nursing school because many schools wouldn't accept Black students — and those that did were phasing out. Price was one of the dozens who attended a stop of the Stay Woke Florida Rolling Protest, organized by the Transformative Justice Coalition, at the Mount Olive Baptist Church in South Miami.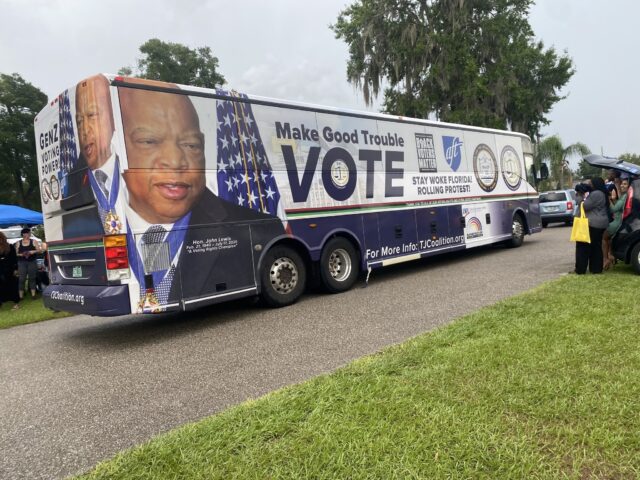 "Miami-Dade School Board gets an earful from the public about book restrictions" via Sommer Brugal of the Miami Herald — Parents, community members and young people flooded the Miami-Dade School Board meeting to express concerns about the ease of objecting to books, the dangers of restricting access to certain titles and the need to change how the district handles book challenges — despite the Board already having passed a measure to review its policy. The policy — proposed by Steve Gallon III — calls for Board members and district staff to be notified when a book challenge results in the reassignment or removal of a title. Existing policy did not request that objections or decisions be known and only required a school-level review committee to determine whether a book should remain on shelves.
"'We beat this': Indiantown Council member overcomes breast cancer and bounces back stronger" via Lina Ruiz of Treasure Coast Newspapers — Angelina Perez walked into GenesisCare, a radiation oncology clinic, with a balloon, chocolate-covered strawberries and a smile. It wasn't someone's birthday, but it still was a day to be celebrated: Perez's last session of radiation therapy for stage 2 breast cancer. She brought gifts for the medical staff to thank them for their guidance through her 36 rounds of treatment, Monday through Friday for almost two months. Her April 13 appointment marked Perez's final 40-minute drive from Indiantown to the clinic in Jupiter, where she rang a golden bell four times to commemorate the end of her treatment with radiation oncologist Dr. Eugene Shieh.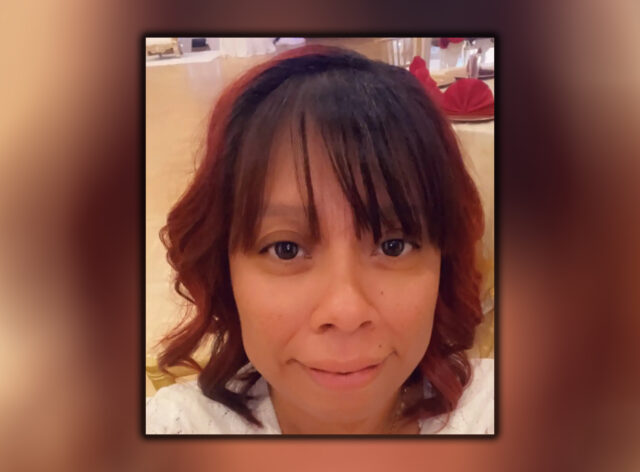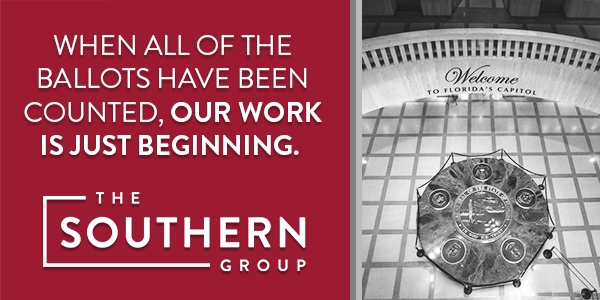 — LOCAL: C. FL —
"Tourism down in Osceola County, bed tax collection projections show" via Natalia Jaramillo of the Orlando Sentinel — Tourism in Osceola County is slowing down as tourist development tax (TDT) projections are estimated to be lower than this time last year, leaving some tourism-based businesses slightly worried. Osceola's projected TDT collections are expected to decrease by 11% on average each month when compared to the same month last year, according to data presented by the county recently to the Tourism Development Council. Lodging is down 11% compared to this same time in 2022, the data showed. "What we're seeing is a potential slight softening through the summer months," Matthew Fuhrer, director of the Osceola Office of Management and Budget, said to the Tourism Council last week. "We don't know how it will play out."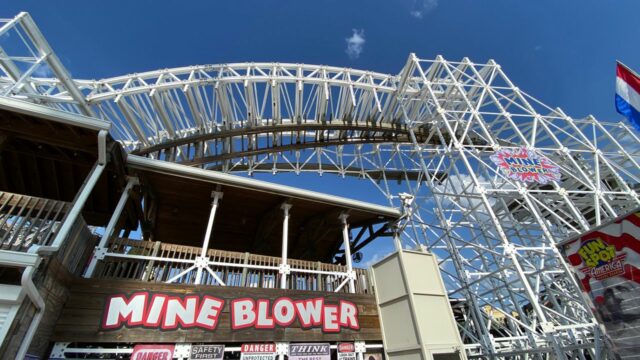 "Volusia tax rates stay flat or reduced, but higher property values may make some pay more" via Sheldon Gardner of The Daytona Beach News-Journal — Volusia County taxpayers can expect flat or reduced property tax rates in the next budget year, but that doesn't necessarily mean their tax bills will be smaller. The Volusia County Council voted this week on property tax rates, called millage rates, that will be used to create the proposed budget for the next fiscal year. Council members said they plan to see if they can reduce the proposed rates and cut other costs to taxpayers before the budget is finalized. The next fiscal year starts Oct. 1, and that's when the new budget will go into effect. The county funds a large portion of its operations through property taxes. The General Fund has the highest millage rate.
"Daytona Beach hopes buying $2M of mostly blighted land will help start a renaissance" via Eileen Zaffiro-Kean of The Daytona Beach News-Journal — For decades, local residents have watched blight and decay metastasize around Daytona's beachside and mainland urban core. Many thousands of dollars and hours have been spent on masterplans and redevelopment plans, and only the downtown riverfront is finally seeing a real renaissance. Within the course of four hours, City Commissioners took a series of votes that maybe someday will be remembered as the spark that ignited the redevelopment desperately needed east of Clyde Morris Boulevard. Commissioners agreed to spend nearly $2 million buying privately owned property in Midtown and on the beachside that's hoped to become the site of a new hotel, restaurant, shops, a movie theater, office space, multifamily housing, and an African American museum.
"Coyotes are on the prowl in downtown Orlando-area neighborhoods" via Ryan Gillespie and Skyler Swisher of the Orlando Sentinel — Residents near downtown Orlando have noticed new neighbors prowling their streets, checking out their yards, and in some cases, leaving bloody evidence of a recent meal. Coyotes, the pointed-eared canine relative of the wolf, have been sighted with regularity in Lake Eola Heights, Colonialtown and other neighborhoods on a near-nightly basis. They trot down brick streets, hide out in city parks and sometimes eye people walking small dogs. Some are fearful of the coyotes and worry they'll snatch beloved pets, but living with wildlife seems to be the new normal. "We're getting some urban critters, and it sounds like it's something we're just going to have to get used to," said Patty Sheehan, the area's City Commissioner.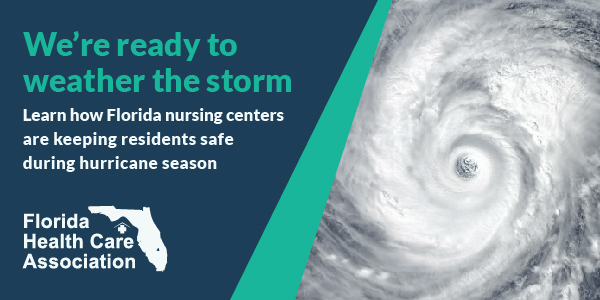 — LOCAL: TB —
"Hillsborough County Commissioners express support for $1.8B Selmon Expressway extension" via Henry Queen of the Tampa Bay Business Journal — Traffic congestion has become so bad southeast of Tampa that elected officials are ready for solutions no matter the cost — as long as the county doesn't pay for it. Hillsborough County Commissioners unanimously agreed on Thursday to ask the Tampa Hillsborough Expressway Authority to conduct community outreach as part of a detailed study on a plan to add elevated toll lanes along U.S. 301 from the end of the Lee Roy Selmon Expressway south toward Big Bend Road. The $1.8 billion price tag could be covered by toll-backed bonds.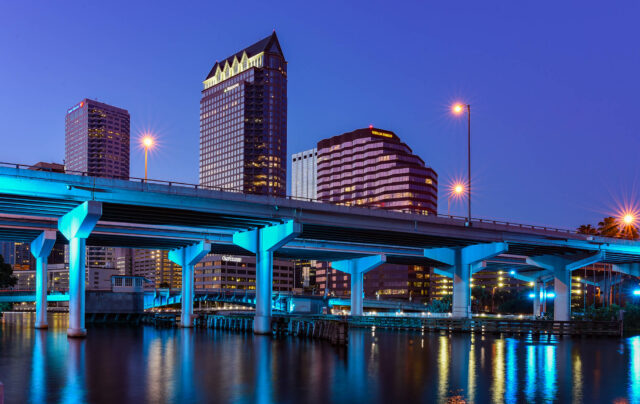 "St. Petersburg apartments sit vacant after high-rise project stalls out" via Rebecca Liebson and Dirk Shadd of the Tampa Bay Times — The fate of a historic apartment complex in downtown St. Petersburg hangs in the balance while the owners decide what to do with the property nearly four years after it was set to be demolished. The property has been cited by St. Petersburg Codes Compliance at least 24 times since 2021. The citations ranged from junk and overgrowth on the property to structural damage. Later this month, a special magistrate will decide whether to place a lien against it.
"Florida's new anti-union law jeopardizes HART federal funding" via Henry Queen of the Tampa Bay Business Journal — A Florida law set to impose restrictions on unions next week could jeopardize local transit agencies' ability to acquire federal grants, according to a Tuesday letter from the U.S. Department of Labor. Senate Bill 256 will, in part, prohibit some unions from having their dues deducted from employers' paychecks. Public employees who are affected must instead pay their union dues themselves. The changes brought on by the law will prevent the Hillsborough Area Regional Transit Authority from complying with both U.S. code and its previously certified union arrangements.
"Jack Harris takes his walk of fame proposal to Tampa City Council" via Aisha Baiocchi of the Tampa Bay Times — Harris, a recently fired longtime morning radio host, presented his proposal for a Tampa Walk of Fame at the City Council workshop on Thursday. Council members wished him good luck. "I just think it would be great for the tourists we have," Harris said in his presentation. "And at the same time, it would be great for the people in Tampa, the local residents." Harris brought longtime friend and business partner Ken Walters, who runs the website tampawalkoffame.com, and his former iHeartRadio colleague Aaron Jacobson, who is promoting the idea on the air.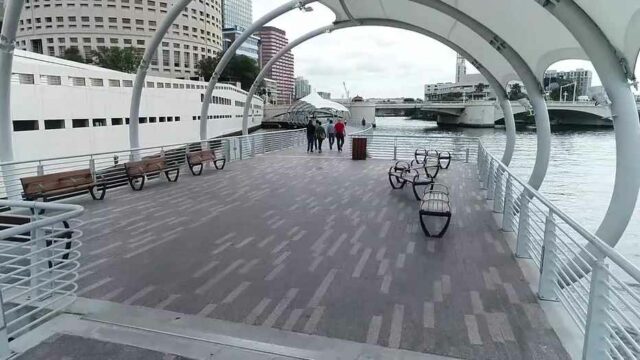 "St. Pete Pride will step up security for parade this year" via Sharon Kennedy Wynne of the Tampa Bay Times — St. Pete Pride has decided to step up the presence of private security in addition to the St. Petersburg Police Department and, for the first time in its 21-year history, will set up concrete barricades along the Sunday street festival to prevent attacks from the outside. "It's a different climate this year," said Byron Green, vice president of Pride's board of directors. "The St. Pete police have been very helpful and are also on alert, but we felt like we needed that extra level." The organization is paying about $125,000 for police and private security protection, he said.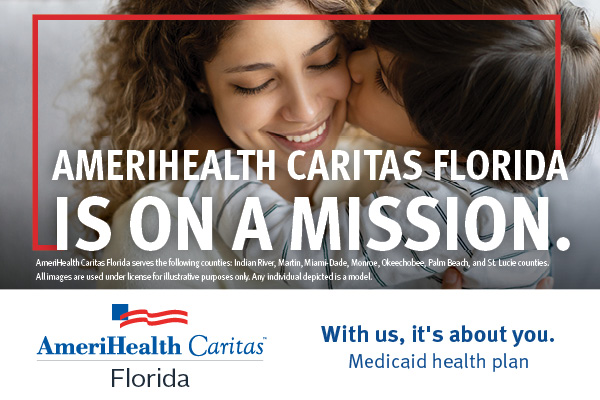 — LOCAL: N. FL —
"'Time for him to step up': Panama City Beach Council promotes Cole Davis to City Attorney" via Nathan Cobb of The Panama City News-Herald — City Council members on Thursday selected Assistant City Attorney Davis to become City Attorney, following the recent resignation of former City Attorney Amy Myers. Davis has worked as an assistant City Attorney since 2017. "Cole has done us a good job, and I think it's time for him to step up," Council member Paul Casto said. "I appreciate everything (he's) done for the city." "We've had an assistant City Attorney for a long time who, to me, does a great job and puts up with all of us, and that's not an easy task, I'm sure," Mayor Mark Sheldon said.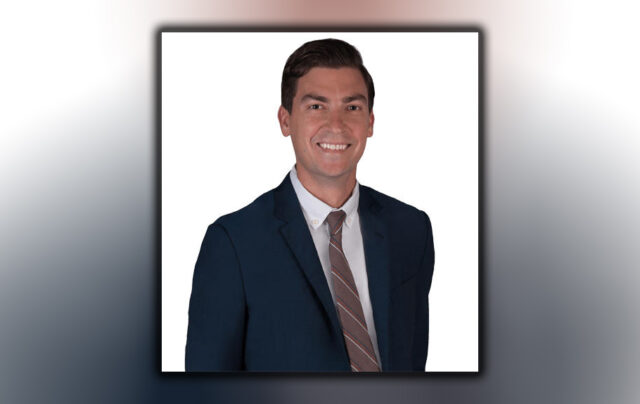 "Boeing completes expansion to Fort Walton Beach facility that repairs landing-gear systems" via Collin Bestor of the Northwest Florida Daily News — Okaloosa County officials and Boeing celebrated the completion of an expansion to the Boeing facility in the Commerce and Technology Park near Hurlbert Field on Wednesday. The new 20,000-square-foot facility will be used to inspect, repair and replace the landing gear systems on Boeing's F/A-18 Super Hornet and E/A-18 Growler programs for the U.S. Navy and other partners around the world.
"Her efforts in Tallahassee led to countless workforce opportunities. Now, Kim Moore is headed west" via TaMaryn Waters of the Tallahassee Democrat — Workforce development and Moore go hand in hand as she's spent her career creating opportunities for others. Moore grew up in Greenville, a rural town an hour east of Tallahassee with less than 800 residents. It wasn't a place where economic development mushroomed. At an early age, she wanted more and learned the importance of making connections. As vice president for workforce development at Tallahassee Community College, where Moore launched her personal academic track and was later inducted into the school's Hall of Fame, she has had her fingerprints on lofty and transformative projects.
"UF Health 'breaks ground' on new east Gainesville care center in unusual fashion" via Nora O'Neill of The Gainesville Sun — Community leaders broke ground Wednesday on a new University of Florida Health Urgent Care Center in possibly the most unorthodox way. No shovels were pressed into the dirt, no hard hats, and no posing for pictures. It wasn't even at the planned east Gainesville location. Gainesville, Alachua County and UF Health officials celebrated the groundbreaking of the highly anticipated 9,000-square-foot urgent care facility early Wednesday morning. The $5.7 million center, which is set to open in mid-2024, will provide much-needed emergency services for a population that has some of the worst health outcomes in the county.
"Center for Maritime Excellence, starring American Magic, all but a formality" via Benjamin Johnson of the Pensacola News Journal — As negotiations continued for the new home of the New York Yacht Club American Magic headquarters in Pensacola, the sailing team moved one crucial step closer to finally calling the city home after Florida's Triumph Gulf Coast board approved the $8.5 million grant's terms sheet Thursday. The Triumph Gulf Coast board voted 6-0 back in May to give initial approval to Pensacola's grant for $8.5 million to build a Center for Maritime Excellence at the Port of Pensacola, but the city and Triumph Board had to negotiate the details of the grant's terms before moving to the final step of approval.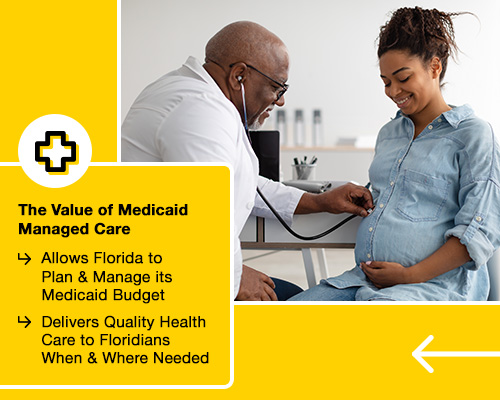 — LOCAL: SW. FL —
"New College of Florida trustee saw an influx of cash to his foundation, according to a new report" via Cathy Carter of WUSF — New reporting from the news organization The Intercept, follows money coming into the foundation of right-wing education activist Christopher Rufo. Rufo was appointed by DeSantis to serve on the New College of Florida Board of Trustees. He's also worked closely with the Governor on education policy in Florida. WUSF's Cathy Carter recently spoke with reporter Daniel Boguslaw about how the infusion of cash is helping stoke culture wars in Florida and the nation.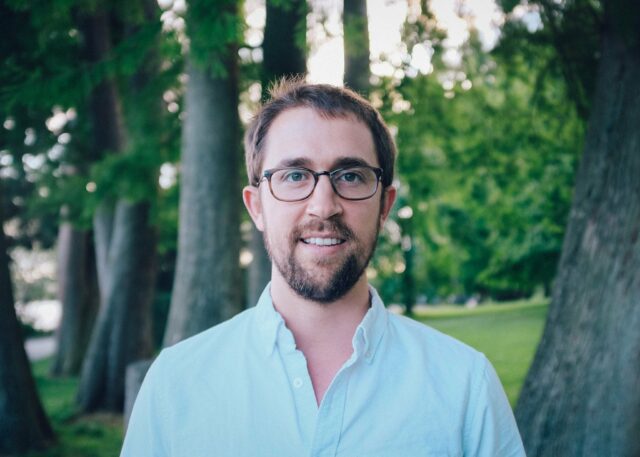 "Aysegul Timur confirmed unanimously by Florida Board of Governors as FGCU's next President" via Nikki Ross of the Fort Myers News-Press — Florida's Board of Governors unanimously confirmed Timur as Florida Gulf Coast University's next President, making her the first woman to hold the position. "I am just so excited and honored to be here," Timur said at the meeting. Timur was selected by the university's board of trustees in a 7-6 vote on May 4. She will begin on July 1. She will earn $500,000 annually with her three-year contract that was unanimously approved by the trustees on June 14 and approved by the Board of Governors. Timur's contract would allow for an annual incentive bonus of up to $100,000.
"Ringling College announces selection of Tiffany Holmes as VP for academic affairs" via Steven Walker of the Sarasota Herald-Tribune — Ringling College of Art and Design appointed Holmes as its next vice president for academic affairs, the private Sarasota art college announced. Holmes was the interim provost at Maryland Institute College of Art in Baltimore and the vice provost for undergraduate studies before that. Before working as a provost, she was a faculty member, department Chair and dean at the School of the Art Institute of Chicago for 18 years. She holds a bachelor's degree in art history from Williams College, a master's in studio art and another master's in imaging and digital art. She also holds a doctorate in creative visualization from the University of Plymouth, according to the college.
"Punta Gorda's new City Clerk may get $24,294 pay raise" via Elaine Allen-Emrich of the Punta Gorda Sun — Within minutes of the announcement of longtime City Clerk Karen Smith's retirement, Punta Gorda City Council members voted to give the job to the Deputy City Clerk — along with a $24,294.40 annual pay increase. Smith, a 20-year city employee, began as the recording secretary and later worked in the business and tax collections office. She has been the City Clerk for 10 years. Her salary is $102,044. The Council didn't discuss a salary or benefits package for the City Clerk position. Instead, members directed Punta Gorda City Manager Greg Murray to offer the job to Sara Welch, the Deputy Clerk. The range for the City Clerk position is $91,644-$146,619.
"Take a look at the new $15M park coming to Parrish. An aquatic center is next" via Ryan Callihan of the Bradenton Herald — A new park is coming to the Parrish area, with several amenities meant to provide the recreational and community gathering space that residents have been seeking for years. The Manatee Board of County Commissioners recently approved $15.4 million for Parrish Community Park, which will be built on Fort Hamer Road, near Parrish Community High School. It is part of a larger plan for a town center, which will feature a new State College of Florida campus, Parrish Community High School and an aquatic center. The park is packed with features to make the most of the 11.5-acre space. Architectural renderings show off a wooden boardwalk, a splash pad area, various playgrounds and a performance pavilion.
"American Contract Systems: What we know about Fort Myers plant, emissions EPA is warning about" via Kim Luciani of the Fort Myers News-Press — The Environmental Protection Agency (EPA) is warning Fort Myers residents about a local plant's ethylene oxide emissions. The EPA said it has determined that residents living near the American Contract Systems plant on Adelmo Lane may be at an increased lifetime risk of cancer due to the plant's high levels of ethylene oxide releases and the risk gradually increases as you get closer to the plant. While the EPA has been regulating ethylene oxide emissions for 30 years, scientific information gathered in 2016 showed it to be more toxic than previously believed.
"Sarasota man caught a waterspout on video off Siesta Key" via Earle Kimel of the Sarasota Herald-Tribune — Len Besterman, a social media content creator with Sarasota Experience, was driving north on Siesta Key, with plans to go to St. Armands Key when he saw black clouds coming in, and figured his next stop would be rained out. He checked an online weather radar app and thought, "I bet you we get some spin somewhere." Besterman decided to stop at Nora Patterson Bay Island Park and that's when he looked south over Roberts Bay near Edwards Islands Park and saw the waterspout start to form. He started filming; it took between three and four minutes for the waterspout to fully form.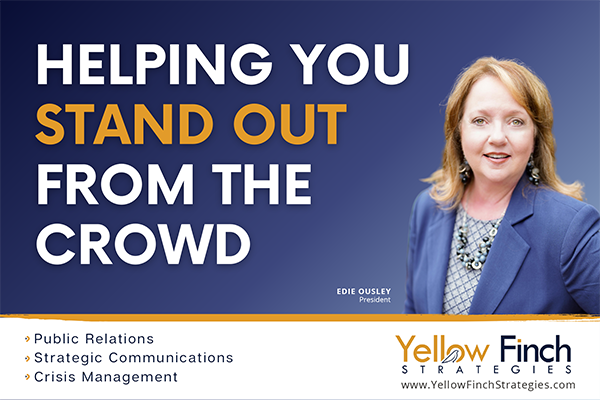 — TOP OPINION —
"The importance of hope in the pro-life movement" via David French of The New York Times — Who is the most pro-life President in modern American history?
Many of Trump's defenders say that it's him. The proof, they say, is the Supreme Court's opinion in Dobbs v. Jackson Women's Health Organization, which was issued one year ago this week. Trump nominated three of the six justices who voted to uphold Mississippi's 15-week abortion ban, and three of the five who voted to overturn Roe v. Wade.
So, it has to be Trump, right?
But if we change the metric from abortion law to actual, legal abortions, the picture is considerably different, and begins to challenge our assumptions about what it means to build a true pro-life culture in the United States. If the most important metric in determining a President's pro-life credentials is the prevalence of abortions performed in the United States during his term, then the title of the most pro-life President in modern American history belongs, remarkably, to Barack Obama. It's not close.
No President saw sharper decreases in the abortion rate and ratio from the first to the last year of his presidency than Obama. Yet that long trajectory toward lower abortion rates and ratios changed during Trump's single term.
To cite these numbers is to raise the logical next question: Why?
The decision to bring a child into the world is one of mankind's most hopeful acts, part of a seamless garment of hope and love that begins with a mother and a father and the raising of kids into whom they pour their hearts — with the goal that those kids' lives are better, more full and, yes, even more hopeful than their own.
Tear the threads of that garment at any point, and hope starts to fail. Destroy people's hope, and you can destroy their expectations of life, not to mention their desire to bring new life into the world.
And make no mistake: America is facing a hope crisis.
— OPINIONS —
"DeSantis pushes racist tropes in latest comments about basketball and baseball players" via Mike Freeman of USA Today — DeSantis did an interview with the Christian Broadcasting Network and one of the topics was baseball. "Whereas I kind of viewed basketball as like these guys are just freaks of nature. They're just incredible athletes. In baseball, you know, you have some guys that might not necessarily be the best athletes, but maybe they've got you know that slider that nobody can hit, or they have the skills that allow them to compete at the highest level." DeSantis is playing on an old stereotype of the Black athlete as the physical freak, who doesn't work hard, and the white one in baseball as the steady, hard worker who gets ahead despite not having that athleticism. And also, apparently forms democracies. This is why I say DeSantis is knowingly misleading.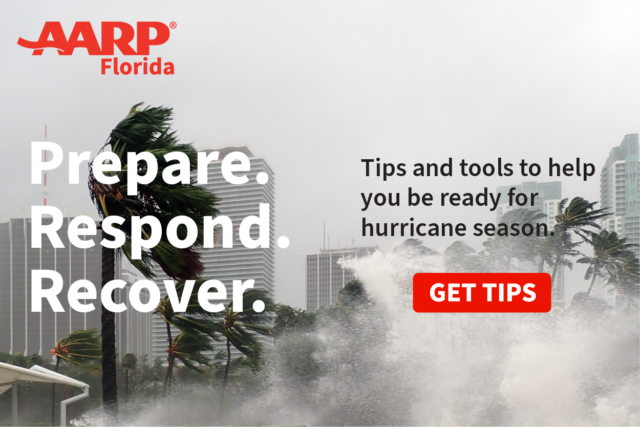 — INSTAGRAM OF THE DAY —
— WEEKEND TV —
ABC Action News Full Circle with Paul LaGrone on Channel 10 WFTS: Political strategist Anthony Pedicini; Thomas Swalla, CEO of Dotmatics; and ABC Action News reporter Michael Paluska.
Facing South Florida with Jim DeFede on CBS 4 in Miami: The Sunday show provides viewers with an in-depth look at politics in South Florida and other issues affecting the region.
In Focus with Allison Walker on Bay News 9/CF 13: A discussion on the methods, treatments, and resources being used to help mitigate PTSD symptoms. Joining Allison are Congressman Greg Steube; Dr. Deborah Beidel, Director, UCF Restores; and Gregg Laskoski, Communications Director, K9 Partners for Patriots.
Political Connections on Bay News 9 in Tampa/St. Pete: A look at the U.S. House of Representatives historic vote to censure Democratic congressman Adam Schiff; and a look at the Republican Party of Florida, which now has a 500,000-voter registration edge over the Democratic Party of Florida.
Political Connections on CF 13 in Orlando: Rep. Rita Harris will discuss the results from Florida's annual 60-day Legislative Session, including the six-week abortion ban, school choice, and affordable housing.
The Usual Suspects on WCTV-Tallahassee/Thomasville (CBS) and WJHG-Panama City (NBC): Gary Yordon and Jay Revell of Revell Media.
This Week in Jacksonville with Kent Justice on Channel 4 WJXT: Jacksonville Mayor Lenny Curry and City Council President Terrance Freeman.
— ALOE —
"Why everything is the worst when July 4 is on a Tuesday" via Christopher Spata of the Tampa Bay Times — Welcome back to the midweek Fourth of July holiday. This year it's on a Tuesday, but settle in. Next year is a Thursday. Independence Day returns to a sweet, merciful Friday in 2025. Want a long weekend for Independence Day before then? For those who work Monday to Friday, it's going to require burning a coveted vacation day or two or planning that full vacation on this busiest — and most expensive — of Summer travel weeks. For some, the best option is to suck it up and work a weird Monday, sandwiched between days off. But when do you celebrate? Party too hard on Tuesday and you might return to work Wednesday sunburned, hungover, or still suffering the gastrointestinal side effects of that hot dog-eating contest.
"UCF announces $10 million pledge from AdventHealth, Orlando Health for new nursing college facility" via Silas Morgan of the Orlando Sentinel — The University of Central Florida announced on Thursday that AdventHealth and Orlando Health are contributing a combined $10 million to help construct a new $70 million building for UCF's College of Nursing in Lake Nona in order to address Florida's nursing shortage. The $10 million contribution is the latest development in UCF's long-standing partnerships with the two health care organizations, which are the first members of UCF's new Pegasus Partners program. The program allows member organizations to engage with UCF in ways that include talent development and recruitment, shared research projects, joint ventures and collaborations and strategic philanthropy.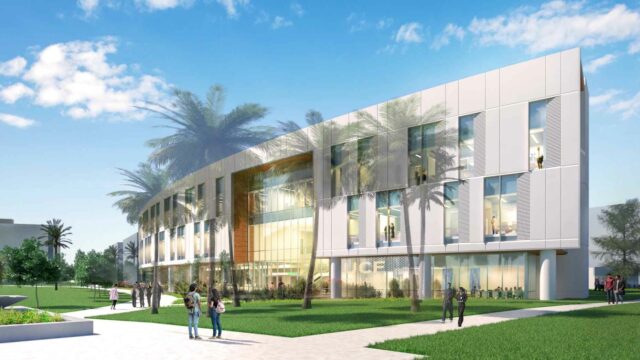 "What does Tampa Bay smell like? Pirates and cigars, apparently." via Paul Guzzo of the Tampa Bay Times — The Tampa Bay area has a bevy of aromas, good and bad. Ybor City's Seventh Avenue boasts the scents of cigars and coffee and Pinellas County's beaches smell of salt water. Locals likely recognize the stench of the red tide a mile away, sometimes literally, or the damp odor that warns of a coming Summer storm. But now, Tampa Bay has an official signature scent. It's called Tampa Bay Sunrise and Visit Tampa Bay believes that the fragrance can further promote area tourism.
"The last AI boom didn't kill jobs. Feel better?" via Wired — If ChatGPT and generative AI live up to even a tenth of the hype surrounding them, wide-scale job losses might seem inevitable. But new economic data shows that the last big leap in AI did not coincide with a reduction of jobs in affected industries — despite widespread fears of rapid replacement at the time. Economists looked at the job market across several European countries between 2011 and 2019. That's the period during which the AI technique of deep learning emerged as a powerful way to automate tasks like transcribing speech, analyzing images, and making algorithmic recommendations for social feeds and e-commerce sites. Back then, deep learning was widely expected to have a broad and swift impact on employment.
"Bud Light seeks comeback from controversy with new campaign" via Diana Bravo of Bloomberg — Bud Light's Summer ad campaign highlights backyard barbecues and entertainment, the brand's latest effort to recapture fans lost during the controversy over marketing that featured a transgender influencer. "What I've heard over the past few weeks is that people want us to get back to what we do best: being the beer of easy enjoyment," Todd Allen, Bud Light's marketing vice president, said in a statement. "This new work is really about reaffirming the role that Bud Light plays for our drinkers."
— HAPPY BIRTHDAY —
Happy birthday to former Rep. Joy Goff-Marcil, Matt Killen of SEIU, Danielle McGill, and Kate Wallace.
___
Sunburn is authored and assembled by Peter Schorsch, Phil Ammann, Daniel Dean, Ryan Nicol, Jacob Ogles, and Drew Wilson.
Post Views: 0