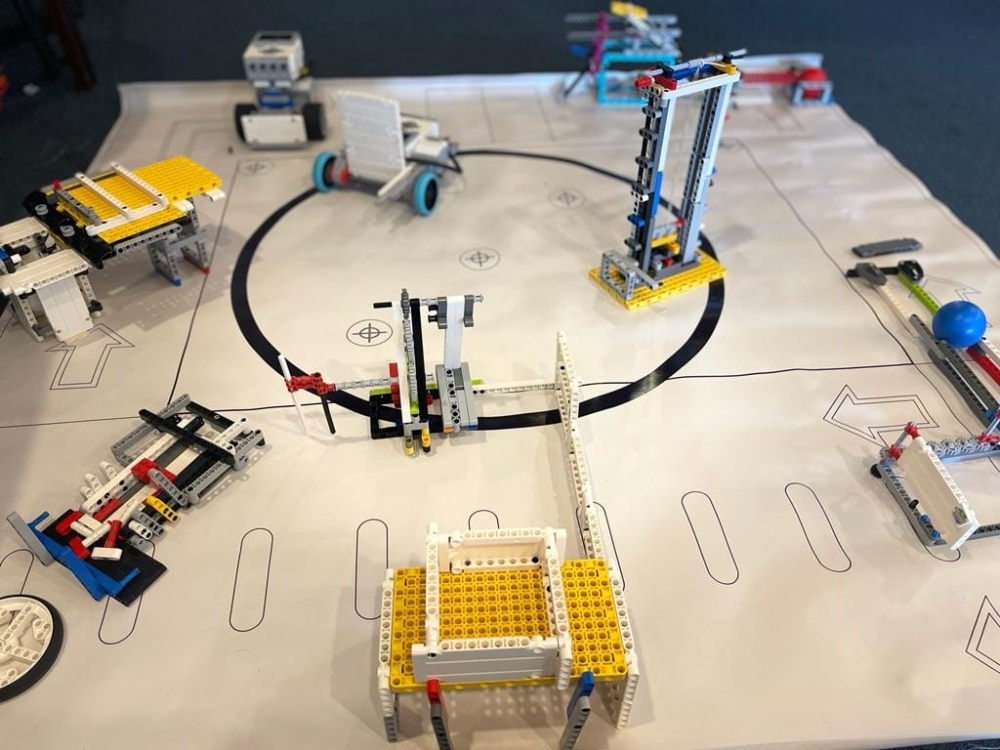 Parents looking for camps for their children have a variety of options to choose from in the Bellaire, Houston and West University area. This list is not exhaustive.
A+=academics
ART=Art
DAY=Day
SP=Sports
">
Bellaire
1. IDEA Lab Kids STEAM-powered week-long camps equip participants with skills in science, engineering, art, robotics, 3D printing, coding, programming and filmmaking. All camps use curriculum that enables campers to learn through curious hands-on activities in math, science, and critical thinking.
Age: 5-12
Dates: 5 June – end of August
Cost: Half or full day camps range from $200-$400
A+, DAY
IDEA Lab Kids, 5410 Bellaire Blvd., Ste. Ah, Bellaire
832-993-1213
www.idealabkids.com
2. Main Street Theatre Several camp options are offered this summer at Main Street Theatre, including in-person one- and two-week sessions at various skill and age levels. Students can create an original play, help produce their own costumes and props, and sharpen their skills in voice, body and imagination. Camps vary by location, but include options for Rice Village, Bellaire, and Midtown.
Age: age 4 – upper secondary school
Dates: June 12-Aug. 18, no class on July 4
Cost: $75-$525
ART, DAY
Main Street Theater Rice Village, 2540 Times Blvd., Houston
713-524-7998
www.mainstreettheater.com/summer-camps
3. Summer Science Camp Campers immerse themselves in science and nature-related topics through themed day camps designed with hands-on investigations, active games and inventive crafts, among other activities.
Age: 5-10
Dates: 5 June-Aug. 18
Cost: $295-$375 per week
DAY
Nature Discovery Center, 7112 Newcastle St., Bellaire
713-667-6550
www.naturediscoverycenter.org/programs
Houston
4. Camp Funtasy Space City fencing school in Bellaire holds week-long summer sessions to provide an introduction to the basics and history of the sport, training drills and games. Classes for more advanced skill levels are also offered, including tournament fencing.
Age: 6 and older
Dates: 5 June-Aug. 18
Cost: $450 per week
DAY, SP
Space City Fencing, 4007 Bellaire Blvd., Ste. EE, Houston
832-778-8745
www.spacecityfencing.com
5. Crossing borders Two bilingual summer camps teach children a second language with fun and practical activities. Languages ​​offered include Spanish, English, Mandarin and French.
Age: 4-6
Dates: spring break camp March 13-17, summer camp June 5-Aug. 11 (no camp on July 4)
Cost: Call for price
A+, DAY
Crossing Borders International Preschool, 2353 Rice Blvd., Houston
281-465-0899
www.crossingborderspreschool.com/programs/camps
6. Houston Museum of Natural Science The week-long, in-person day camps offer a variety of science-based topics with hands-on learning with distinguished educators, exhibit visits and activities to inspire the next generation of engineers and scientists. Virtual camp takes place on Zoom and involves one hour of educational engagement each day for a week, live interaction with a museum educator and moderator, and self-directed learning opportunities. The camp is supplemented with supplies that can be picked up at the museum or delivered in the post.
Age: 6-12
Dates: 30 May-Aug. 11 (in person), June 5 – July 28 (virtual)
Cost: $90-$770
A+, DAY
Houston Museum of Natural Science, 5555 Hermann Park Drive, Houston
713-639-4659
www.hmns.org/summercamp
7. J Camp The Evelyn Rubenstein Jewish Community Center offers camps for children in grades 3 through 10, each with age-appropriate activities. Camp types range from sports to dance to horseback riding. A separate camp is available for counselors in training.
Age: pre-K grade 10
Dates: 5 June-Aug. 18
Cost: $245-$1,875 depending on length of camp
ART, DAY, SP
Evelyn Rubenstein Jewish Community Center, 5601 S. Braeswood Blvd., Houston
713-729-3200
www.erjcchouston.org
8. Kids Robotics Academy This robotics and STEM-focused weekly camp has four skill levels that teach concepts and skills in building simple to complex robots, with weekly sessions offering age-appropriate instruction.
Age: 3-12
Dates: spring camp 13-17 March, summer camp 29 May-Aug. 18
Cost: $450 per week for half-day camps; Full-day camps cost $599
A+, DAY
Kids Robotic Academy, 4007 Bellaire Blvd., Ste. KK, Houston
713-454-7004
www.kidsroboticacademy.com
9. Westbury Christian School Summer camps have tracks in STEM, sports and art. Campers have daily Bible study, track activities, and field trips to end each track. On Fridays, campers play in splash zones with giant foam bubbles and rubber boats.
Age: age 3 – grade 4
Dates: 30 May-28 July
Cost: $750 for three weeks of track
ART, DAY
Westbury Christian School, 10420 Hillcroft St., Houston
713-551-8100
www.westburychristian.org/summer-camps
10. YMCA Discovery Camp The YMCA day camp experience offers games, sports, swimming, arts and crafts, educational activities and other activities over the course of a week. All participants must have a $25 YMCA Impact membership prior to registering for camp.
Age: 6-7
Dates: 5 June-Aug. 11
Cost: $180 per week
A+, ART, DAY, SP
Weekley Family YMCA 7101 Stella Link Blvd., Houston
713-664-9622
www.ymcahouston.org
11. Zoofari Camp Zoofari is an immersive weekly experience with activities tailored to the age of the camper. Campers explore the Houston Zoo, visit with staff only, and make new animal friends while learning about wildlife and how to protect them in the wild.
Age: 6-12
Dates: 5 June-Aug. 4
Cost: starting at $375 per week; children ages 10-12 $500-$1000 per week
A+, DAY
Houston Zoo, 6200 Hermann Park Drive, Houston
713-533-6739
www.houstonzoo.org/camp
West University Place
12. Building Brains The weekly summer camp hosted by the city of West University Place uses Lego and K'nex STEM education kits to build math and science. Students will build simple machines and build fine motor skills, problem solving and confidence using an engineering blueprint. Campers are encouraged to bring snacks and drinks.
Age: 3-12
Dates: 30 May-Aug. 4 (3-5 years), 5 June-Aug. 18 (ages 6–12)
Cost: $280-$380
A+, DAY
Scout House, 6108 Edloe St., Houston
713-662-7420
www.westutx.gov