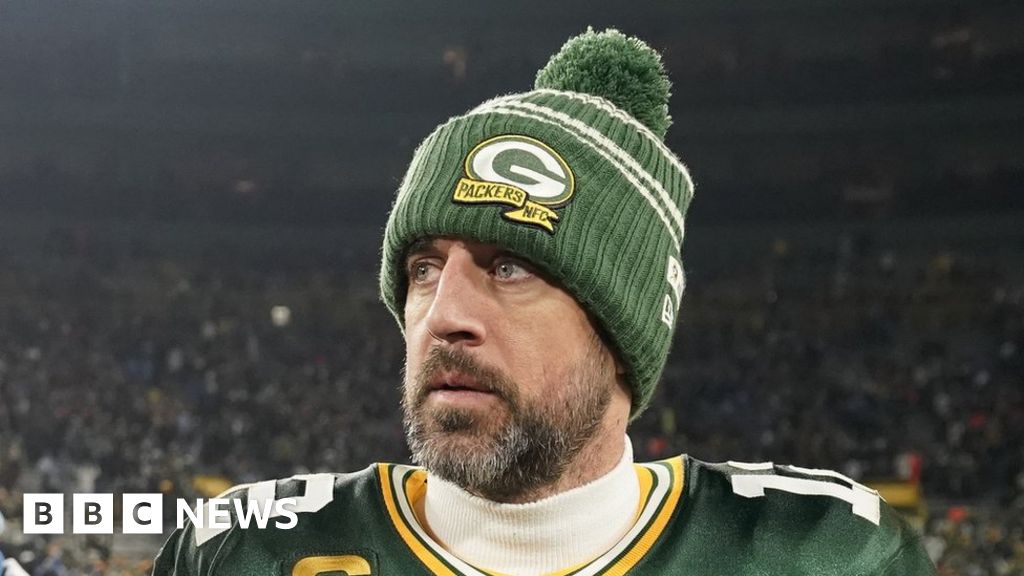 Some athletes use downtime for beach vacations or training sessions.
Star quarterback Aaron Rodgers took a different approach, emerging this week from four days in a small underground room devoid of natural light.
The owner of Sky Cave Retreats told US sports network ESPN that Rodgers had been staying in a 300sq ft (28sq m) space – slightly smaller than an average American hotel room.
It has a queen-size bed, a bathroom and a meditation mat on the floor.
While there's no sunlight, owner Scott Berman told the network the room is equipped with turn-on lights, along with a queen-size bed, bathroom and meditation mat. Guests are free to come and go and wander the surrounding forests of Southern Oregon.
Mr. Berman says he checks on guests once a day and that the dark rooms of his retreat are booked solid for the next 18 months.
Such retreats are listed online for $1,400 (£1,160) a week.
There has been speculation that the 39-year-old Rodgers, who played 18 seasons with the Packers and won a Super Bowl, will retire or be traded to another team.
He has not confirmed whether he will continue playing, but before entering the retreat he explained his reasoning on a podcast.
"I think we could all use a dose of turning off our phones once in a while and disconnecting from society," he told The Pat McAfee Show.
"It's an opportunity to do some self-reflection in some isolation, and after that I feel like I'll be much closer to the final, final decision," he said. "I've had a number of friends who have done it, and they had profound experiences."
The quarterback has a reputation for unconventional, sometimes controversial, views on health and wellness.
In 2020, he went to Peru after the NFL season to take the psychedelic plant ayahuasca.
He was the most prominent American football player to refuse a Covid-19 vaccine, at one point saying he had been "immunized" against the disease. He later said he had taken a weakened form of the virus by mouth but was allergic to an ingredient in some Covid vaccines.
In one interview, he blamed a "vigilante mob" and "cancellation culture" for creating the controversy surrounding his vaccination status.
In a 2017 interview, he said he supports civil liberties, human rights and addressing climate change, and he has defended NFL players who knelt as a protest against racial injustice.
On the field, Rodgers was named the league's most valuable player in 2020 and 2021, but had a relatively disappointing year in 2022, when the Packers failed to make the NFL playoffs.