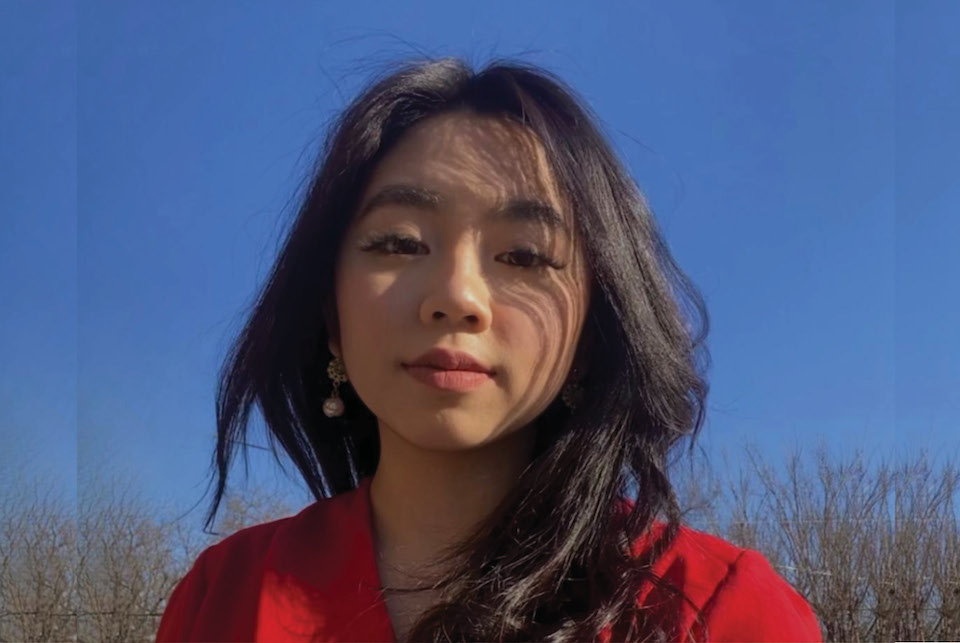 Martin High School senior Vivian Nguyen has been named a candidate for the US Presidential Scholars Program.
Nguyen is one of more than 5,000 candidates for the program selected from the more than 3.6 million students expected to graduate from high school this year.
"We are so proud of Vivian and all she has accomplished," said Marlene Roddy, principal of Martin High School. "She is a member of our STEM Academy and has been a key player at our leadership conference this year. She is a creative innovator and leader and just an amazing young woman. We have no doubt her future is bright."
Inclusion in the US Presidential Scholars Program is one of the highest honors awarded to high school seniors. Scholars are selected based on superior academic and artistic achievements, leadership skills, strong character and involvement in community and school activities.
Nguyen is the student body president and an advanced research intern in image biometrics at MIT. She was admitted to the Stanford class of 2027 and plans to major in bioengineering. In addition, she was recently selected as one of the 250 finalists for the Coca-Cola Scholarship out of 91,000 applicants across the country.
Outside of school, Nguyen runs a clothing business and founded a mentoring program for girls to advocate for female entrepreneurship and girl empowerment. She was named one of "Six Teens Making the World a Better Place" by FORBES Magazine in 2022 and filmed a television segment for ABC News: Good Morning Texas.
The US Presidential Scholars Program was established in 1964 by Executive Order of the President to recognize some of our nation's most distinguished graduating seniors for their achievements in many areas: academic success, leadership and service to school and community. It was expanded in 1979 to recognize students who demonstrated exceptional scholarship and talent in the visual, creative and performing arts. In 2015, the program was expanded once again to recognize students who demonstrate ability and achievement in career and technical fields.
Each year, up to 161 U.S. Presidential Scholars are selected from that year's senior class, representing excellence in education and the promise of greatness in America's youth. A distinguished panel of educators will review these submissions and select approximately 600 semi-finalists in early April. The Commission on Presidential Scholars, a group of up to 32 eminent citizens appointed by the president, will select the finalists, and the U.S. Department of Education will announce the scholars in May.