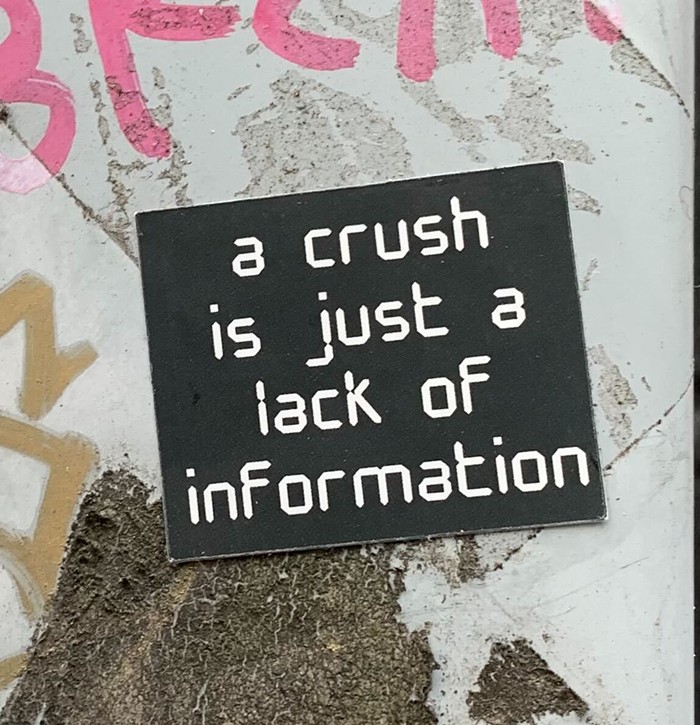 Thanks for reading over the years, everyone. This is the last of these I'm doing on Slog, it's been an absolute honor to be a sticker champion. Keep looking them up, I'll always be on the lookout. And if you see a sticker you think I'd like, don't hesitate to send a photo my way!
It really is that simple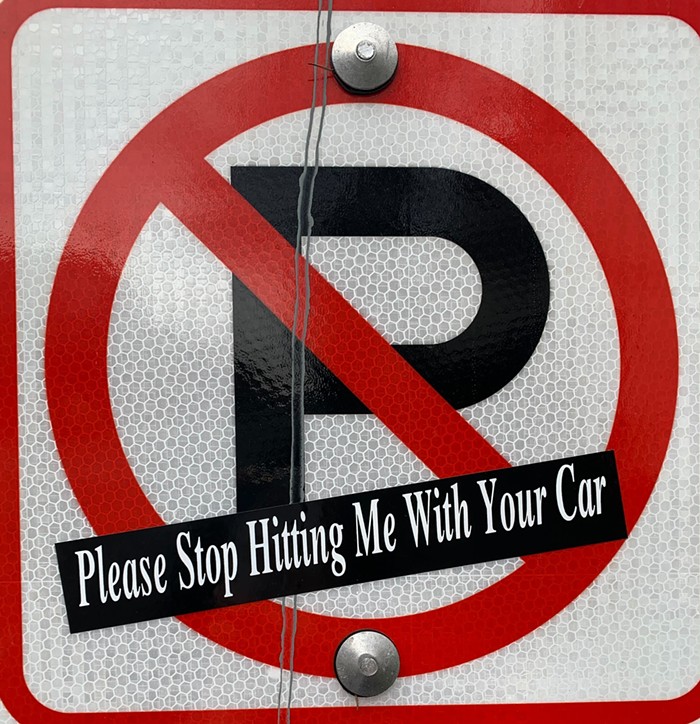 The amount of close calls I've had on this street. We should close it between East John and East Madison to make it pedestrian only and put up a bunch of gardens. Yes, I'm leaving The stranger to run for District 3 city council, and this is part of my platform, you heard it here first.
---
We are gender inclusive here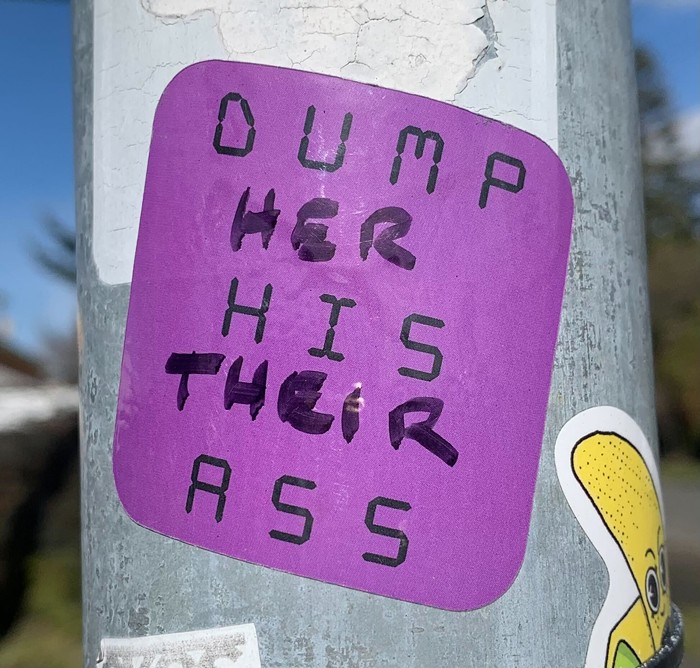 Never ask me for dating advice because this is what I will always tell you. Thanks, Chunky Brewster!
---
This made me realize that IDK How to spell "Raccoon" LOL
I'm not quite on the "loving raccoons" bandwagon, but definitely on the "hating fascism" bandwagon.
---
Lots of traffic themed stickers today
I swear, the drivers on Capitol Hill are on another level of being absolutely terrible. Whether you're on a bike or on foot, these drivers don't care!!!! They go too slow or too fast, aren't paying attention and round corners like they're being chased by the police. RELAX!!
---
Forget Cordyceps, what about strawberries?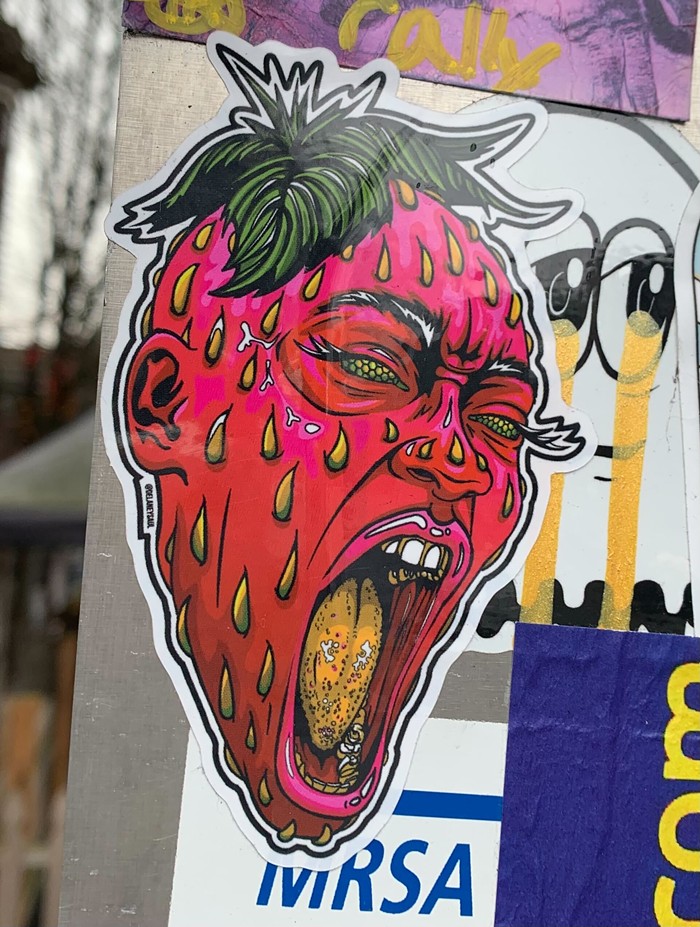 Maybe it would be nice to be bitten by one of these things. Thanks, Delaney Saul.
---
Stickers posted are not recommendations
I guess where do we go from there?
---
I usually try not to post two stickers by the same artist, but this is the last one, so all the rules don't matter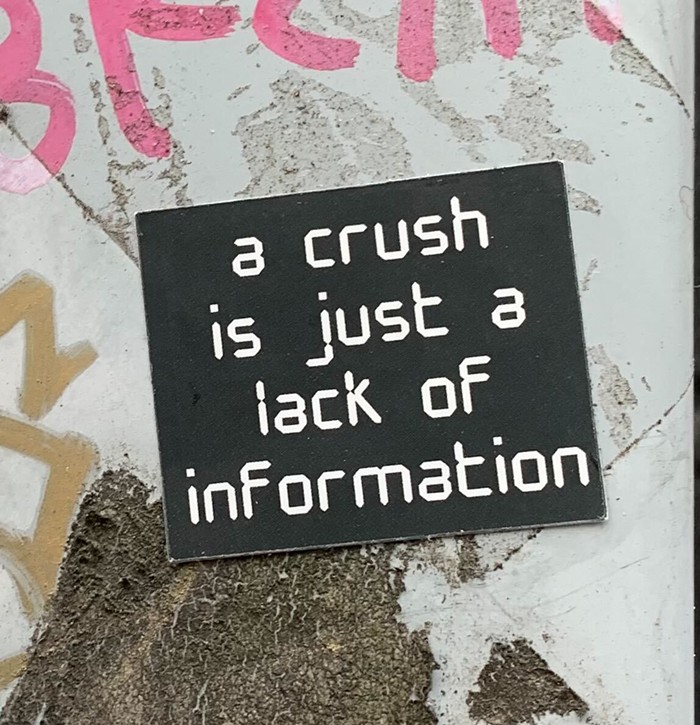 Thanks again, Chunky Brewster. This is also my attitude today on my last day of work (FWIW, I would be a great host for Whose line is that anyway?):
---
Life sucks… but sometimes – often – it's beautiful
Endings are beginnings! One door closes and another opens! You see one good sticker and then another! It's cloudy until it's not! Success is a big part of life, but so is love and learning and seeing something funny hit a stop sign. If you need me, you know where to find me.
As always, forever yours, Jas Keimig.