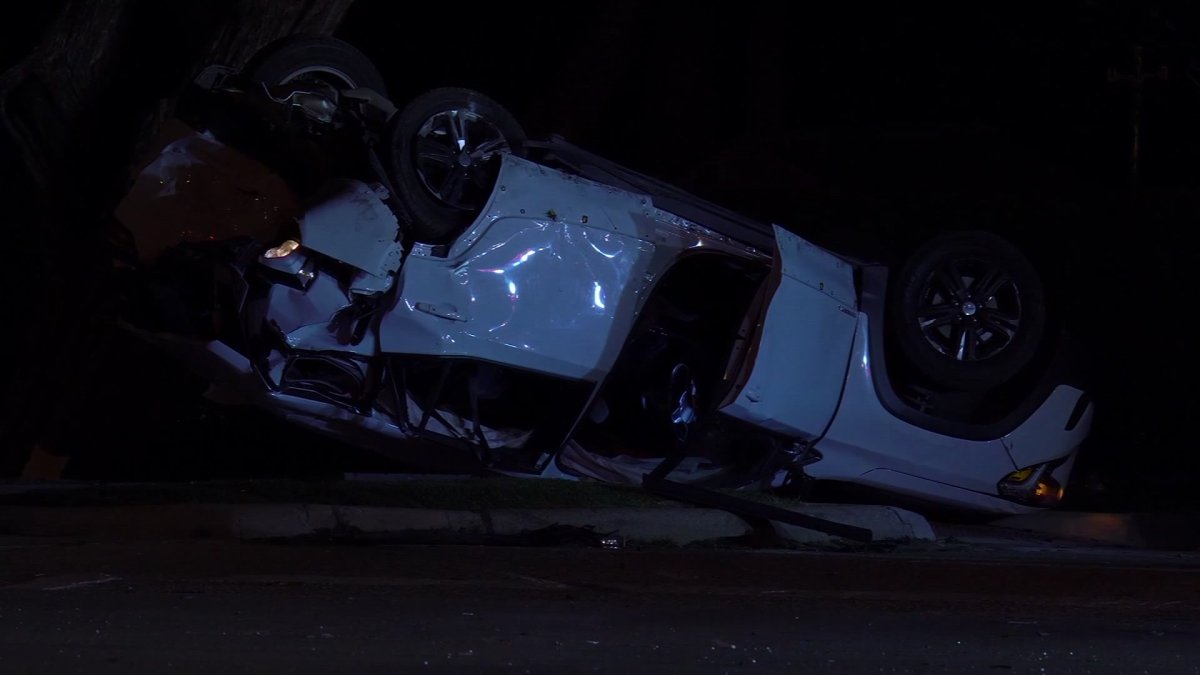 A serious weekend crash in East Dallas has renewed neighbors' calls for safer streets.
Dallas police were called to a serious accident along Garland Road at Lakeland Drive around 8:30 p.m. Saturday.
According to a probable cause affidavit filed by Dallas police, 22-year-old Arianna Alvarez was driving drunk and speeding when she crashed into the back of a GMC SUV that was stopped at the light on Garland Road.
The force of the crash caused the GMC Terrain to roll and flip upside down.
Four people inside the GMC Terrain were taken to hospital, including two women with serious injuries.
Alvarez was also taken to hospital in critical condition. She faces two counts of drug abuse with grievous bodily harm.
Natalie Montgomery lives nearby and has petitioned the city for changes along Garland Road and nearby Ferguson Road after several fatal wrecks.
Neighbors have long complained that people drive too fast – some are in a hurry and others are street racing.
"It's become such a speedway that at night we can hear the racing for hours, and it's become a normal thing," Montgomery said.
Garland Road runs through East Dallas, but it is also State Highway 78 and falls under Texas Department of Transportation oversight.
"When this road was built, it was built as a freeway between Dallas and Garland, and it still has six lanes. It doesn't make sense, said Dallas City Councilwoman Paula Blackmon. "The speeds are crazy, and we have to work on traffic calming measures."
Blackmon said state oversight limits engineering changes the city can make to Garland Road, but she remains hopeful the city and state can find solutions.
The area has become increasingly concerned with attracting pedestrians to White Rock Lake and to the many small businesses that have opened in recent years.
A city spokesperson said the transportation department is working on community concerns over Garland Road between I-635 and I-30, adding that the city will work with TxDOT and the North Central Texas Council of Governments to study a portion of Garland Road from Garland/Gaston /Grand junction to I-30.
The city also said there are improved traffic signals from N. Buckner Blvd to Northwest Highway and plans to add a new traffic signal at the intersection of Emerald Isle Drive and Garland Road.
Montgomery said she will continue to speak out.
"If we don't act, we're going to continue to have fatalities," Montgomery said.
Blackmon said a corridor study of nearby Ferguson Road is nearly complete, and engineers will present ideas to the community about ways to make it safer later this spring.