Disney and Pixar's most recent animated venture, Elemental, hit theaters earlier this month, which means the countdown has officially begun until the studios' next project. In 2024, audiences will traverse the stars in Elio. The film follows its title character, a young boy who unwittingly gains a role he never expected. Already, it has a similar feeling to Disney and Pixar's Lightyear, if only because it also ventured into the farthest reaches of the universe. From what we know so far about Elio, though, it will continue Pixar's trend of bringing unique and imaginative stories to the table. And, of course, audiences may expect themes that hit home even in the science-fiction setting of the movie.
As we while away the months until Elio's release, we've compiled a guide to everything we know so far about the movie, including its cast, plot, release date, trailer, and more.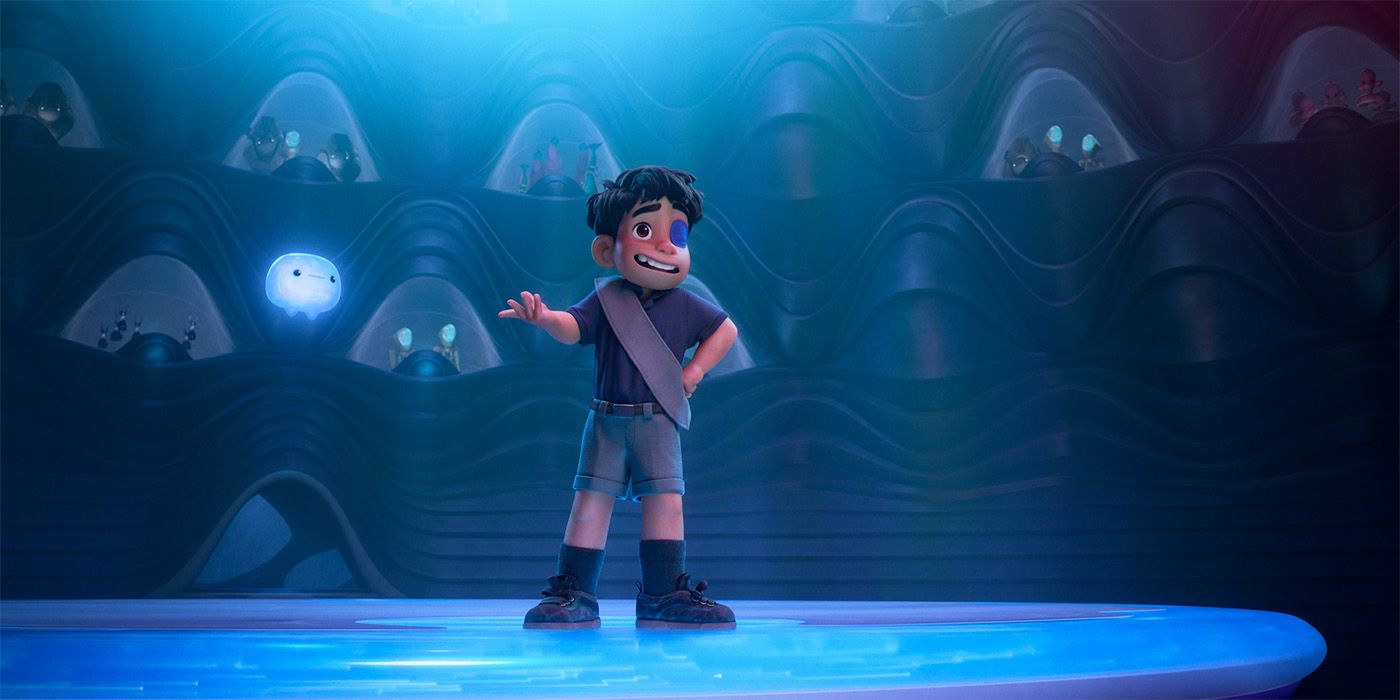 RELATED: The 15 Best Pixar Movies of All Time, Ranked According to IMDb
When and Where Is Elio Releasing?
Elio is currently slated to release next year on March 1, 2024. It will first release exclusively in theaters before eventually shifting to digital, physical, and Disney+ streaming options.
What's the Plot of Elio About?
Elio follows its title character, an 11-year-old boy who becomes an unwitting ambassador for Earth. Elio is an underdog and a child with quite the imagination on him. But even with his mind, he couldn't have imagined what follows. After a strange extra-terrestrial message arrives on Earth, Elio is beamed up to an interplanetary organization known as the Communiverse, where beings from all across the universe gather. So, when Elio, an Earthling, accidentally crashes their meeting, the Communiverse assumes he is there to represent Earth, placing a hefty responsibility on young Elio's shoulders. Nevertheless, Elio eventually accepts his new position, now having to bond with different aliens, undergo a series of trials, and "somehow discover who he is truly meant to be."
Watch the First Elio Trailer
There may still be nine months until Elio's release, but Pixar already debuted the first trailer on June 13, 2023. It kicks off with an immediate sci-fi vibe, from the music to the wide shots of space, topped off with a narrator stating that the "universe calls back." Throughout the voiceover, we also see an Air Force base, where Elio's mother is puzzled by demands flashing across computer screens to deliver Earth's leader. Cue Elio calling her and being the catalyst for why the Communiverse decides to summon him specifically — a prime example of "wrong place, wrong time." The tone shifts heading into the second half of the trailer, becoming one of wonder as Elio arrives in a strange new world. Upon arriving at the Communiverse meeting, Elio denies his role as Earth's ambassador, but… that doesn't go over well. So, he quickly changes his tune and also learns that Earth is apparently on trial. For what? He doesn't know yet. But it's only a matter of time until he finds out.
Who's Making Elio?
Elio comes from screenwriter and director Adrian Molina, who first made audiences bawl their eyes out with 2017's Coco. Molina co-wrote the Coco screenplay alongside Matthew Aldrich, and co-directed with Lee Unkrich. While Molina previously has directing experience, Elio will be his solo directorial debut. Molina is also credited as additional crew for other Disney and Pixar endeavors including Lightyear, Luca, Toy Story 4, and Monsters University. Elio is produced by another Coco alum, Mary Alice Drumm. Drumm has served in various producer roles for Pixar films, including associate producer for Coco. Recently, she produced the miniseries Tales from Radiator Springs, which is set within the Cars franchise. Within Pixar, Drumm also worked on Brave and The Good Dinosaur, with non-Pixar credits including Sid the Science Kid, Curious George, and more.
RELATED: The Best Animated Movies on Disney+ Right Now
Who's In the Elio Voice Cast?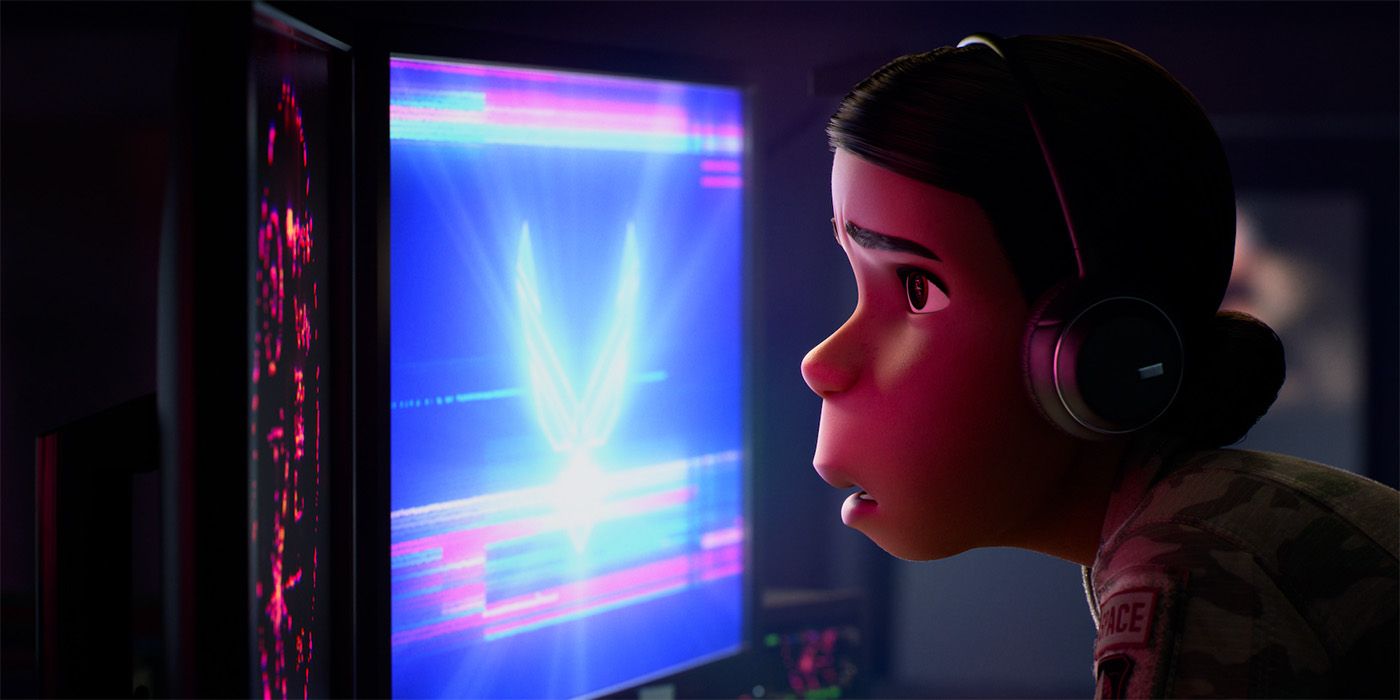 Yonas Kibreab and America Ferrera lead the voice cast as Elio and his mother Olga, respectively. Kibreab already has a solid start on his acting career, first appearing in a commercial followed by a small appearance in Silicon Valley in 2019. In 2021, Kibreab went on to star in a short film entitled Growing Fangs. Through the past couple of years, Kibreab has guest starred in other multiple shows, including Raven's Home, Better Things, Young Jedi Adventures, and Obi-Wan Kenobi. His largest break in television thus far is in Netflix's Sweet Tooth, in which he plays Finn Fox for Season 2. Elio is Kibreab's first feature film role. America Ferrera has starred in a variety of iconic films and television series, with her first breakout coming with the 2005 feature The Sisterhood of the Traveling Pants, in which she played Carmen. She reprised her role for the sequel in 2008. In television, Ferrera claimed the spotlight starring in ABC's Ugly Betty as Betty, which ran for four seasons. She has been an integral part of the How to Train Your Dragon franchise, voicing Astrid in the movies and in the TV shows DreamWorks Dragons, Dragons: Race to the Edge, and more. Recently, Ferrera concluded her run as Amy Sosa in NBC's Superstore. The workplace sitcom ran for six seasons and aired its series finale in 2021. Along with Elio, Ferrera next stars in Barbie (July 21, 2023) and Dumb Money (October 20, 2023)
Jameela Jamil and Brad Garrett round out the core voice cast as Ambassadors Questa and Grignon, respectively. Jamil has recurred and starred as series regular in a number of television series, largely known for her role as Tahani in NBC's The Good Place. More recently, she played Titania in Marvel and Disney+'s She-Hulk: Attorney at Law and Gisele in Pitch Perfect: Bumper in Berlin. Jamil previously voice acted for series such as Star Trek: Prodigy, Jurassic World: Camp Cretaceous, and features like DC League of Super-Pets. A well-seasoned actor, Brad Garrett is memorable from many projects in his career, but he is arguably best-known for starring in Everybody Loves Raymond as Robert Barone. He later went on to lead the FOX series 'Til Death and was also a series regular in ABC's Single Parents. Along with TV, Garrett has been in many live-action and animated features, including Ralph Breaks the Internet, Finding Dory, Night at the Museum, and several others. His recent work includes Apple TV+'s High Desert and the movie Wildflower.