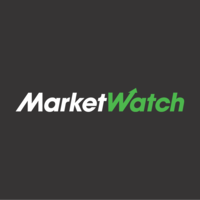 By Emily Bary and Jon Swartz
Facebook's parent company announced another 10,000 layoffs on Tuesday
Meta Platforms Inc.'s latest job cuts are resonating with investors, helping give the company an ending valuation above $500 billion for the first time since June.
Shares in Meta ( META ) closed up 7.3% in trading Tuesday after the company announced plans to cut 10,000 more workers over several months. In November, Meta announced more than 11,000 redundancies.
See more: Meta to cut 10,000 more jobs in latest round of layoffs for Facebook parent
Meta's Tuesday move took it above $500 billion in valuation for the first time since June 8, 2022, according to Dow Jones Market Data.
Facebook's parent company still has a ways to go to recapture its former market cap: Meta was worth as much as $1.078 trillion at its peak in September 2021. Just $236 billion at its lowest point in early November 2022.
Meta was the 25th most valuable US company at the end of several sessions in early November, but it has worked its way up to No. 8 at the moment. Meta is comfortably ahead of Visa Inc. (V), but trails Apple Inc. (AAPL), Microsoft Corp. (MSFT), Alphabet Inc. (GOOGL)(GOOGL), Amazon.com Inc. (AMZN), Berkshire Hathaway Inc. (BRKA), Nvidia Corp. (NVDA) and Tesla Inc. (TSLA)
The company was the fifth largest US company by market capitalization as of December 2021.
Read: Mark Zuckerberg warns 'new financial reality' could continue for years as Meta makes more layoffs
What has changed for Meta recently? CEO Mark Zuckerberg and his team listen to what Wall Street wants. Investors were nervous last fall when Meta talked about big spending plans despite growth pressure, but Meta's management got the message and introduced the first round of big cuts, followed by Tuesday's second wave of cuts.
They're both part of Zuckerberg's broader vision for a "year of efficiency," a slogan Meta first shared on its latest earnings call and repeated in Tuesday's announcement of cuts.
"As I've talked about efficiencies this year, I've said that part of our work will involve cutting jobs – and that will be in the service of both building a leaner, more technical company and improving our business performance to enable our long term vision," he said in a Tuesday memo to employees that was also shared to the company's newsroom.
During Meta's last quarterly report in February, Meta reported a sharp drop in profits and reported its third consecutive quarterly decline in revenue. In a conference call with analysts, Zuckerberg vowed that 2023 would be the "year of efficiency" after years of wasted spending and hiring as the company pursues its long-term version of the metaverse.
During the call, Zuckerberg warned of more cutbacks. He said Meta would focus on "flattening" the organization and "removing some layers of middle managers to make decisions faster."
"As part of this, we're going to be more proactive about cutting projects that aren't delivering results or may no longer be as critical, but my main focus is increasing the efficiency of how we execute on our top priorities," Zuckerberg said in February .
-Emily Barry
This content was created by MarketWatch, which is operated by Dow Jones & Co. MarketWatch is published independently of Dow Jones Newswires and The Wall Street Journal.
(END) Dow Jones Newswires
03-14-23 2036ET
Copyright (c) 2023 Dow Jones & Company, Inc.