Australian low-cost carrier Jetstar (JQ) has resumed two of its seasonal services, both visiting the state of Queensland. Brisbane to Uluru / Ayres Rock was first, followed quickly by Newcastle to tropical North Queensland, Cairns. The resumption of these services, which run until October, will add over 100 flights to its network.
Both flights will operate thrice per week, bringing low-cost fares to these tourist hotspots, with Jetstar already being the most significant carrier in Uluru's outback. Jetstar CEO Stephanie Tully noted:
"We've seen strong demand for flights between Brisbane and Uluru since launching the route in 2018, and we expect demand to be even higher in 2023."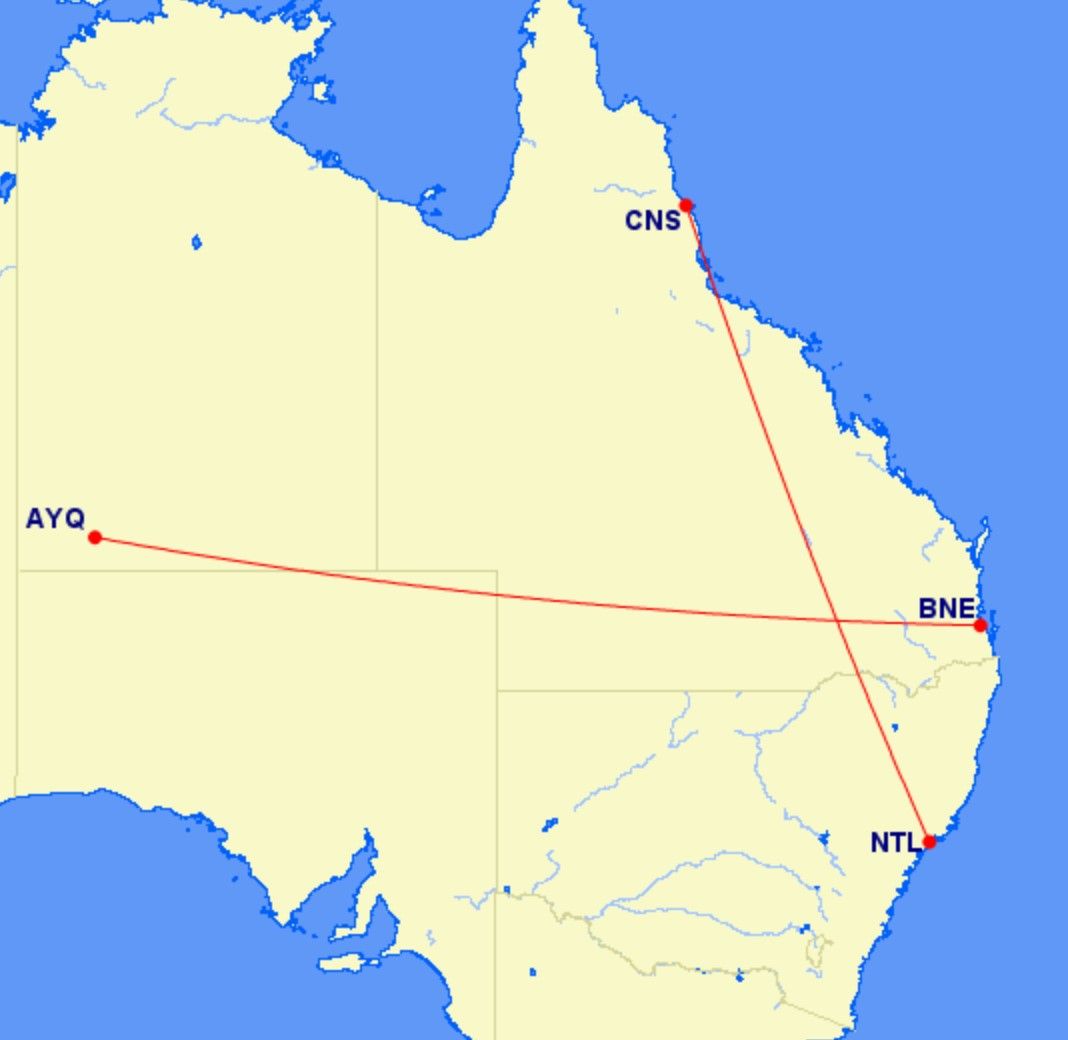 Source: GCMap
Touching down at Ayres Rock
Jetstar's seasonal service from Brisbane International Airport (BNE) resumed on June 22nd and will transport eager travelers on Tuesdays, Thursdays, and Sundays, utilizing the carriers Airbus A320s. The first flight this week, operated as JQ667, was performed by the airline's 11-year-old VH-XNN, having first been delivered to Jetstar Asia, before making its way down under.
The low-cost carrier already has quite a presence in Uluru / Ayers Rock Airport (AYQ), the largest carrier at the airport, with year-round services to Melbourne and Sydney with up to 26 weekly services. Overall, the Qantas group is the only frequent visitor, with Qantas also maintaining operations in Alice Springs, Cairns, and Sydney. Jetstar's Brisbane service will operate as below:
JQ667, departing Brisbane at 06:35, touching down at Uluru by 09:35, a flight time of 3hr 30mins.
JQ668, returning from Uluru at 10:15, landing in Brisbane at 13:35, with a flight time of 2hr 30mins.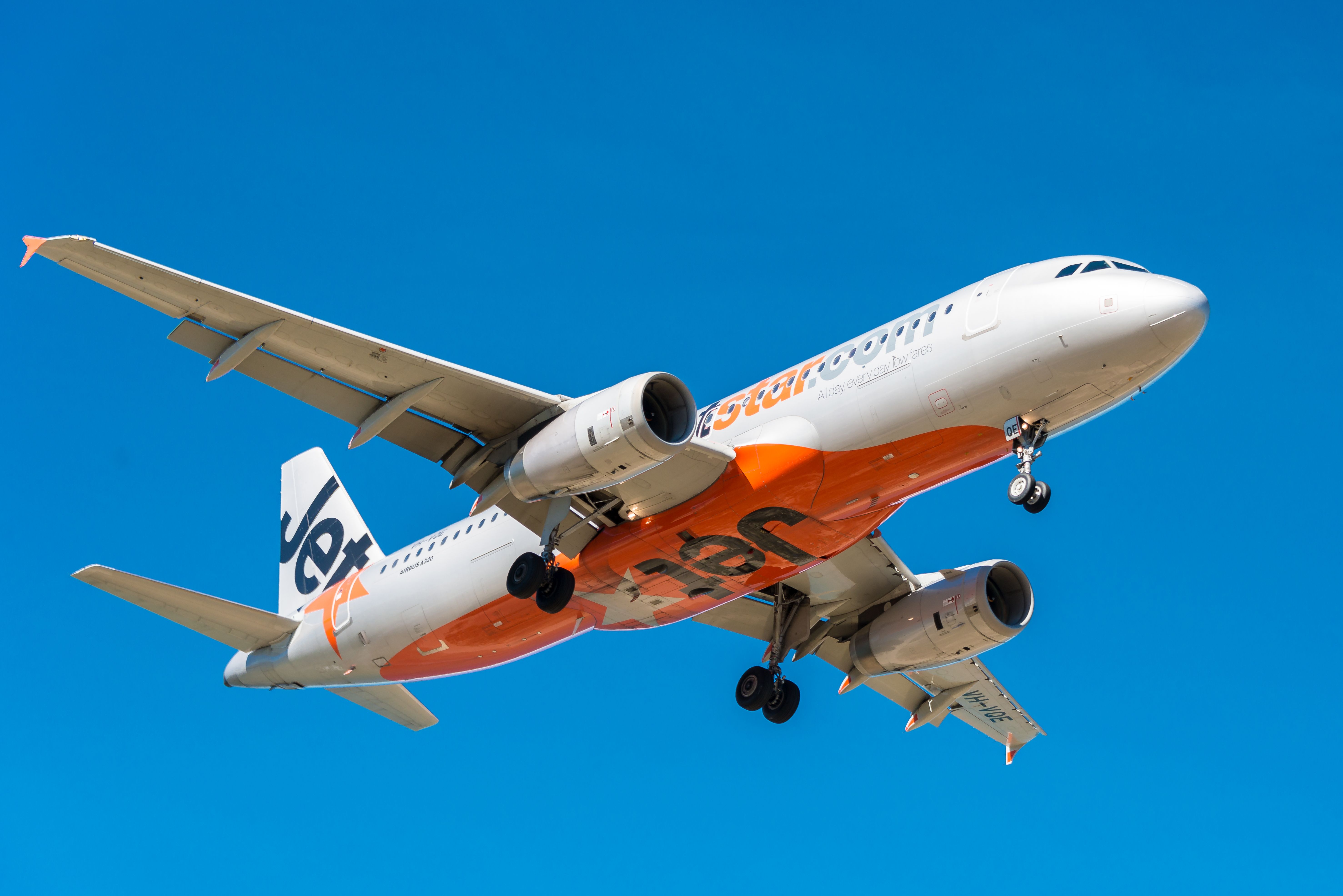 Photo: Peterfz30 | Shutterstock
Newcastle to Cairns
A sold-out first flight was on the cards in Newcastle this week as Jetstar resumed its direct link between Newcastle Williamtown (NTL) and Cairns (CNS). Having started the seasonal link two years ago, the route sees strong demand for travelers in both directions. Jetstar, being the only airline to operate the route, will provide up to 4,400 seats between the two tourist hotspots. Newcastle Airport CEO Dr Peter Cock, noted:
"Demand for travel in both directions is incredibly strong, and with the continued support of our region we hope the Newcastle to Cairns service will extend beyond October 2023 to a year-round service,"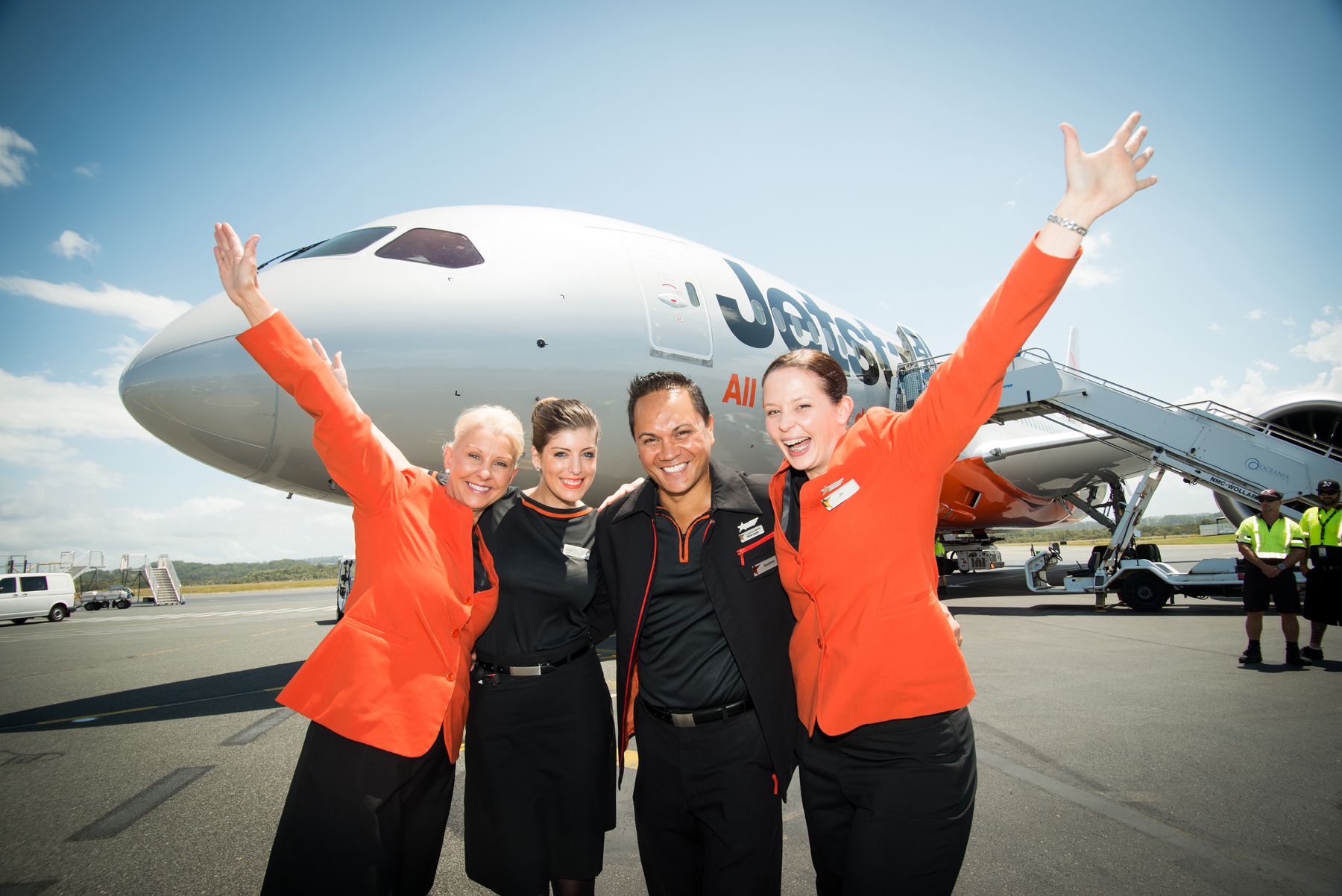 Photo: Jetstar
A statement from Jetstar's Chief Customer Officer, Alan McIntyre, noted that the airline has already seen strong booking demand, with many of the flights in the first few weeks of the seasonal service, either being sold out or close to capacity. Jetstar will operate on Monday, Thursday, and Saturdays as below:
JQ894, taking off from Cairns at 12:20, landing in Newcastle at 15:00, a flight time of 2hr 20mins.
JQ895, departing from Newcastle at 15:35, touching down in Cairns at 18:25, a flight time of 2hr 45mins.
Newcastle will see the seasonal route operate from June 24th until October 28th; however, with strong demand, it hopes to see the airline eventually confirm to perform the service year-round.