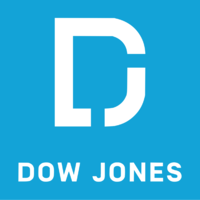 GLOBAL MARKETS 
DJIA         32155.40   336.26  1.06% 
Nasdaq       11428.15   239.31  2.14% 
S&P 500       3919.29    63.53  1.65% 
FTSE 100      7637.11    88.48  1.17% 
Nikkei Stock 27285.87    63.83  0.23% 
Hang Seng    19722.61   474.65  2.47% 
Kospi         2390.94    41.97  1.79% 
SGX Nifty*   17209.50    98     0.57% 
*March contract 
 
USD/JPY 134.12-13   -0.08% 
Range   134.61   134.03 
EUR/USD 1.0756-59   +0.23% 
Range   1.0761   1.0726 
 
CBOT Wheat March $6.864 per bushel 
Spot Gold     $1,900.67/oz -0.1% 
Nymex Crude (NY) $71.44   -$3.36 
 
 
U.S. STOCKS 
Bank shares climbed and Treasury yields rose on Tuesday, as some traders expected the distress in the financial sector to remain contained, leaving the Federal Reserve free to focus on tackling inflation.
Trading stabilized compared to Monday's stormy session, which saw bank shares plunge and government bonds rise. Over the past week, the collapse of Silicon Valley Bank and the closures of Signature Bank and Silvergate Capital have fueled new fears of financial strain on top of investors' yearlong preoccupation with inflation.
The S&P 500 rose 63.53 points, or 1.6%, to 3,919.29. The Dow Jones Industrial Average added 336.26 points, or 1.1%, to end at 32,155.40, and the tech-centric Nasdaq Composite climbed 239.31 points, or 2.1%, to 11,428.15.
 
 
ASIAN STOCKS 
Japanese shares were higher in early trade, led by gains in financial stocks, following recent selling and as fears over the US banking sector eased. Investors remain focused on any fallout from the collapse of Silicon Valley Bank, as well as any policy-related developments. The Nikkei rose 0.4% to 27,319.06, after Tuesday's loss of 2.2%.
South Korea's benchmark Kospi rose 1.2% to 2,377.67 in early trade, clawing back ground from the previous session's sell-off prompted by a US banking crisis. The return was led by financial, transport and airline stocks. Wall Street's overnight gains and calming fears of the collapse of Silicon Valley Bank renewed risk appetite. Date also showed that US inflation eased in February, easing concerns about the Fed's pace of rate hikes. USD/KRW was 0.5% lower at 1,305.20.
Hong Kong's Hang Seng index rose 2.1% to 19,660.03 in early trade, tracking Wall Street's setback. It has been a relief rally, Commerzbank analysts said, noting gains in US and European shares overnight as worries eased over contagion in the banking sector. Gains on the HSI were led by technology and internet-related stocks. The Hang Seng Tech index was 3.4% higher at 3,919.30.
Chinese stocks were higher in early trade. UOB analysts said they expected Asian shares to generally find firmer footing today as worries about the fallout from the collapse of Silicon Valley Bank eased. The Shanghai Composite Index rose 0.6% to 3,263.90, the Shenzhen Composite Index gained 0.7% to 2,090.31 and the ChiNext Price Index gained 0.7% to 2,359.56. Auto stocks rose. Among spirits stocks, Kweichow Moutai rose 0.5% and Wuliangye Yibin rose 1.6%.
FOREX 
Most Asian currencies strengthened against the USD in the morning session as risk appetite recovered. Both headline and core inflation readings in the US were in line with expectations and, at least for now, the data which did not surprise too much leaves room for the Fed to implement more cautious 25bp rate hikes, the IG said. The entrenchment of less hawkish expectations has provided a catalyst for risk sentiment to recover, it added. USD/KRW fell 0.5% to 1,298.26, USD/SGD fell 0.2% to 1.3417 while AUD/USD was up 0.4% to 0.6709.
METALS 
Gold fell in the early morning Asian session amid higher US Treasury yields, undermining the appeal of the non-interest-bearing precious metal. The price of gold is lower as Treasury yields recover after a largely contained U.S. inflation report quelled notions that the Fed might halt rate hikes, Oanda said. As long as the US PPI data due later today does not come in "scorching heat", gold should find a range around $1,900/oz, it added. Spot gold fell 0.1% to $1,900.67/oz.
OIL SUMMARY 
Oil rose in the morning Asian session amid positive sentiment spurred by Wall Street's overnight rally and a likely technical rally after oil futures posted their lowest close this year. Chinese economic data, including industrial production numbers, could provide some upside momentum to crude oil prices, CMC Markets said. Front-month WTI crude oil futures rose 1.3% to $72.28/barrel; First-month Brent crude futures were 1.2% higher at $78.40/bbl.
 
 
TOP HEADLINES 
 
China's Central Bank Keeps Key Policy Rates Unchanged 
China's Economic Activity Rebounded Moderately in First Two Months of the Year 
Chinese Home Sales Rebound as Policy Aims Target Property Slump 
Fed to Consider Tougher Rules for Midsize Banks 
Silicon Valley Bank Creditors Form Group in Advance of Possible Bankruptcy 
OpenAI Rolls Out Updated Version of Viral Chatbot ChatGPT 
Regional Banks Stage Big Rally Following Monday Rout 
Lawmakers Split on Tighter Rules After Silicon Valley Bank Failure 
IT Leaders Reassess Vendor Risks After Silicon Valley Bank Collapse 
Russian Jet Collides With U.S. Drone Over Black Sea 
China and Russia Denounce U.S., Allies Over Submarine Deal 
U.S. Airlines Expect Strong Demand as Travelers Find Postpandemic Routines 
Ohio Sues Norfolk Southern Over East Palestine Train Derailment 
DOJ Sues Rite Aid for Allegedly Filling Opioid Prescriptions With 'Obvious Red Flags' 
Sinclair Sports Unit Files Bankruptcy To Restructure Broadcast Deals and $8 Billion Debt 
Justice Department, SEC Investigating Silicon Valley Bank's Collapse 
Bed Bath & Beyond Salvages Fundraising Deal 
AMC Secures Shareholder Approval to Sell More Stock 
Tether Becomes Unlikely Crypto Winner in Banking Crisis 
 
 
(END) Dow Jones Newswires
March 14, 2023 11:15 PM ET (03:15 GMT)
Copyright (c) 2023 Dow Jones & Company, Inc.