The rising world of free streaming services offers a solution to many folks, myself included. Even though I frequently write about television and movies, I subscribe to an excessive amount of paid streaming services. 
I currently shell out for many of the best streaming services, including Max, Netflix and Hulu. I've even been known to take on a trial or short subscription to watch a specific film or series. I also pay for Amazon Prime, which comes with about eleventy billion hours of content. Oh, and I still also have old-fashioned cable TV.
All of that got put on pause, though, when I was challenged. Could I put my regular paid viewing habits aside for a week and only watch content on the best free streaming services for a whole week? Here's what happened.
Day 1: Tubi delivers on documentaries and movies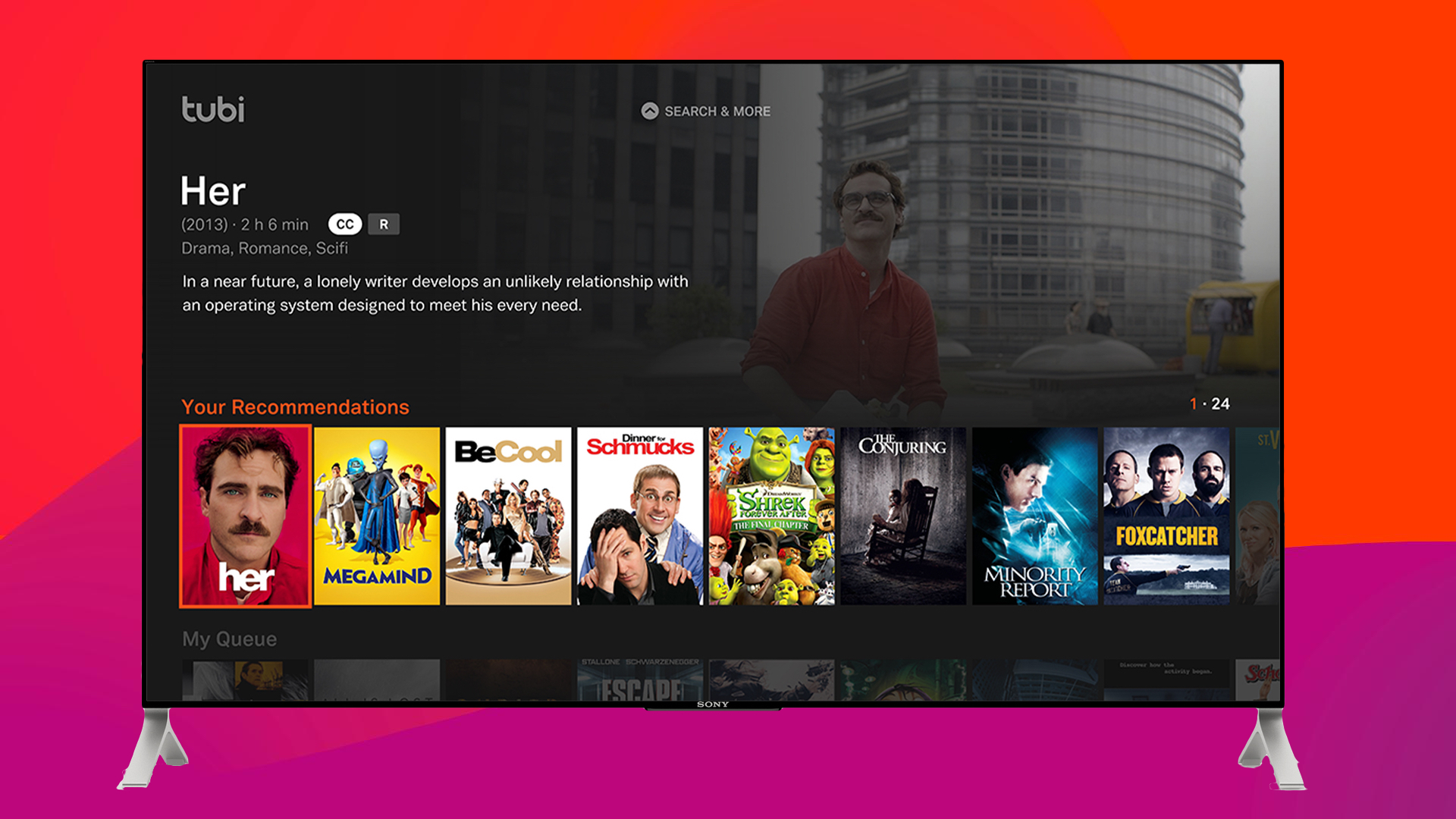 On my first day of using only free streaming services, I was working on an article that recommends the seven best movies like Mean Girls. I noticed that The Craft, one of the selections, is on Tubi, so I put it on in the background while writing. Ideally, I would have just streamed it on Max without commercials, but it's still a fun one to get for free if you don't have a Max subscription.
Later, I dove into Tubi's decent documentary section, my favorite genre of film by far. I'm currently working on the comeback issue of my small-batch food magazine starring actor Danny Trejo, so I began with his documentary Inmate #1: The Rise of Danny Trejo (2019). Here Trejo, his family and friends offer deep insight into his remarkable life path from San Quentin inmate to drug counselor to actor and now restaurateur. 
I also enjoyed watching The Ice King (2018), a documentary about the late English figure skater John Curry. The Olympic champion was known as the first openly gay athlete in the sport, but the documentary reveals that he was outed by a journalist Curry told "off the record." Curry succumbed to AIDS in 1994, and The Ice King captures the fear and isolation of that deadly era for the disease. Those who enjoy Johnny Weir's contemporary ice skating commentary will see the lineage from Curry's notorious candor and artistry, as Weir says himself in the film.
Tubi also has some intriguing original documentaries. I caught Vice News Presents – Sold Out: Ticketmaster And The Resale Racket, which shows how some of the people who invented ticket bots are now working with the company they used to target, and I may come back one day to watch their Griselda Blanco doc Queen of Cocaine.
Day 2: Freevee is Amazon's Prime Video alternative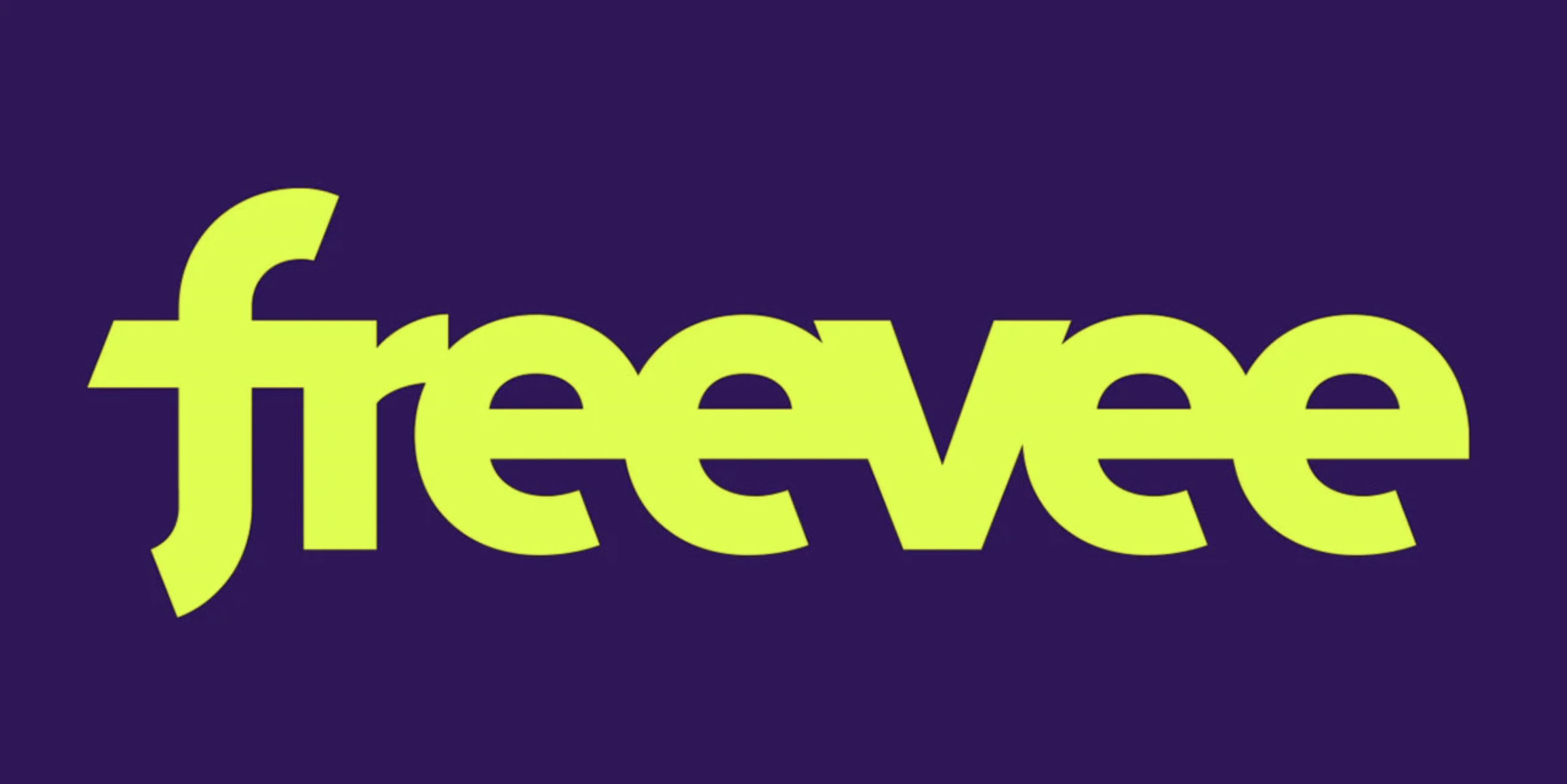 I kept the documentary fest going over at Amazon's free streaming service Freevee. The first film to catch my eye was Sad Vacation: The Last Days of Sid and Nancy (2016), which is also available on Tubi. Possible friends and acquaintances of the Sex Pistols' Sid Vicious and his girlfriend Nancy Spungen resurface old conspiracy theories, while a photographer who snuck into the murder scene shows his stark, bleak work. The couple was glamorized in a 1986 biopic starring Gary Oldman, and this takes a lot of steam out of that.
Navigating Freevee seems like a bit of a challenge, but I still found stuff to watch. After Sad Vacation I saw the tail end of a live broadcast of Blitzed: the '80s Blitz Kids Story (2020), which takes a look at the London club that brought Boy George, Spandau Ballet, Ultravox and more brilliant, synth-driven New Romantic groups to the world in the years following the punk couple's passing in 1979. It was an awesome double-bill, if incomplete. This doc is available to rent on Prime Video, but I'll keep looking for it to pop up on Freevee.
Amazon Freevee will add almost two dozen new free channels to the service in the coming months: 12 channels from MGM and 11 channels from Warner Bros. Discovery. These additions should only solidify Freevee's top position as one of the best free streaming services.
Editor's note: Freevee also offers original programming, such as the mock reality show Jury Duty.
Day 3: The Roku Channel fed a craving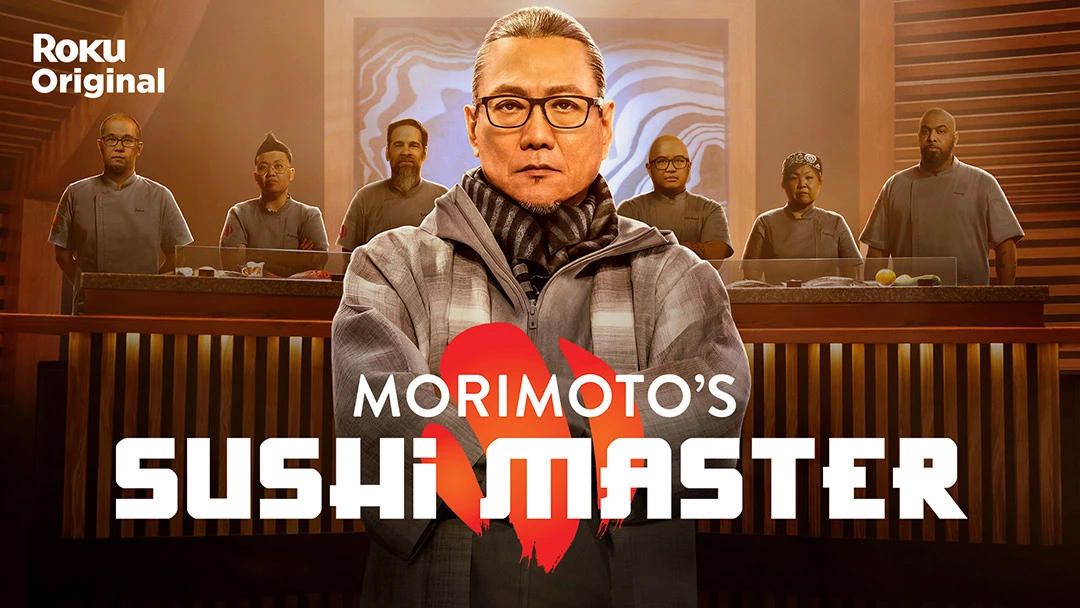 As an amateur sushi maker, I knew exactly what I wanted to watch on The Roku Channel: the new original series Morimoto's Sushi Master (2023), a Top-Chef-esque game show hosted by restaurateur and Iron Chef Masaharu Morimoto for sushi chefs who want to break the rules. 
I saw all six episodes in one sitting and loved how honest yet fun and kind Morimoto is with all the contestants and how beautifully the food is shot. It was a little bit strange to see how many challenges didn't directly involve making sushi, but it was probably a correct calculation to mix it up a bit for a general audience. The competitor I rooted for the most ended up winning, and that was very satisfying.
Day 4: Pluto TV is full of throwback content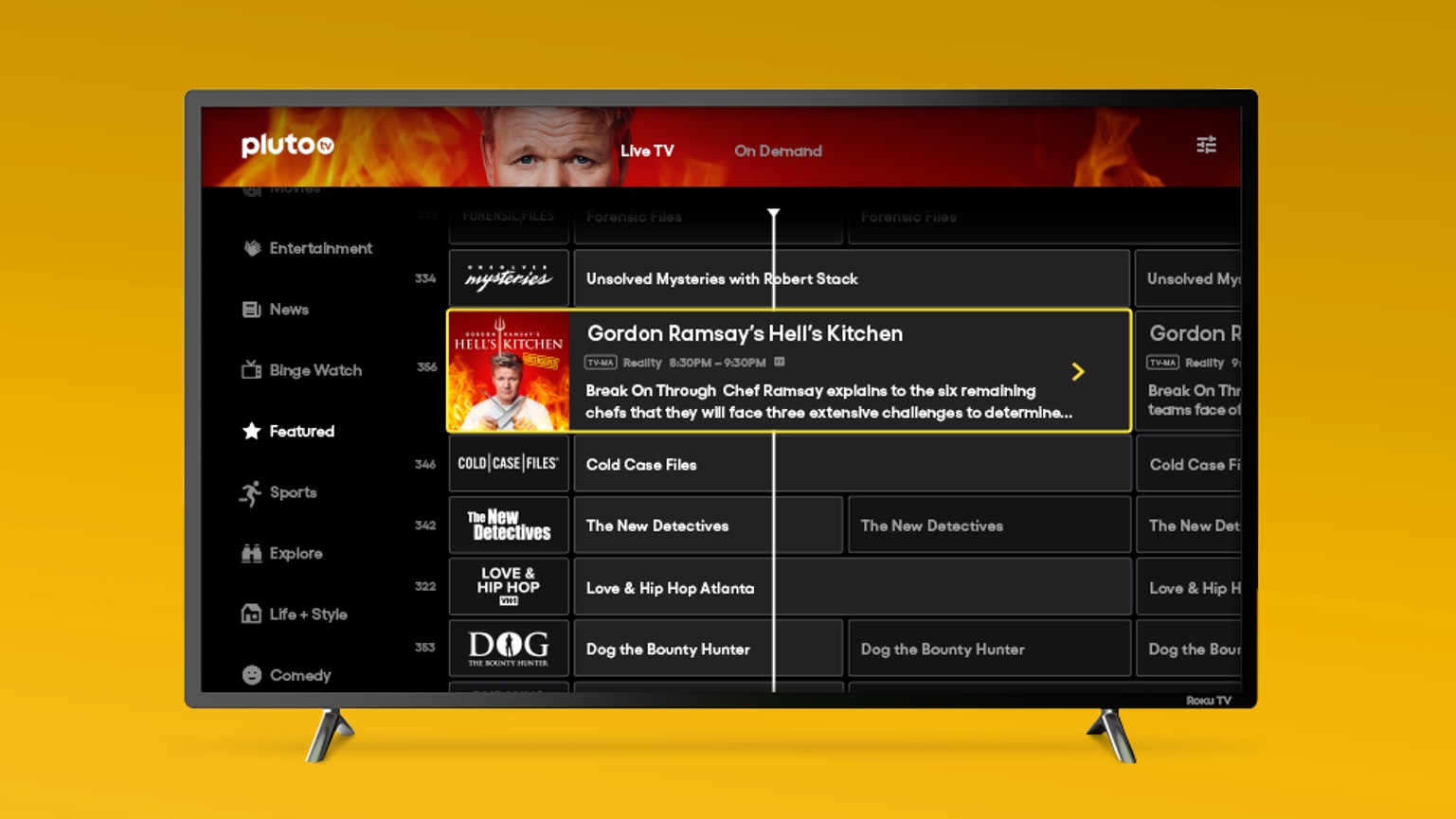 Pluto TV is the home of many a  retro TV channel, letting you watch the likes of Three's Company, Baywatch, 90210, Degrassi and The Love Boat. So, prepare to throw it way, way back if you're browsing here. 
I ended up watching a couple of "live" (read: linear) broadcasts of The Love Boat, and caught a fun performance by The Temptations and the Dionne Warwick version of the theme song that appeared in the final season in 1986. 
That season also featured the gratuitous jiggle dancing of the Love Boat Mermaids, featuring a young Teri Hatcher. It was all quite weird, but sometimes you need that kind of viewing experience.
Day 5: Crackle didn't pop for me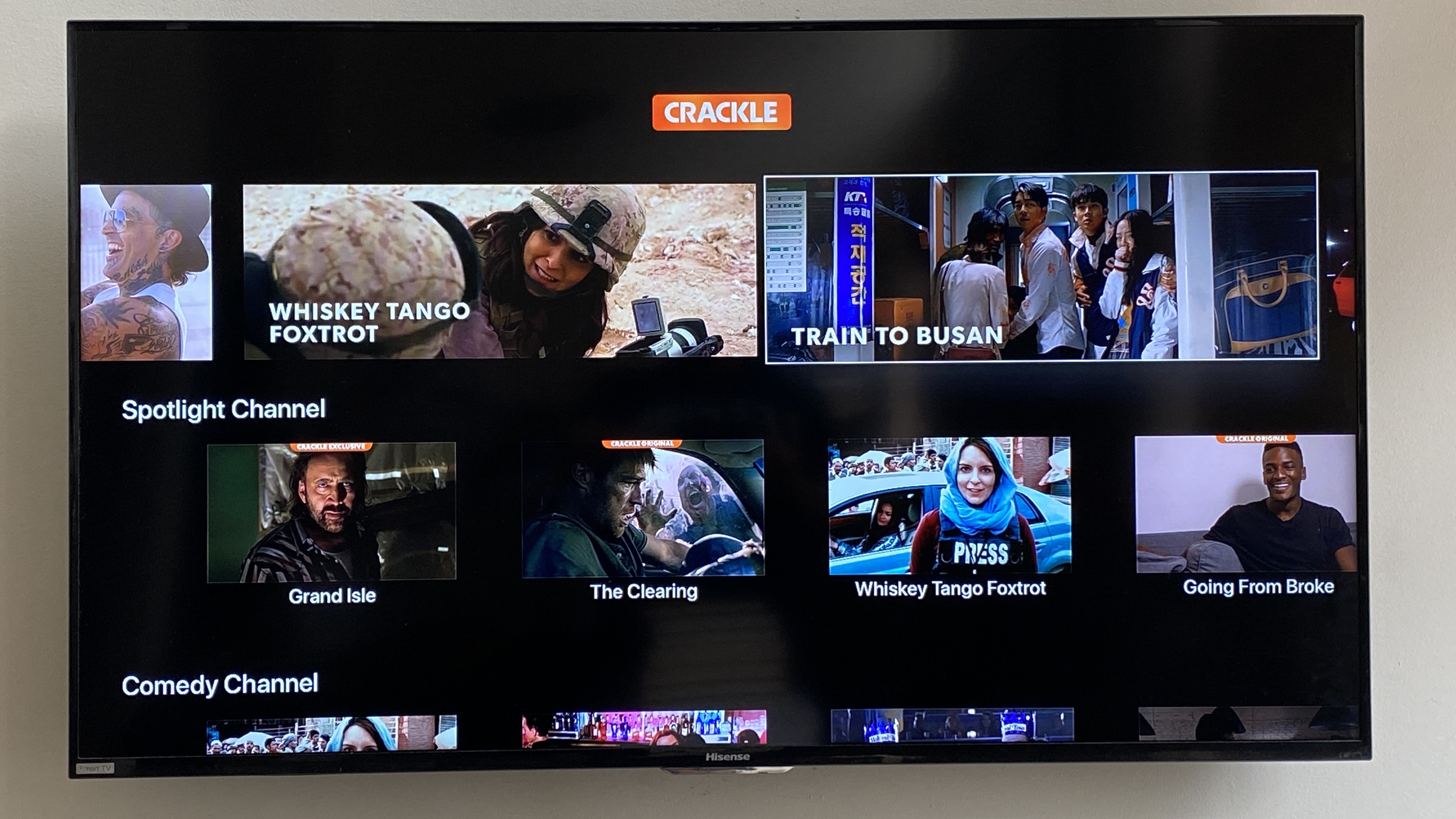 Crackle (formerly owned by Sony) is now owned by Chicken Soup for the Soul, which I learned also has pet food in addition to self-help books. I'm going through Vanderpump Rules withdrawal right now, and would normally watch at least one Bravo show in a week, so I watched a few episodes of the Crackle Original series Men of West Hollywood (2022) for a quick fix instead. 
It's not great, and I bowed out before the episode where the Men were searching out "Scrotox" shots, but if you like seeing the sights of WeHo and silly dramz, it could be worth a moment of the first episode, which is entitled Pretty People Take Pictures and Party.
Day 6: Sling Freestream lets you sample premium shows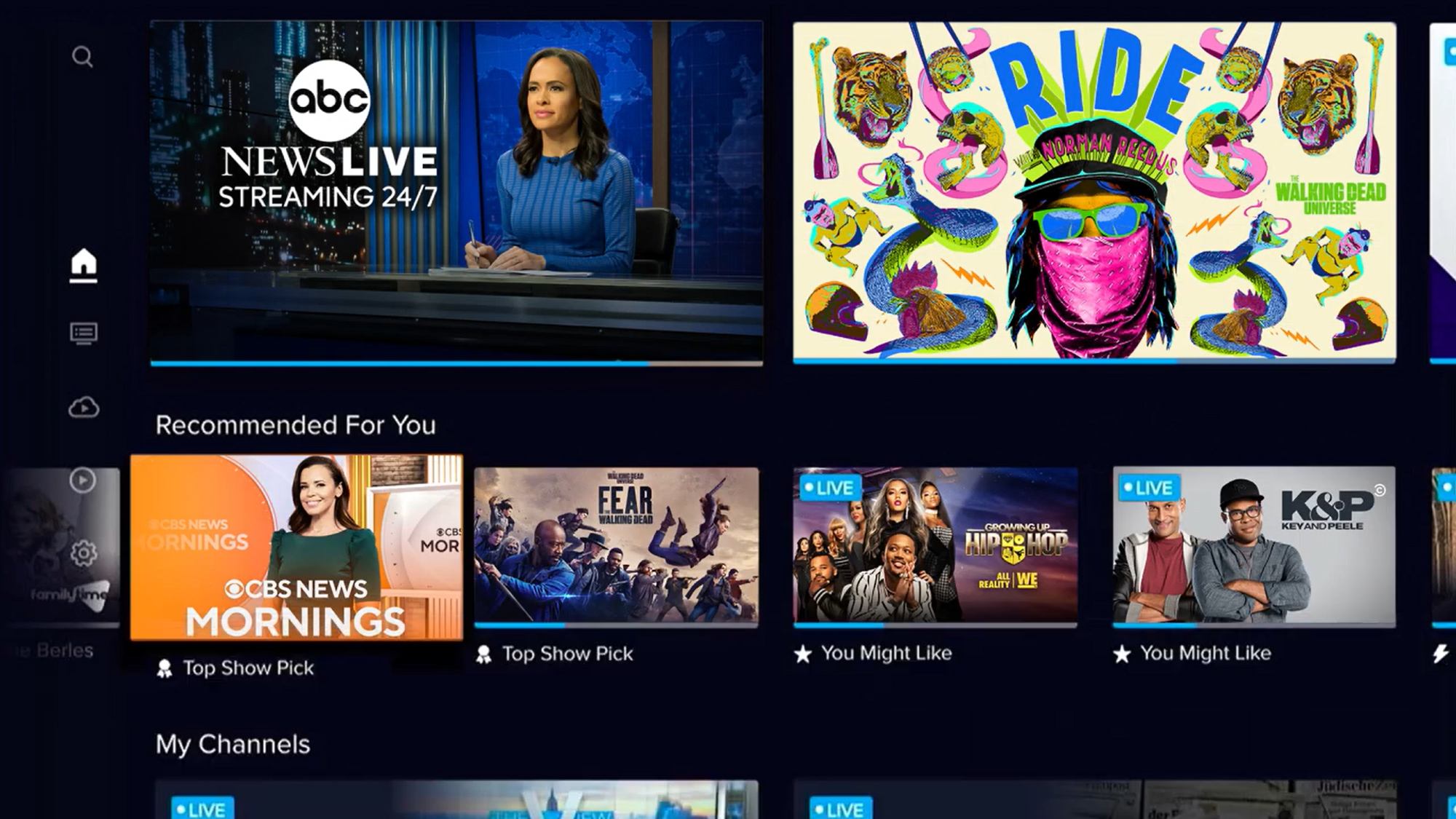 Sling TV, one of the best cable TV alternatives, has a free sister-service, Sling Freevee. One of its highlights is that you can watch the first episode of a series from a paid streaming site for free, so I finally watched the pilot episode of Yellowjackets (2021). 
Don't tell the show's cannibalistic characters, but don't I envision paying to watch the rest of the series, that said, I did enjoy its pace and music. I recently watched a ton of movies like Mean Girls, and it totally fit the vibes. If only ever so more unhinged.
I clicked around on some of Sling Freestream's live channels, but noticed a weird bug where I didn't actually watch the content that I clicked on. For instance, I tried to choose a broadcast of Bruce Lee's Fist of Fury and got some special about Elvis Presley instead.
Day 7: What exactly is Xumo?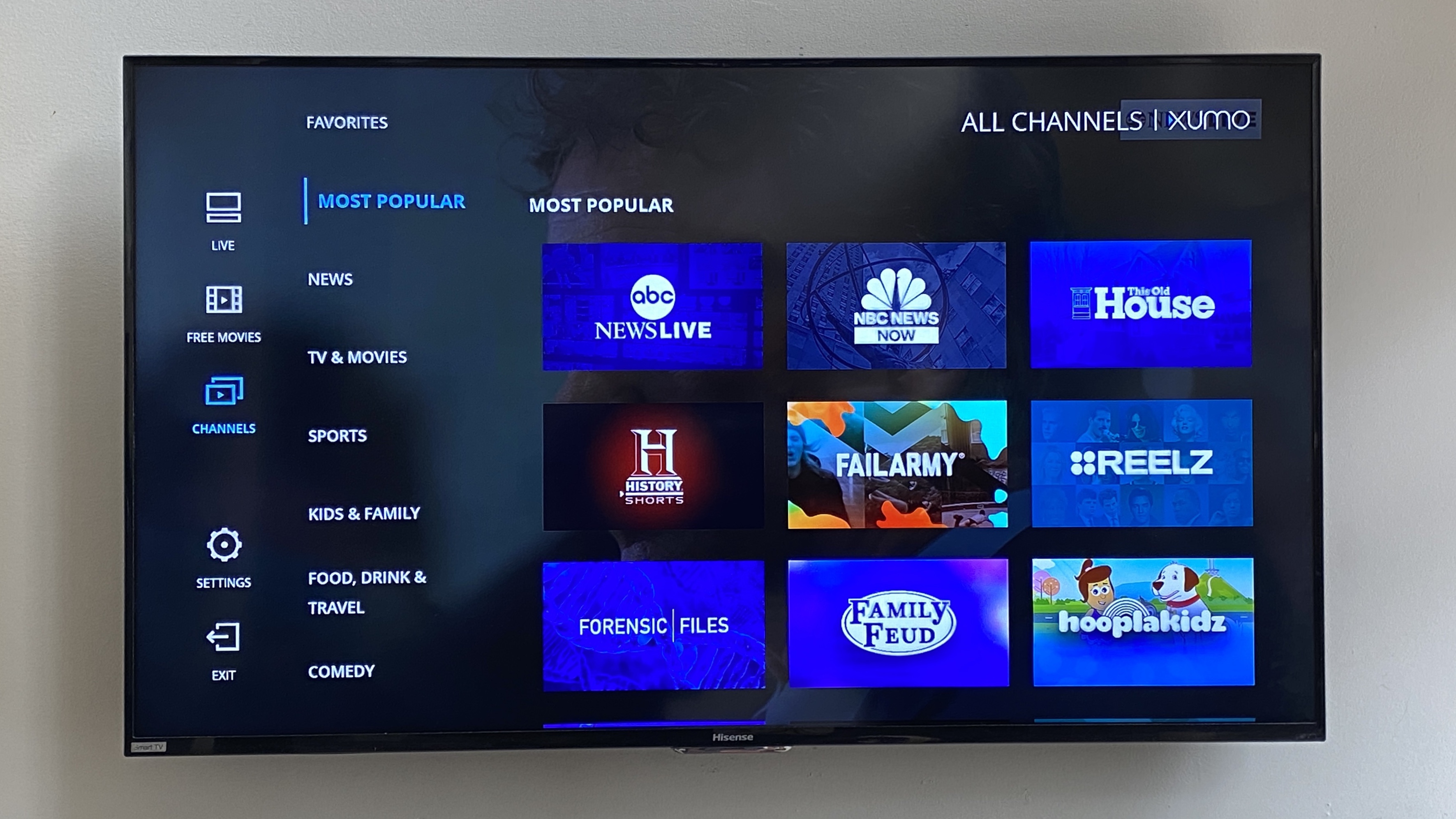 I had a hard time figuring out if there's a certain vibe or character to Xumo, and it took me a while to find something I wanted to watch. What struck me the most is that you can access live network news broadcasts from major cities around the country, which might be interesting to sample some day. 
The best show I watched was a few episodes of Betty White's Pet Set (1971-1972), another show I didn't know about before finding it here. White's improv chops were amazing, and that is hammered home when she interacts with unpredictable animals including an anteater, a baby elephant and Carol Burnett's skittish dog, Phoebe.
Analysis: What did I learn this week?
After only watching free streaming services for a week, I feel overwhelmed with choices and have a healthy list of more TV shows and movies that I want to watch. I generally don't mind watching content with ads, but these services didn't quite match what I'm used to.
Most, if not all, of the free streaming services I tried out dropped commercials at seemingly random and inopportune times. That's extra weird with TV shows that have natural break points that aren't utilized on these sites. Moving forward, The Roku Channel, Tubi and Freevee will probably be part of my regular rotation. I still probably spend too much on paid subscriptions, and it may be time to reevaluate that.
Was there anything I missed, only watching free TV? I actually didn't really have any FOMO because my Bravo shows are now out of season, and I watched a bit of that West Hollywood show.
More from Tom's Guide