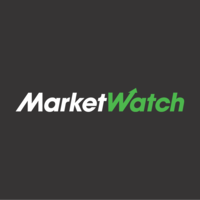 By Joseph Adinolfi
Investor Michael Burry said in a tweet late Monday that he expects the crisis surrounding the collapse of California's Silicon Valley Bank to be resolved "very quickly" one day after comparing SVB's collapse to the 2008 financial crisis and the 2001 dot-com bubble.
"I see no real danger here," Burry said in a tweet that has since been deleted. The head of Scion Asset Management, who rose to fame after his play against U.S. mortgage bonds in 2008 was profiled in the book and movie "The Big Short," is known for his often bearish tweets about markets and the economy, which he often deletes shortly after publication .
Burry slammed the leadership of SVB a day earlier, saying in a tweet that "people full of hubris and greed take stupid risks, and fail. Money is then printed. Because it works so well."
SVB was taken over by US banking regulators on Friday after a run on deposits. On Sunday evening, the Treasury Department, the Federal Reserve and the FDIC announced that New York-based Signature Bank had also failed, but that depositors at both SVB and Signature would have access to all their money on Monday. Earlier, Silvergate Bank, which had heavy exposure to the cryptocurrency industry, announced that it would also be closing.
The Federal Reserve also announced a new lending program for distressed banks that will value their collateral at par.
SVB's demise was partly triggered by being forced to sell long-term government bonds and mortgage-backed securities at a loss as clients, many of whom were from the venture capital and start-up community, withdrew deposits from their accounts.
The news sent shares in other regional banks tumbling as some customers rushed to withdraw deposits. However, the selloff appeared to have petered out early Tuesday, as the SPDR S&P Bank Exchange Traded Fund (KBE), which includes shares of First Republic Bank (FRC) and other regional lenders, rose more than 6%, erasing some of the losses from the last week.
The gain in bank stocks mirrored a broad gain in U.S. stock benchmarks early Tuesday: The S&P 500 was up 1.4%, while the Dow Jones Industrial Average gained 300 points, or 0.9%, to 32,100. The Nasdaq Composite rose 1.7% to 11,372 .
Burry's market calls have proved prescient at times. After US stocks rallied sharply in January, Burry advised traders to "sell" stocks ahead of the Fed's two-day February monetary policy meeting, which ended on February 1.
Since the start of February, the S&P 500 has fallen nearly 5%, according to FactSet data.
-Joseph Adinolfi
This content was created by MarketWatch, which is operated by Dow Jones & Co. MarketWatch is published independently of Dow Jones Newswires and The Wall Street Journal.
(END) Dow Jones Newswires
03-14-23 1020ET
Copyright (c) 2023 Dow Jones & Company, Inc.