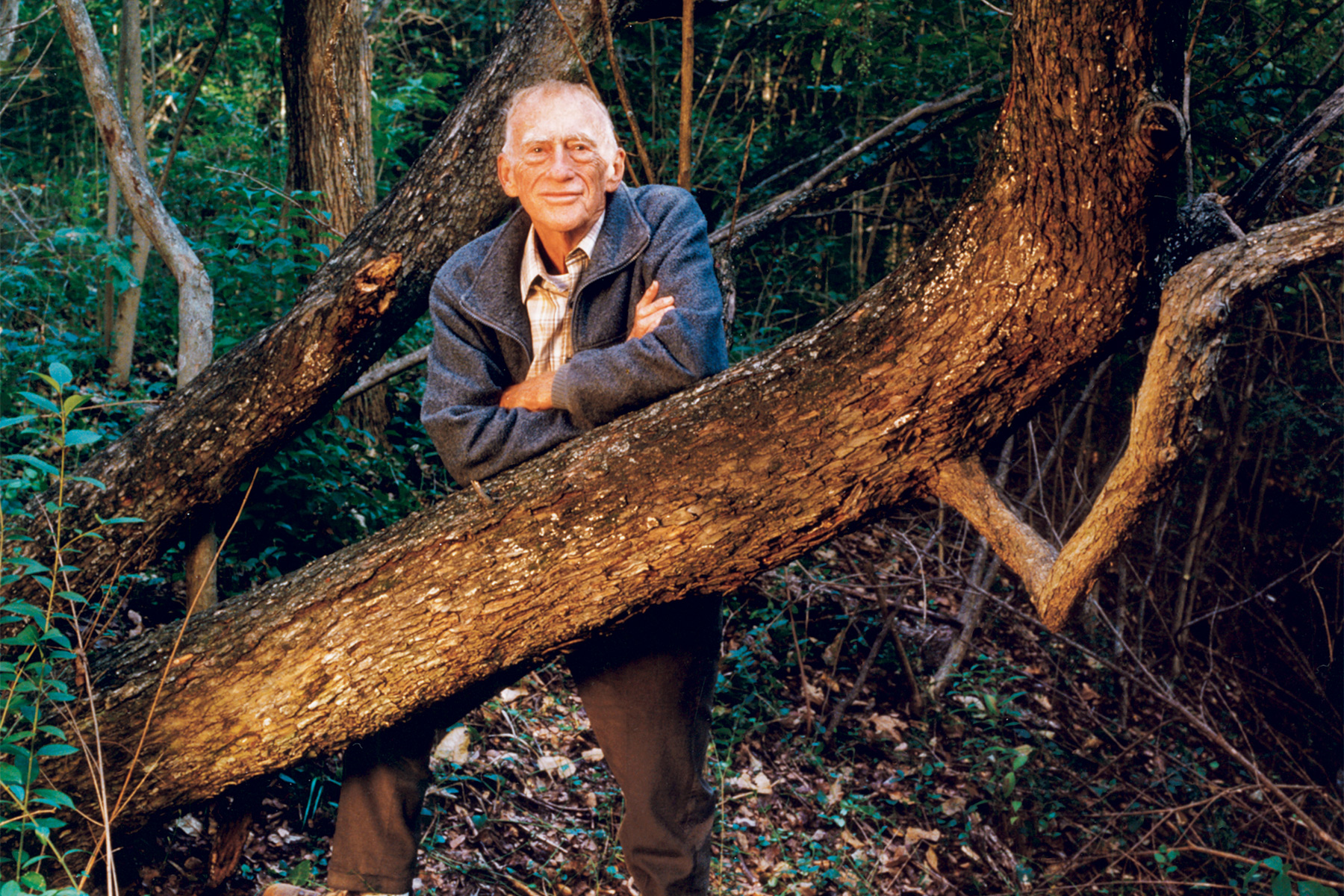 Laray Polk is one of the more interesting people I know. I met her about 15 years ago, after she had sent a series of e-mails to the magazine that were more knowledgeable than much of the correspondence we receive. I would come to learn that Laray is a writer. In 2013, she co-authored a book with Noam Chomsky that bears the cheerful title Nuclear war and environmental disaster. More recently, her writing has focused on a remote South Pacific island called Olohega, which was stolen from its inhabitants in 1860 by an American sea captain who appears to have claimed ownership without even the common courtesy of having visited the site. Laray's original research may yet change the history of the island.
She is also an artist. Here's a text I got from her late last year, about a multimedia show she was doing at two SMU galleries: "This week is the installation. I will move 600 lbs of White Rock to one gallery and bags of Bolivar Peninsula sediments to the other."
And Laray once owned a golf course. Or her husband did. He is Jack Mims, also an artist, and for many years his family operated the Sunset Golf Club in Grand Prairie, probably the first integrated course in North Texas. That's the conclusion we came to in 2019, when we published a story about the wild characters who once held court in the clubhouse.
Oh, one more thing: the other day Laray told me that her neighbors have given over their backyard to a llama. She lives in a part of south Dallas, not far from the Trinity River levees, where such things happen.
All of which is why she was the perfect person to write about an important anniversary for the river. 50 years ago this month, the citizens of Dallas went to the polls and made it clear: they did not want to pay taxes so that a small group of Dallas industrialists, aided by the US Army Corps of Engineers, could straighten and dredge the river, and do it into a channel to Galveston Bay. Can you imagine what Dallas might look like today if we had razed the Trinity Forest and turned that land into a pool for barges to dock? Laray decided to partially answer that question in our March issue. Her story is online today.
In 2009, KERA produced a documentary with the title Living with the Trinity which centered on a man named Ned Fritz and a ragtag group that helped win that vote five decades ago. At just under 60 minutes, the film is a fascinating look at the city's history. It will be shown at the Dallas Angelika on April 6, with a panel discussion afterwards. Details were still locked as we went to press with this issue. Visit kera.org for more and book your place at this link. I hope to see you there.
Author
Tim is the editor of D Magazinewhere he has worked since 2001. He won a National Magazine Award in…