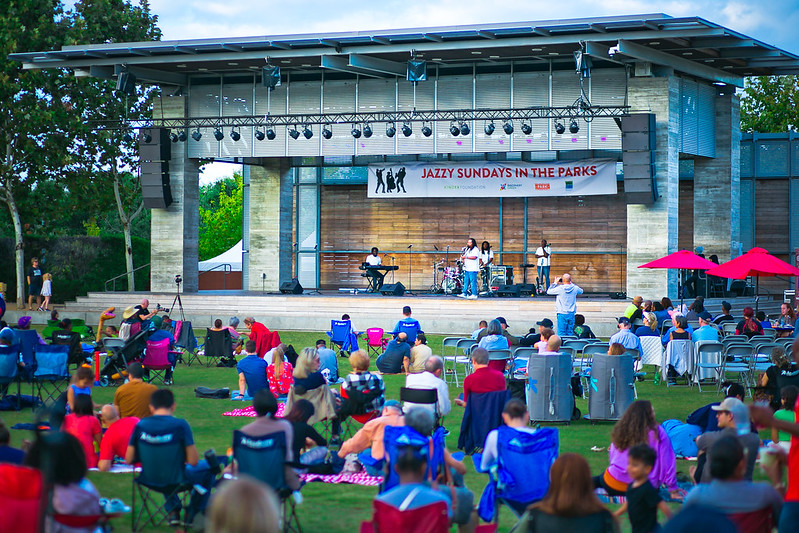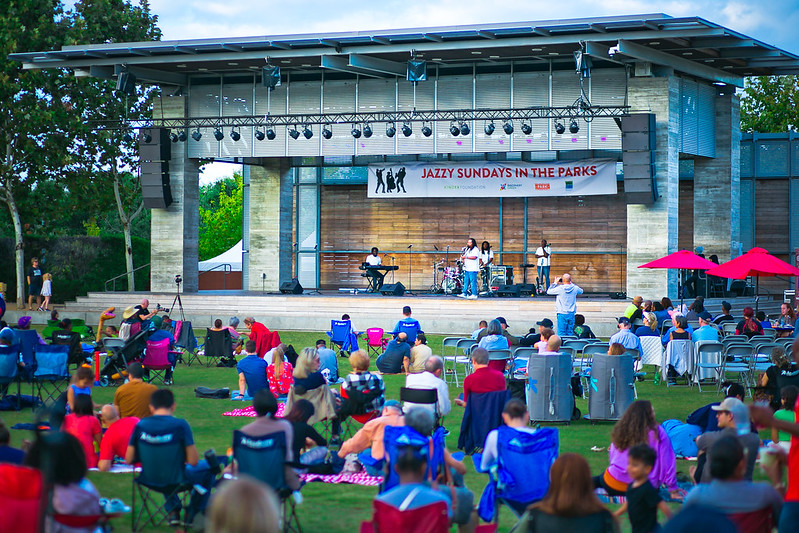 A Grammy Award-winning pianist from Houston will help launch Jazzy Sundays, a three-month series of free outdoor concerts held in three city parks.
The opening event is scheduled for Sunday night at Emancipation Park, 3018 Emancipation Ave., which will host three additional concerts in March. The four April events are at Discovery Green, 1500 McKinney St., followed by four May shows at The Water Works in Buffalo Bayou Park, 105 Sabine St.
Each family-friendly concert will be held from 5-7pm and features two musical acts. Those taking part are encouraged to bring blankets or lawn chairs, while food and drink will be available for purchase.
The featured performer this Sunday is Houston native Robert Glasper, who won his fifth Grammy earlier this year. Glasper's "Black Radio III" was awarded Best R&B Album.
"In recent decades, Houston has produced some of the biggest stars in modern jazz," event organizers said in a press release. "This concert series will raise awareness of the city's contributions to the art form, as well as bring Houstonians together to enjoy their cultural heritage."
The concert series is funded through a grant from the Kinder Foundation and organized by Buffalo Bayou Park Partnership, Emancipation Park Conservancy and Discovery Green Conservancy. They have enlisted musicians like Glasper who are from Houston or the surrounding region and represent the jazz genre and its related forms, such as blues, gospel, R&B and zydeco.
Below is the complete concert lineup for Jazzy Sundays.
Emancipation Park
March 5: Robert Glasper; Huston Percussion and Friends
March 12: Matthew Hartnett & The Gumbo All-Stars; Frank Nooney & The Zydeco Floaters
March 19th: Stretch; Vanguard Collective
March 26: Lenora; Jeremy Joseph
Discovery Green
April 9: the Felix DeLeon Quintet; The trade
April 16: Jason Moran; The Stuart Adams Collective
23rd of April: Diunna Greenleaf; Britney Bloom & Strangers on Earth
30 April: Marlon Simon & The Nagual Spirits; Adriano Santos Brazilian Jazz Quartet
Buffalo Bayou Park waterworks
May 7: They suffer; Maryum echo
May 14: James Francies; Cliff Gordon
May 21: The Gabriel Santiago Project; Matt Serice with Along These Lines
May 28: David Michael Wyatt; Micah Edwards