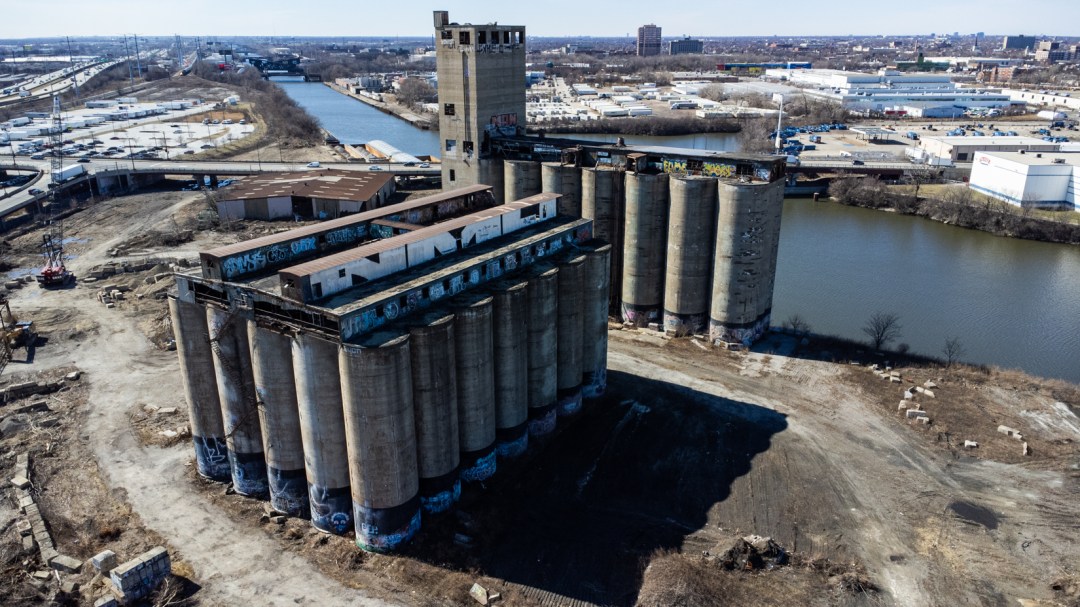 DOWNTOWN — Downtown high-rises, an old hotel, a university hall and South Side industrial buildings are on this year's list of Chicago's most endangered places.
Preservation Chicago has released its annual list of most endangered buildings, which includes seven locations across the city. The list debuted in 2003 and is updated annually, showing which of Chicago's buildings and infrastructure are most threatened by neglect or redevelopment.
This year includes a repeat entry from last year along with buildings scattered southwest and north of downtown.
"Despite seemingly impossible odds, the public interest generated by the Chicago 7, combined with devoted advocacy, has resulted in a remarkable number of preservation victories over its 20 years," Ward Miller, executive director of Preservation Chicago, said in a statement.
This year's list: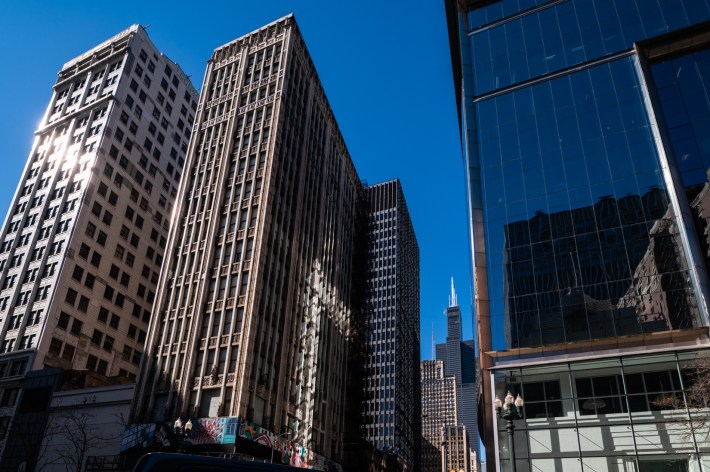 Century and Consumers Buildings
The Century and Consumers buildings, at 202 and 220 N. State St., make their fourth appearance on the list. Built in 1915 and 1913, respectively, the buildings suffer from deferred maintenance and vacancy, according to Preservation Chicago.
The federal government took ownership of the buildings through eminent domain in 2005 to bolster security near Federal Plaza. A federal infrastructure bill earmarked funds last February for the buildings' demolition, according to Preservation Chicago.
The preservation group has asked that the buildings be reused, and they have proposed that the buildings house a project called the Chicago Archives Center. There are solutions that satisfy government security needs while restoring the century-old high-rises, according to Preservation Chicago.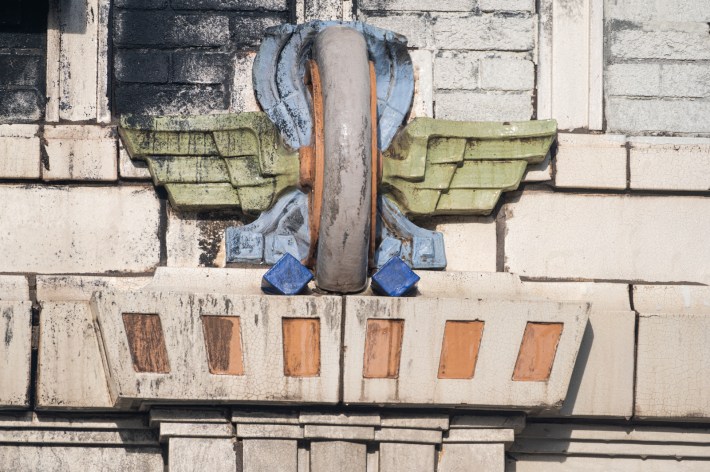 Terra Cotta buildings throughout Chicago
Preservation Chicago requires the preservation of terra cotta commercial buildings throughout the city dating from the 1890s-1940s.
These buildings range from small neighborhood commercial buildings to world famous skyscrapers.
"Many of the well-recognized 'Chicago School' buildings in The Loop and Central Area are recognized as designated Chicago landmarks, but often in communities across the city they are overlooked and have few protections," Preservation Chicago officials wrote.
The use of terra cotta became popular after the Great Chicago Fire of 1871 as a cheap, fireproof material to rebuild. Many smaller, low-rise commercial terra cotta buildings go unrecognized and unprotected, according to Preservation Chicago.
"The individual building losses seem isolated, but viewed from a broader perspective of neighborhood and time, the trend is clear and alarming, and will continue without meaningful recognition, protection and support," according to Preservation Chicago.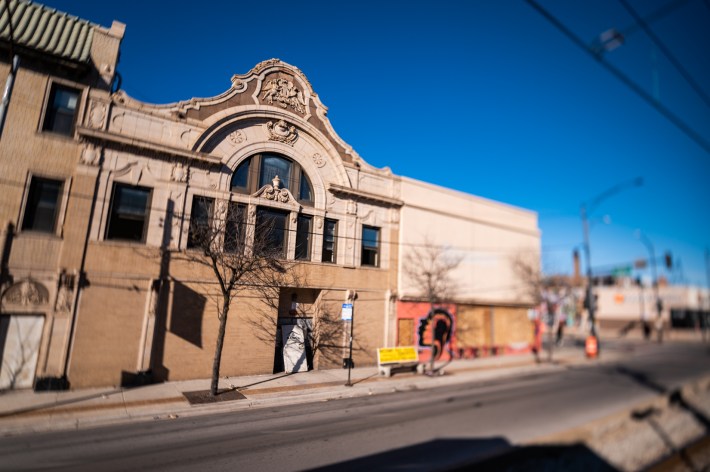 The Jeffery Theater Building and the Spencer Arms Hotel
Jeffery Theater and Spencer Arms Hotel, 7054 S. Jeffery Blvd. and 952 E. 71st St. in South Shore, were built in 1924 as anchors for a "vibrant commercial district" in the 71st Street commercial corridor, according to Preservation Chicago.
The terra cotta facade and lobby of the Jeffery Theater have survived, along with the residential apartments of the Spencer Arms Hotel, Preservation Chicago officials said.
But they face "serious threat of demolition" when plans were announced in 2017 to demolish the theater and hotel in favor of an entertainment complex. The buildings cover about 25 percent of the development area, according to Preservation Chicago.
"Without a viable preservation solution, it is likely that both buildings will be demolished if this current reuse plan moves forward," officials wrote.
The organization is urging the city to consider part of the old commercial corridor as a Chicago Landmark District to save the buildings.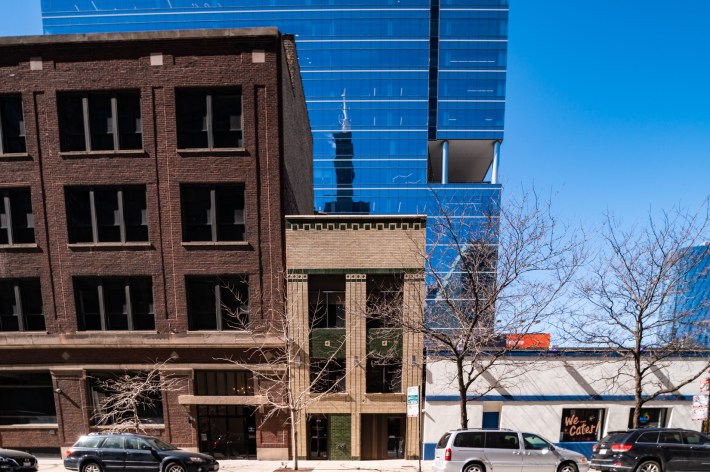 The department store
A commercial warehouse at 206 S. Jefferson St. was renovated into a three-level nightclub, which was very popular when it opened in the late 70s.
The membership-only Warehouse was well-known and patronized by the Black LBGTQ+ community and others, and it was a place of "dance floor liberation," according to Preservation Chicago.
"The Warehouse became known in Chicago as one of the best places to hear this evolving sound that later took its name from the nightclub itself, eventually becoming known as 'house music,'" Preservation Chicago officials said.
The building was sold in December with a note noting its history and the apparent possibility of "clearing the site" for development, according to Preservation Chicago. The organization is urging the city to initiate landmark designation for the building to "fully recognize and protect this highly significant place in Chicago's music history."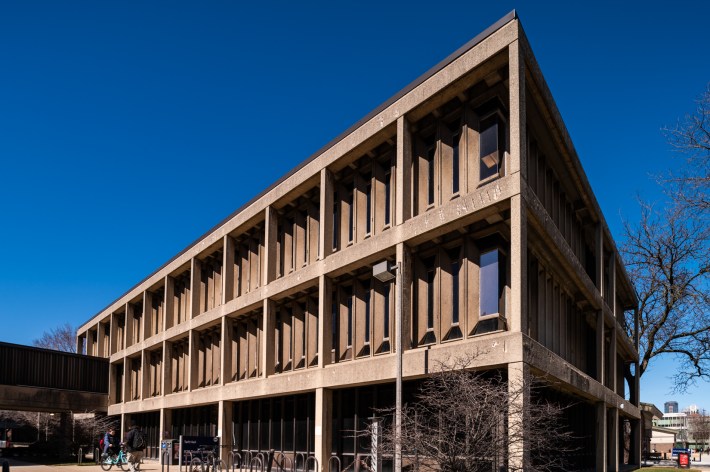 Taft Hall at the University of Illinois Chicago
Taft Hall, 826 S. Halsted St., is one of three University of Illinois at Chicago halls that are part of a cluster of buildings linked by second-floor enclosed bridges. Built of concrete and brick, Taft Hall is an example of Brutalist architecture, according to Preservation Chicago.
The university announced plans in October to renovate Taft Hall, and they would include demolishing the facade. Preservation Chicago is urging the university to find a way to maintain the original facade.
"Removing and replacing the structure's concrete cladding would be an unfortunate decision that would accelerate the erosion of [architect Walter] Netsch's iconic campus design," Preservation Chicago officials said.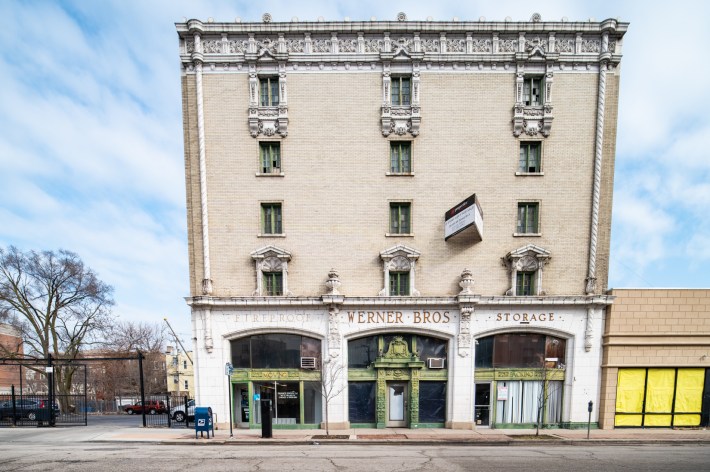 Brødrene Werner warehouse building
The Werner Brothers Storage building, 3815 S. Ashland Ave. in McKinley Park, is outfitted with intricate, monochromatic terra cotta.
In 2022, plans were announced to demolish the building in favor of affordable housing development, according to Preservation Chicago. But group members believe the building can be retrofitted for affordable housing without tearing it down, preserving the historic elements.
"If historic preservation was pursued, the 20% Federal Historic Tax Credit could provide millions of additional development dollars to the project, which could be used to build more affordable units," Preservation Chicago officials said.
Industrial building on the south side
Preservation Chicago also featured three industrial buildings on the South Side and suggested that each be considered for adaptive reuse projects.
These buildings: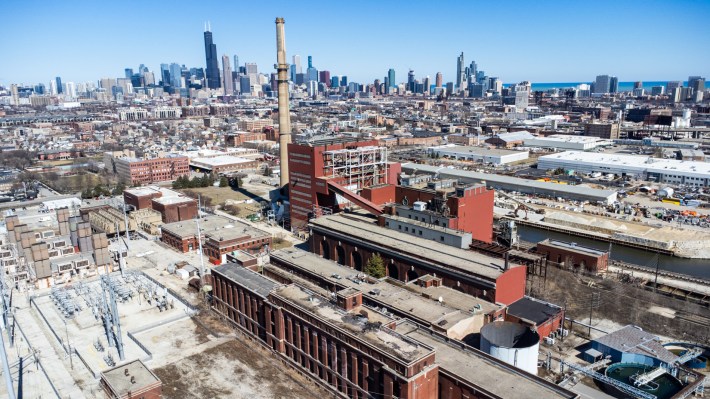 1111 W. Cermak Road in Pilsen:
The Fisk Electric Generating Station dates to 1903 and "remains the last large-scale survivor of Chicago's power generation history that reflects the growth of the city into an industrial powerhouse," according to Preservation Chicago.
The group recommends an adaptive reuse development or a community-oriented development.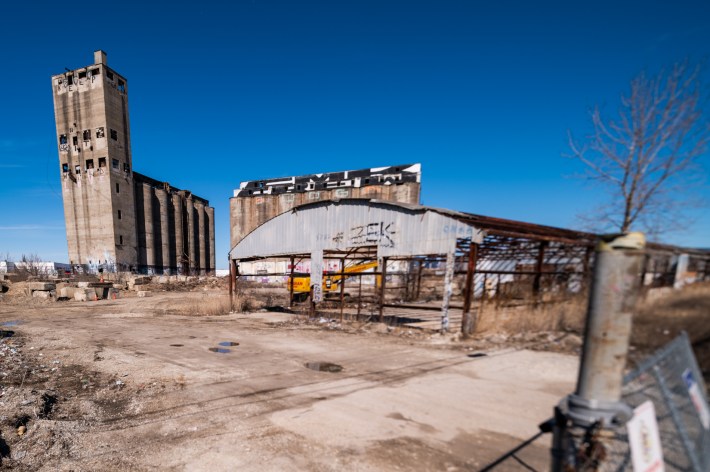 2860 S. Damen Ave. in McKinley Park
These grain silos are along the South Branch of the Chicago River. The silos were closed in 1977 and were sold along with 23.4 acres of river frontage. Instead of demolition, the conservation group is launching a "much-needed riverfront environmental restoration."
RELATED: Southwest Side environmental lawyers are asking Pritzker to stop the Damen silos sale to MAT asphalt owners
3815 S. Ashland Ave. in McKinley Park
Plans to demolish this building in favor of a new warehouse were announced last year, according to Preservation Chicago. The building has Gothic terracotta detailing, a feature the preservation group is interested in preserving across the city.
The building is also considered a "major visual anchor in the Central Manufacturing District's-Original East's Ashland corridor," according to Preservation Chicago.
Listen to "It's All Good: A Block Club Chicago Podcast":