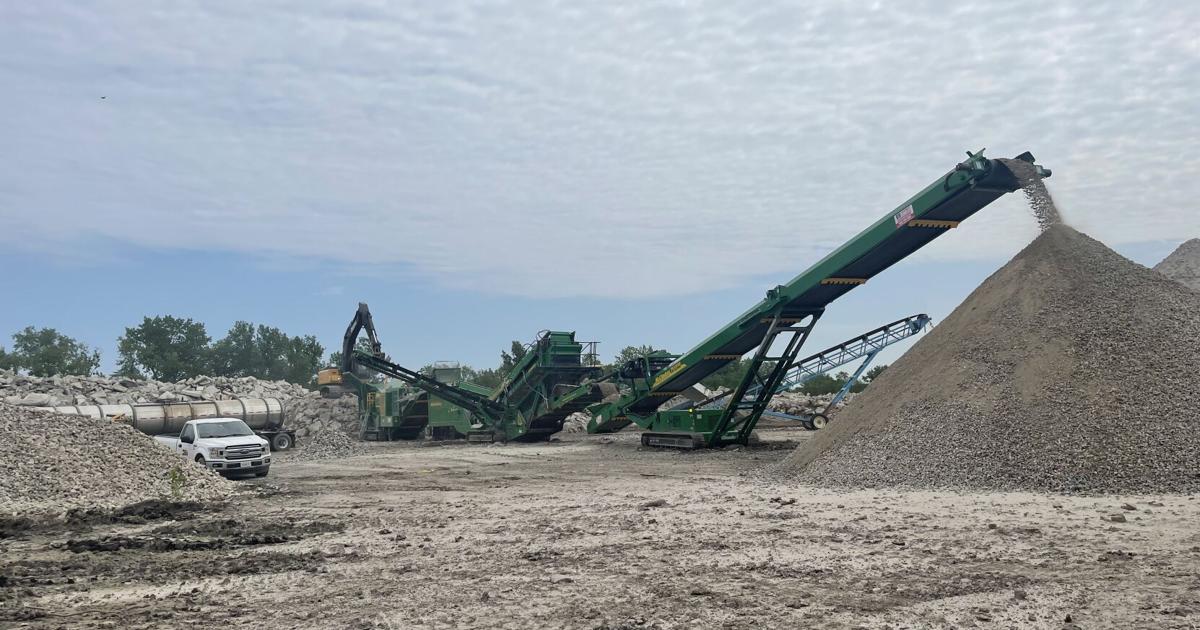 Heidelberg Materials has opened two new recycled concrete aggregate sales yards in Gary and Chicago to accommodate the growing green building movement.
The Irving, Texas-based company opened Gary Yard and Little Calumet Yard in Chicago to sell recycled concrete aggregate to customers "looking for responsible and circular solutions for their sustainable construction projects."
Heidelberg Materials partnered with Z Materials to accept construction debris, demolition debris and concrete gravel at the new locations at 1700 Morse St., just off the 15th Avenue exit off Cline Avenue in Gary, and at 310 E. 106th St. on the banks of the Calumet River in Chicago's East Side neighborhood just across the state line.
It will turn the old building materials into aggregates that can be recycled for use in ready-mixed concrete and other base materials.
"These two new sales yards mark an important step in strengthening our focus on recycling and recycled materials in this key market," said Jim Bottom, Heidelberg Materials' Illinois vice president and general manager. "We are excited to showcase our Revolve line of recycled aggregate products and increase the availability of sustainable and circular solutions in this growing market."
The company is part of the German multinational Heidelberg Materials, one of the world's largest integrated producers of building materials such as ready-mixed concrete. The company also offers digital services and has worked on circular construction and a path to carbon neutrality.