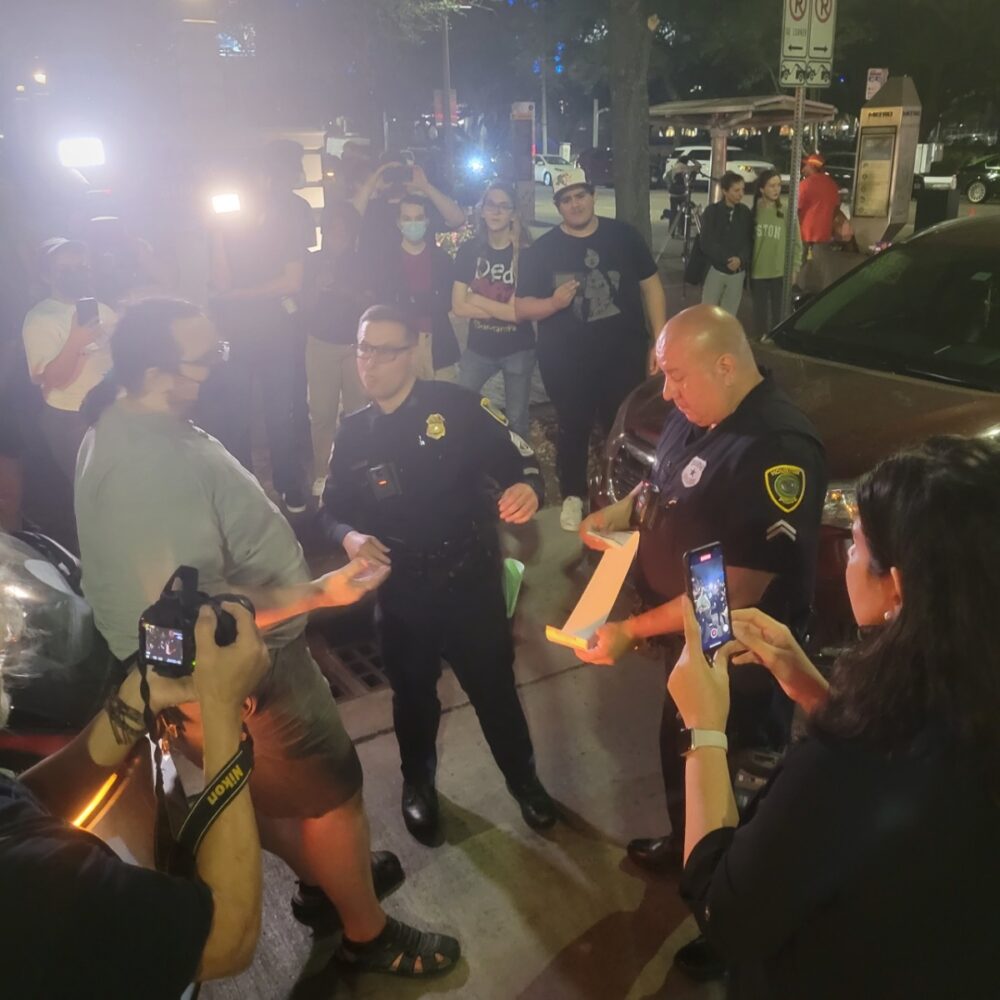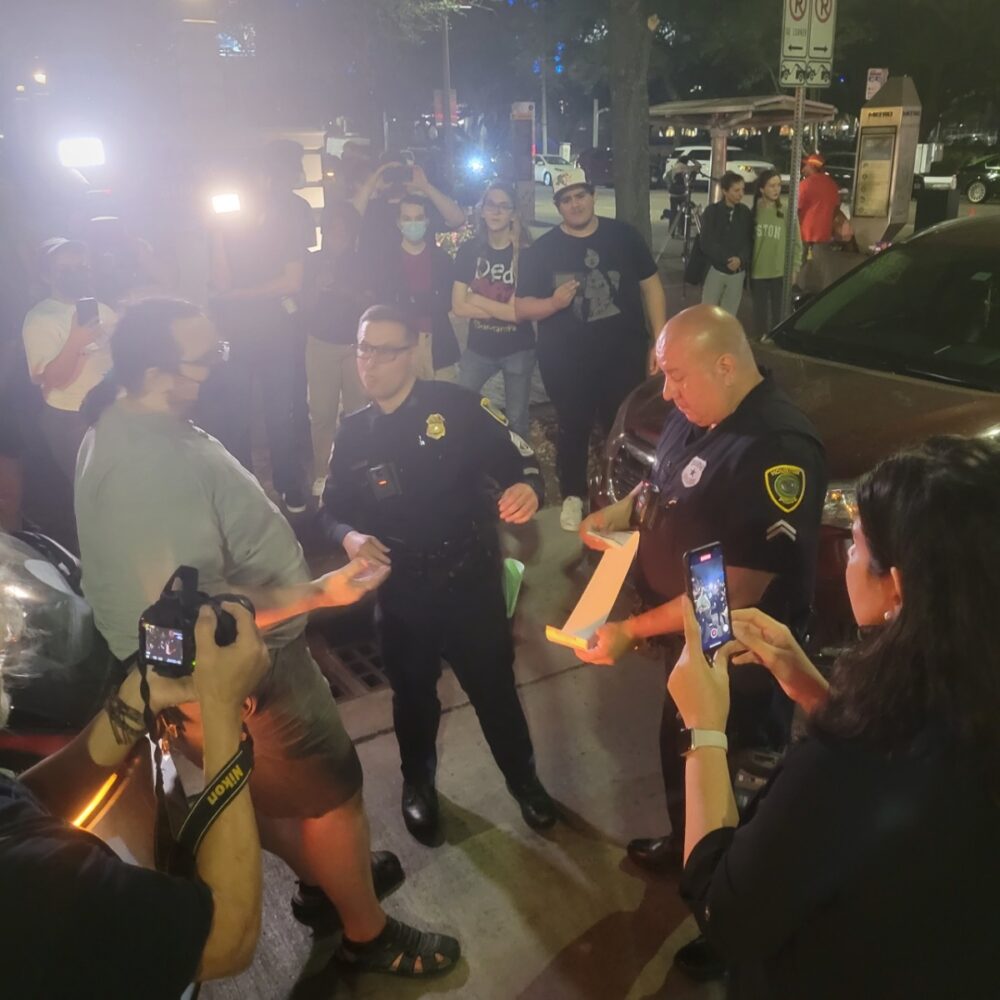 An organization that feeds the homeless outside Houston's downtown library on McKinney Street is challenging the city's charitable feeding program. Benjamin Franklin Craft-Rendon got one citation by the city for distributing food outside the library and filed a federal lawsuit Thursday.
"We're here today because the city of Houston has a horrible law where you can be fined and jailed for just feeding people who are hungry," civil rights attorney Randall Kallinen said during a press conference Friday. "Benjamin has filed a federal lawsuit in this courthouse and we are going to ask a judge and a jury to decide this case."
The city of Houston issued an updated notice last week warning residents that public feeding outside the library is prohibited and should instead be done at the city-approved location located at 61 Riesner Street. According to the notice, anyone who violates the ordinance after February 24 will be fined, but the organization did not agree with the city's order to move.
In a statement, the City of Houston said: "Recently, there has been an increase in the number of threats and violent incidents directed at visitors and staff who come to the downtown Houston Public Library. Parents and families have expressed that they no longer feel comfortable visiting the library or holding special events."
But Craft-Rendon said they've been sharing food at that location and at the library for over two decades.
"[S]o why now, I also don't see the connection with the plan to house people – especially since some of the people we share food with have homes, they simply don't have enough money to even buy food," said Benjamin Franklin Craft – Rendon.
Food Not Bombs has been giving out healthy meals at least four nights a week outside the downtown library for nearly two decades, and said they have never been cited. The city of Houston passed Charitable feeding ordinance in 2012, during former Mayor Annise Parker's administration, and volunteers said they don't understand why the city is enforcing the law now — when Parker pushed back against the group.
"Jesus taught his followers to feed the hungry," Kallinen said in a statement. Appeals."
Craft-Rendon is due in court on March 17, and because of an ongoing legal battle, his attorney said he was unable to hand out food on Friday and that the law violates free speech.
"I plan to plead not guilty and contest the charge, I have no reason to submit to what I believe is an unconstitutional and cruel law," Craft-Rendon said.
The city of Houston is adamant about enforcing the ordinance against feeding the homeless outside the downtown library near City Hall. A statement from the mayor's office said the group could feed the homeless at a new location, which is near an HPD station, which Food Not Bombs opposes.
"We want the library to function as a safe, inclusive place for everyone to come and visit. That's why we offer a dedicated, alternative charity food service at 61 Riesner St. This location has the infrastructure and facilities needed to provide services and food to Houstonians in need. By moving food services to an alternative location, we can maintain the integrity and historic nature of the Houston Public Library while serving all Houstonians with the dignity they deserve."
The ordinance requires a person or organization that feeds more than five people to obtain approval from the property owner to distribute food.
Volunteers in the organization say they will continue to distribute food in the city center despite the city's order.