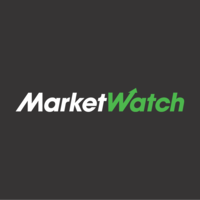 By Mike Murphy
Sinclair-owned Diamond operates Bally Sports' regional network
Diamond Sports Group, which operates regional sports networks that broadcast nearly half of all MLB, NBA and NHL games, filed for Chapter 11 bankruptcy protection on Tuesday.
Diamond is owned by Sinclair Broadcasting Group Inc. (SBGI), and operates its networks under the name Bally Sports.
In a statement Tuesday, Diamond said it is finalizing a restructuring deal to eliminate more than $8 billion in debt and strengthen its balance sheet. The company said it will continue to operate during the proceedings, and will continue to broadcast games.
Under the pending deal, Diamond will separate from Sinclair and become a standalone company.
"The DSG Board of Managers has evaluated strategic options with the support of its advisors and in coordination with creditors to position the company for long-term success and has determined that the best path forward for the company and its stakeholders is to restructure through a Chapter 11 process," Diamond CEO David Preschlack said in a statement. "DSG will continue to broadcast games and connect fans across the country with the sports and teams they love. With the support of our creditors, we expect to execute a quick and efficient reorganization and to emerge from the restructuring process a stronger company."
Diamond operates 19 regional sports networks and broadcasts games for 14 MLB, 16 NBA and 12 NHL teams, in major markets such as Southern California, Atlanta, Dallas, Detroit, St. Louis, Miami, Phoenix and Minneapolis.
In February, Diamond skipped $140 million in interest payments on debt and said it would use a 30-day grace period to reorganize its finances.
Regional sports networks have been bleeding money in recent years as viewers have ditched their cable TV subscriptions in favor of streaming. That has led to falling revenues and losses compared to the massive, long-term broadcast deals networks have made with professional sports leagues.
With about $1 billion in broadcast revenue at stake, Major League Baseball has expressed concern over Diamond's financial woes. In February, MLB Commissioner Rob Manfred said the league was prepared for any eventuality, including the potential takeover of local broadcasts and the elimination of blackout rules
Sinclair shares are down 6% so far this year, and have fallen 44% over the past 12 months, compared with the S&P 500's 2% gain in 2023 and 8% decline over the past year.
– Mike Murphy
This content was created by MarketWatch, which is operated by Dow Jones & Co. MarketWatch is published independently of Dow Jones Newswires and The Wall Street Journal.
(END) Dow Jones Newswires
03-14-23 2119ET
Copyright (c) 2023 Dow Jones & Company, Inc.