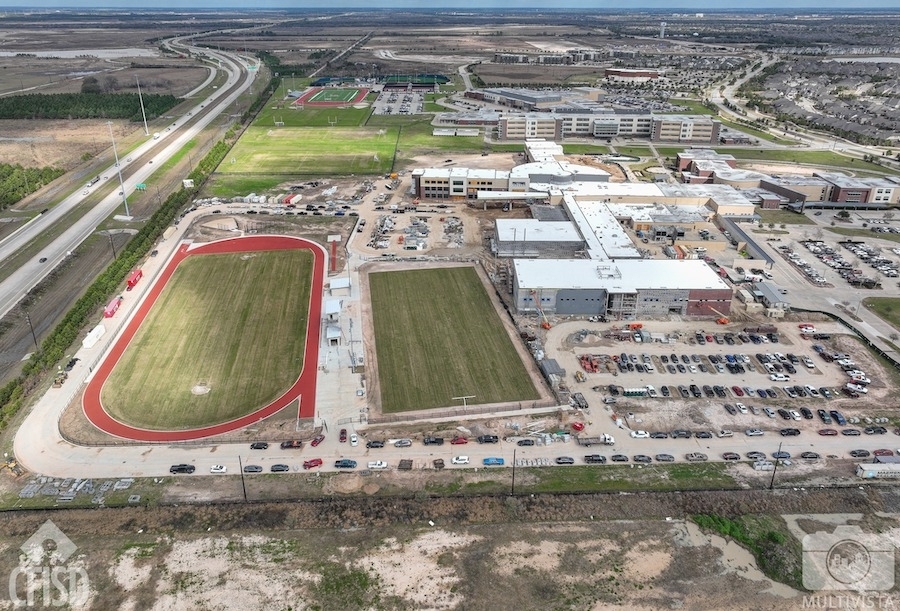 Dr. Carla Brosnahan Elementary School and Roy J. Sprague Jr. Middle School are the official names of Cy-Fair ISD's 58th elementary school and 20th middle school in the district following board approval on March 6.
Both campuses are planned to open for the 2023-24 school year in August and are financed by the 2019 bond.
Dr. Carla Brosnahan Elementary School
The district's newest elementary school is named in honor of Carla Brosnahan, who spent her entire 39-year education career in the district. She started in 1983 as a teacher at Lieder primary school, where she also served as assistant principal. She helped open Sheridan Elementary School as an assistant principal in 1992 and was named the school's principal in 1995.
She served in this role until 2003, when she opened Birkes Primary School and served a further 12 years. In 2005-06, she was named primary school principal of the year by the Region 4 Education Service Center. From 2015 until her retirement in 2022, Brosnahan served as the district's assistant superintendent for elementary school leadership.
"I am grateful and humbled to be recommended as a namesake in CFISD, the best district in the nation," Brosnahan said in a statement. "Our CFISD namesakes have been wonderful mentors throughout my career, and I am honored to be included in this distinguished group of educators."
This campus is located at 20220 Clay Road, Katy, just west of North Fry Road.
Roy J. Sprague Middle Jr. School
Middle School No. 20 is named in honor of Roy Sprague, the district's chief of operations. He has a 42-year career in architecture, construction and facilities management and spent the last 26 years in CFISD.
He joined the district as director of facilities planning and construction in 1997 and was promoted to senior director of facilities planning and construction in 2001. During this time, he helped develop the district's design and construction standards.
Sprague was later promoted to Assistant Superintendent of Facilities and Construction in 2006 and moved into his current role in 2013. He oversees 3,500 employees in eight divisions – Facilities Planning, Construction, Maintenance, Custodial Operations, Energy Management, Transportation, Nutrition Services and Purchasing Services —in addition to handling the district's property acquisitions.
He has also overseen several bond programs as the district grew over time and, according to the district, oversaw the construction of more than 60% of CFISD's current square footage – more than 11.7 million square feet. He has completed the purchase of 41 properties as well as the planning and construction of 73 new facilities.
Sprague will retire in June.
"Never in my wildest dreams would I have ever imagined that I would be selected to receive this highest honor in public education — being a school namesake," he said in a statement. "It is an absolute privilege to have the opportunity to serve all of our students and staff to provide them with high performance and quality learning environments so they can succeed in their academic years by attending CFISD schools."
This campus is located at 10611 Mason Road, Cypress, on the same site as Wells Elementary School and Bridgeland High School.
">