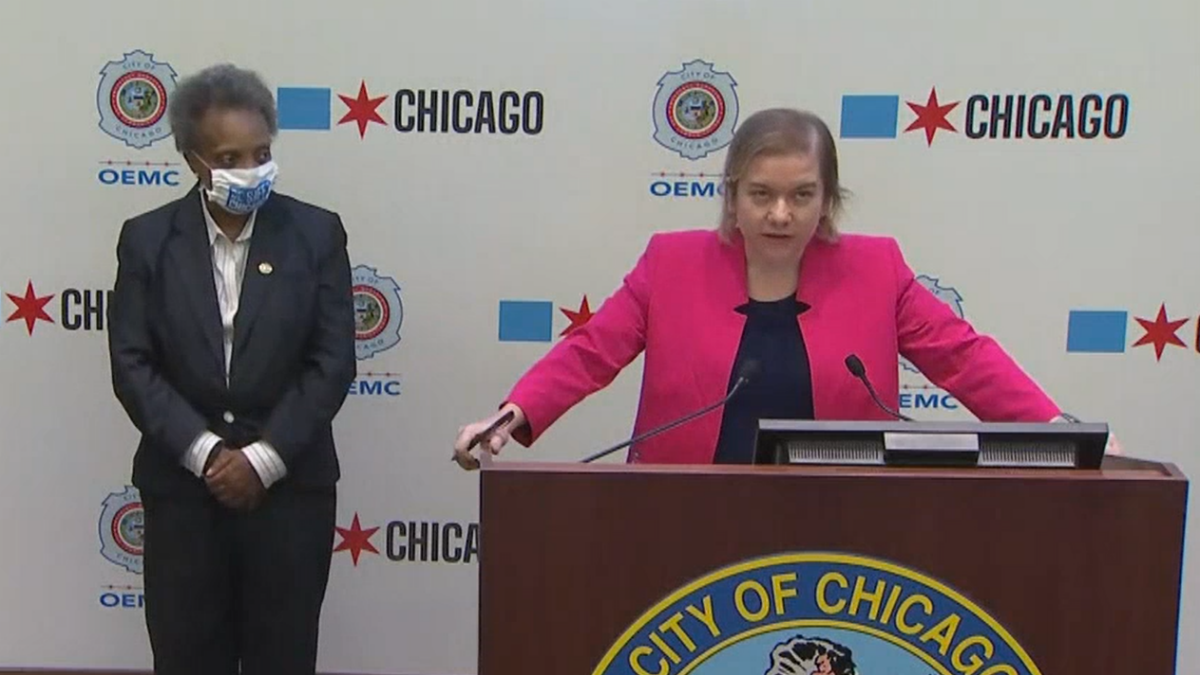 Her boss in the town hall has been voted out of office. The police chief has gone. But the doctor who advised Chicagoans on how to live our lives during the COVID-19 pandemic is still here and has no plans to retire.
"I'm sure there are people who are frustrated with me or my department, but by and large we've tried to really do our best to be very transparent and fair with Chicagoans," said Dr. Allison Arwady, the city's public health commissioner.
Arwady says she loves her job and wants to stay – if the next mayor wants her.
Public health is what she does and wants to continue doing, she says.
"I would never run for public office," she says. "God bless the people who do."
The world has slowed considerably since the frantic early days of the pandemic, when Arwady scrolled through an "out-of-control" email inbox every morning. That would be followed by a conference call with the staff and a Facebook Live question-and-answer session, where she answered the same questions from concerned Chicagoans over and over again.
These days, Arwady spends about 10% of her time dealing with COVID, but more time dealing with the "fallout" of the disease: mental health issues, substance abuse and funding to maintain measures that she says have made Chicago better prepared when the next pandemic arrives .
"I'm very concerned about it," she says of funding. "We have a history in this country of funding public health in this boom-and-bust fashion."
Early in the pandemic, Arwady says "random Chicagoans" would approach her asking for medical advice.
But some of the public contact she received was worrying.
"I got some scary mail at my house," she says. "There are a lot of people out there, including people who don't live in Chicago, who are not very happy with public health leaders."
As a result, she traveled with a security detail in the early days of the pandemic.
Arwady says she tested positive for the coronavirus only once, in August last year.
She says she still rides the L, always has a mask on hand, is back to leading walking and river tours of Chicago architecture like she did before the pandemic — and doesn't get recognized as much as she used to. Which is fine, she says.
"I was never someone who wanted to be recognized on the street, certainly not for an illness," she says.
If whoever becomes the new mayor doesn't want her to stay, Arwady, who was educated at Harvard, Yale and Columbia, says she would be disappointed.
But she says: "I have received a job offer. I've had a lot of calls asking, 'Am I interested in being considered for this or that role?' I have rejected all those considerations at this point because I really enjoy what I do here."