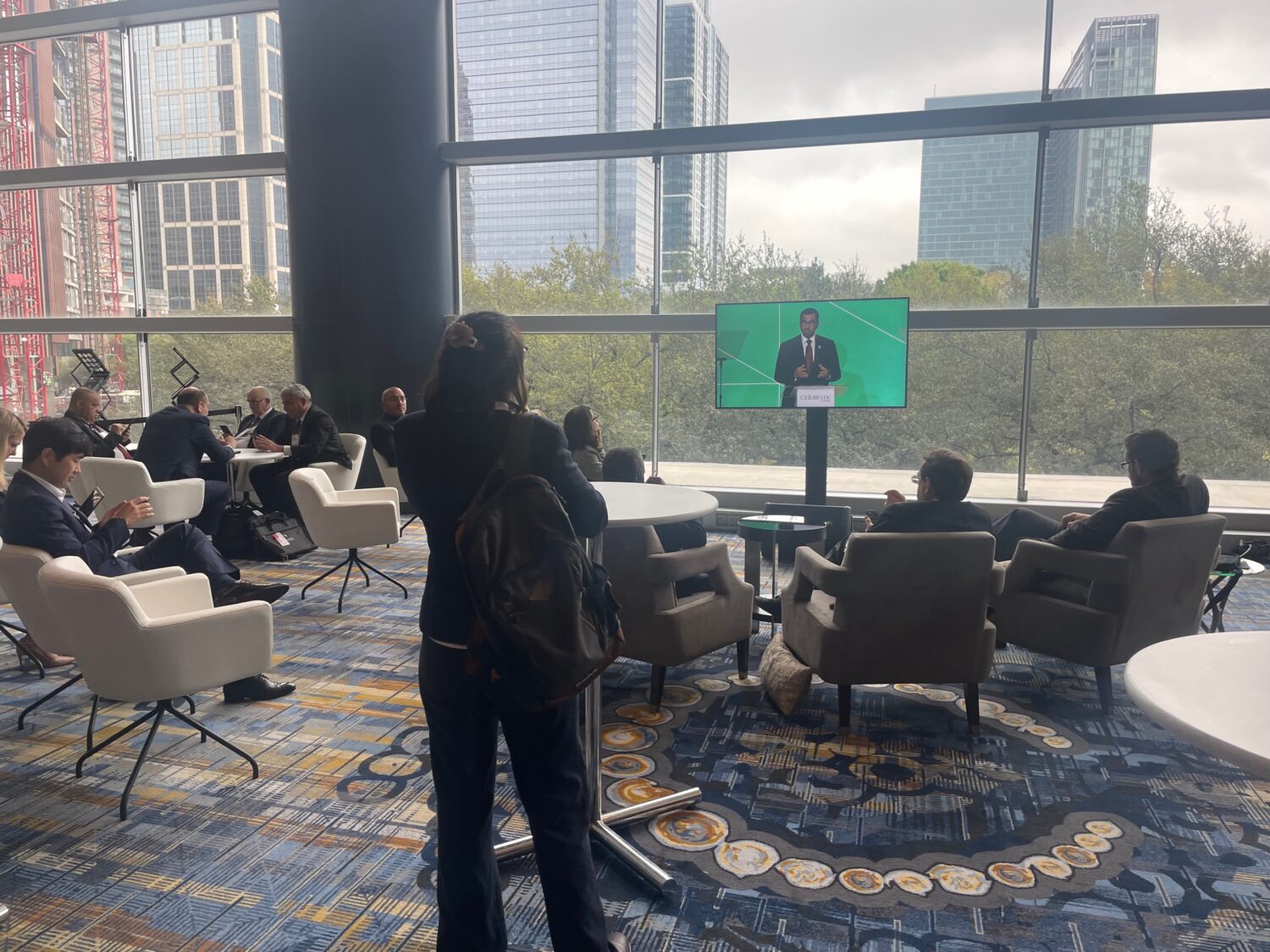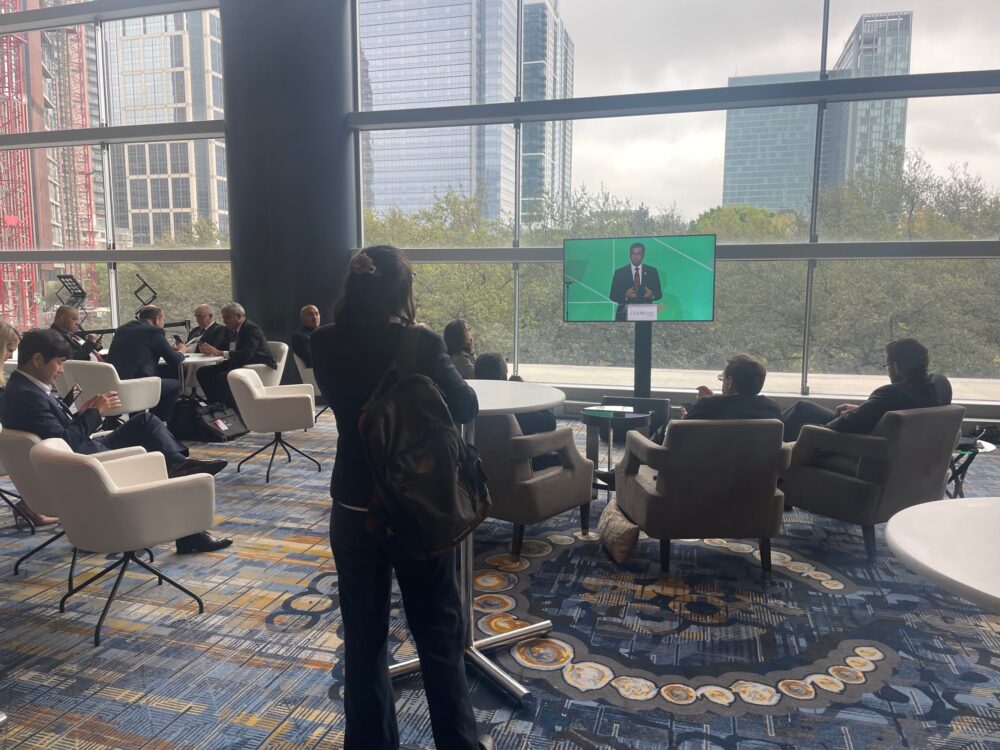 For more than 40 years, CERAWeek by S&P Global has been at the forefront of energy markets. This year, the overarching theme is the energy "trilemma" – sustainability, affordability and security – which brings into perspective much larger problems facing the energy industry.
Development of cleaner, more sustainable energy sources will be at the forefront of COP28, a November conference focused on climate change, and was a central theme in downtown Houston on Monday and Tuesday as CERAWeek kicked off with nearly 900 CEOs and 5,000 attendees for what is considered one of the most important energy conferences globally.
Herma Prarpoo, an energy leader for North America at Microsoft, said this year's CERAWeek is unique given these pressing issues that need to be addressed.
"When it comes to the trilemma first, it's access, especially with a war going on today (in Ukraine)," Prarpoo said. "Before the war, there were about 700 million people who did not have access to reliable energy and today over a billion people are without access. That number will continue to rise, especially if you do not have an energy transition. There are countries today that are dependent of other countries for energy, especially when you look at what's happening in Russia. So how can we, I would say, empower countries to have their own energy resources that are renewable? How can we get more hydrocarbon out of the ground and how Can we make it cleaner?"
Dan Yergin, Deputy Chairman of S&P Global, opened the conference and introduced Sultan al-Jaber, CEO of Abu Dhabi National Oil Co. The main theme of his speech was the road to COP28 later this year.
Kristi Pappalardo with the nonprofit Atlantic Council said she was particularly interested in hearing about the upcoming COP28 because of the work the Atlantic Council is doing at the Global Energy Center across a range of energy sources such as oil, gas, hydrogen and nuclear.
"The entire net-zero goals that almost every company from technology to finance to oil and gas has these days is within this entire week of meeting ambitious climate goals," Pappalardo said. "And we're doing tons of programming at COP28, and so we're here to hear from everyone about their goals and what their priorities are."
Kairos Aerospace CEO Gregg Rotenberg, whose company has offices in both the Bay Area and Houston, said that while there are more challenges facing the industry, it's an exciting time to be at the forefront of the energy transition. Kairos helps oil and gas companies identify where they are leaking methane and provides a benchmark for traditional oil and gas companies to understand how they are doing compared to their peers.
Rotenberg said that the scrutiny surrounding methane emissions has never been higher.
"Actually, COP26 was called the methane moment because the world has only recently begun to understand the extent of uptake from oil and gas," he said.
Rotenberg also explained how the technology and science being harnessed to track and fix methane emissions is the most exciting development for the future and efforts to combat climate change.
"The impact of methane is worrisome, but it's also very profitable for oil and gas companies to fix the problem," he said.
CERAWeek continues until Friday. US Energy Secretary Jennifer Granholm delivers Wednesday's keynote speech.