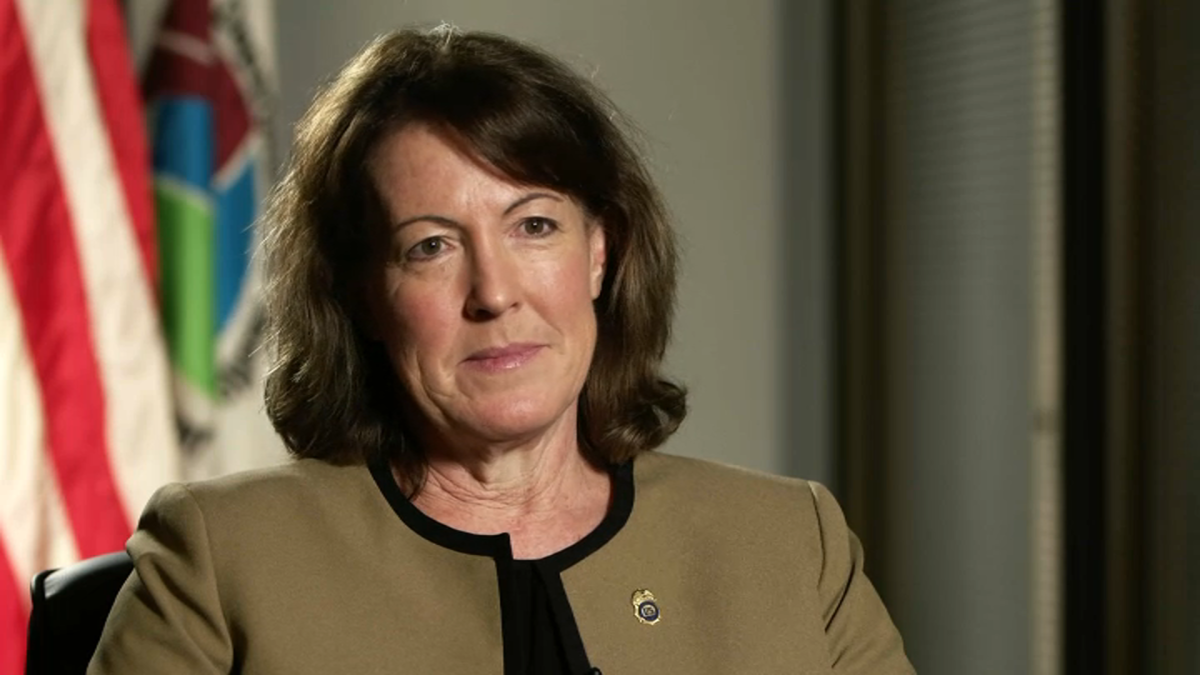 As the nation remains gripped by the growing opioid crisis, a new leader has taken over the Chicago branch of the federal Drug Enforcement Administration, looking to take down the Mexican cartels that smuggle drugs into the area while educating the public.
Special Agent Sheila Lyons was hired to lead the Chicago office earlier this month, overseeing the agency's fifth largest region with operations in Illinois, Wisconsin and Indiana.
Raised in Hometown, Illinois, Lyons is the first woman to lead the division where she began her career as an analyst more than 30 years ago. She later continued as a special agent with assignments in Mexico City, Mexico, Kabul, Afghanistan and Phoenix, Arizona before returning to Chicago where she was most recently the division's assistant special agent in charge.
"We go after the biggest, baddest drug traffickers," Lyons said when asked about the agency's top priorities.
"The leading cause of death among people between the ages of 18 and 45 right now is opioid overdose," she said, noting that 108,000 people died of an opioid overdose across the United States last year. "This fentanyl crisis is one of the worst I have ever seen in my 30 years of law enforcement."
Cook County saw at least 1,957 opioid overdose deaths in 2022 — a number likely to rise as outstanding toxicology tests come back. That number is more than double the 941 homicides across Cook County last year and triple the 647 overdose deaths in 2015.
"The fentanyl crisis affects every demographic, in every neighborhood, in every town, in every city and every suburb of where we live," Lyons continued. "It's everywhere. And so we have to talk to our young people about how dangerous it is. If you take a fake pill, it can kill you. A pill can kill. There are four words that we use to start a deep conversation that we hope mothers, fathers, guardians, teachers, coaches will have with young people without stigma."
Lyons specifically said the Sinaloa and CJNG cartels are "flooding" the United States with fentanyl — a synthetic opioid 50 times stronger than heroin. It is approved for limited medical use by the FDA, but can often be found in street drugs and pills purchased online.
"The tentacles of the cartels from Mexico have associates and logistical ties to every city in the United States and specifically Chicago because of the many transportation hubs that Chicago houses," Lyons said. "These cartels are ruthless. Expansion is all they care about, because if you expand people who are addicted, your profits go up."
Calling the chance to end her career where she started a "huge honor," Lyons said her goal is to tackle the opioid crisis and hold those behind it accountable.
"When I leave one day I will hope that the catastrophic number of overdose deaths and drug poisonings will have been greatly reduced and that we will have held those people accountable for this tragic situation we are in right now," she said.
And because of the historic nature of her appointment, Lyons recognized the women who came before her with a renewed commitment to continue mentoring women in law enforcement herself.
"I think of all the friends and family I have, who are strong women, and who have been role models in my life. I've been thinking about them for the past few days. And I thank God that I've had that kind of support network throughout my career. And then I think about female mentors I've had in law enforcement who have gone before me, and who I hope I can emulate in this position," she said.