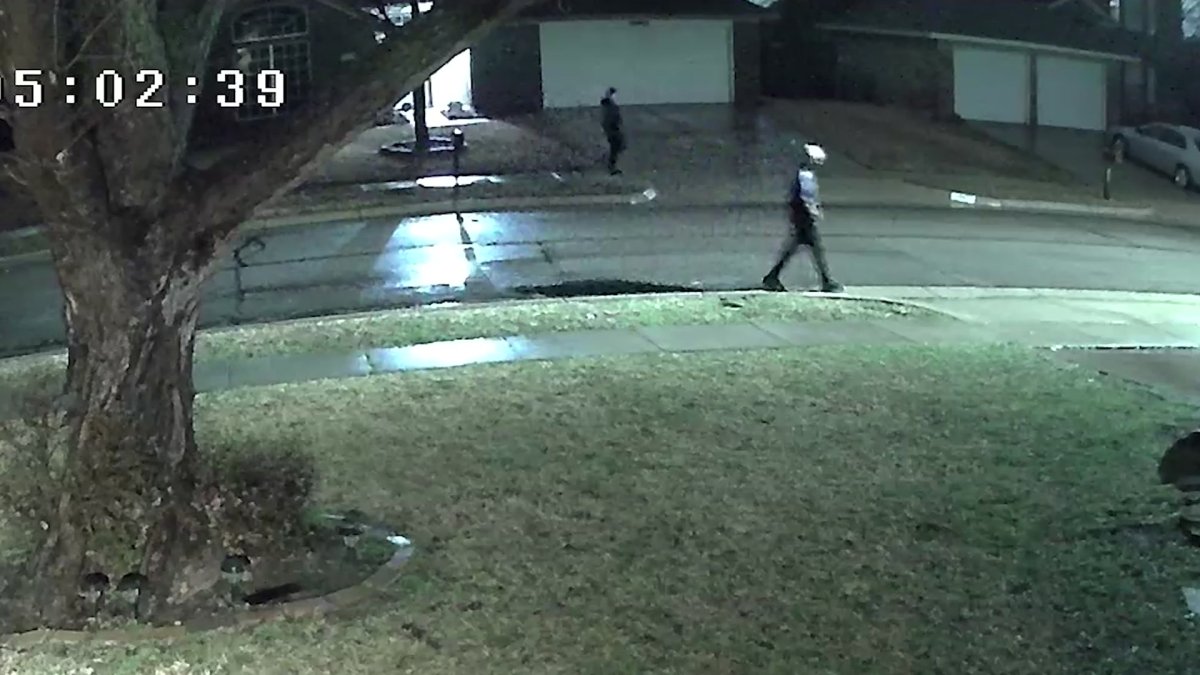 As Arlington investigators continue their search for the couple who gunned down a father of six last month as he returned home from work, they are renewing a call to the public for help solving the man's murder.
Ali Ismail, 36, pulled into his driveway on the 1400 block of Prentice Street before dawn on Valentine's Day and was shot and killed by an unknown person.
Ismail was the father of six children and his wife is expecting their seventh child.
In the early days of the investigation, detectives investigating Ismail's killing shared a video captured on surveillance cameras that they said showed two people trying to break into cars in Ismail's neighborhood shortly before he returned home.
A video also showed one of the people walking up to a car parked in Ismail's driveway. Less than a minute later, he returned home from his night shift and was immediately greeted by gunfire, police said.
Police said the two people who were in Ismail's driveway are believed to have run eastbound on Prentice Street after the shooting. After that, police have not said where the pair are believed to have gone, and they have not revealed their identities.
Arlington Police Department Assistant Chief Tarrick McGuire, Jamal Ali, the victim's cousin, and Osman Salat, the victim's friend, renew a call to the public asking for help solving the murder of Ali Ismail, a father of six who was killed in his driveway on Valentine's Day .
"In the weeks since, homicide detectives have worked tirelessly to identify the suspects. However, at this point, investigative leads have been exhausted, no further tips are coming in, and the suspects remain at large," police said in a statement.
On Friday afternoon, Arlington police are expected to share details about their efforts to solve Ismail's murder as they, and the family, renew a plea for the public's help in the case.
"We want justice for our brother. Six children, with one on the way, Osman Salat said after Ismail's funeral last month. "He has a lot of friends. You can see how many people came out. Someone who was very visible in society. We wanted to remember him."
Police have previously asked homeowners in the area to check their home surveillance systems to see if they have any footage that could help with the case. Meanwhile, Oak Farms Dairy in Dallas offered $10,000 to anyone providing information leading to an arrest and successful prosecution in the case.
Anyone with information is encouraged to contact Detective Hall with the Arlington Police Department at 817-459-5325.
A GoFundMe has been set up to help Ismail's family with expenses.