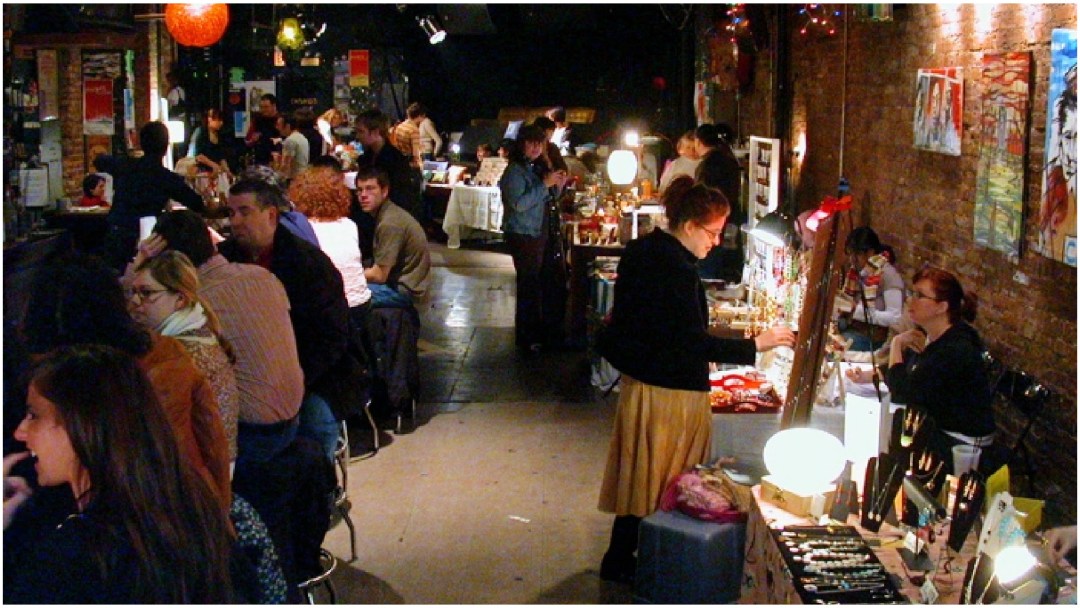 CHICAGO — There are plenty of St. Patrick's Day celebrations across the city this weekend — but there's also a vintage market, Persian Nowruz celebration, gardening workshop and more.
Here are 12 things to do in Chicago this weekend:
12.00-16.00 Saturday
The Empty Bottle, 1035 N. Western Ave.
You can shop for jewelry, clothing, baked goods, skin care, and other handmade goods from more than 30 artists and vendors at this market. The market is on the second Saturday of each month from October to April. It is 21 and older and free to attend.
11.00-15.00 Saturday
Museum of Contemporary Art, 220 E. Chicago Ave.
Families can enjoy free admission to the museum as part of this monthly program, which offers workshops, open studio sessions, gallery tours and artist performances. ASL interpretation is available. You can get tickets online.
12.00-16.00 Sunday
Emporium Logan Square, 2363 N. Milwaukee Ave.
Shop and taste vegan goods at this family-friendly market by Vegan Test Kitchen, a collective market with local vegan chefs. Vendors include Foxship Bakery, The Chunky Scones, El Hongo Magico's Tacos and Libby's Corner. Admission is free, but participants must RVSP here.
11.00-13.00 Saturday
Plant Chicago, 4459 S. Marshfield Ave.
You can learn about beekeeping in an urban setting at this hands-on workshop. Local farmer Dulce Morales will guide participants through the honey harvesting process, including how to remove honey from the honeycomb, how to separate the wax from the comb and more. The workshop is child-friendly, and Spanish translation is available. You can register online for $15-$30.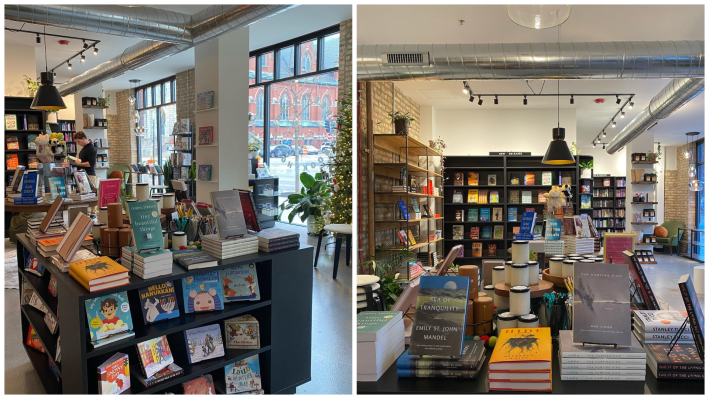 16.30-18.00 Sunday
Three Avenues Bookshop, 3009 N. Southport Ave.
This is a book club meeting about a book about a book club. You can drop by Three Avenues Bookshop this weekend to talk about 'The Toni Morrison Book Club', which is a group memoir about the acclaimed American novelist. You don't need to have a strong Morrison background to join the club and there will be copies of the book available to buy in the shop.
13-18 Sunday
Navigator Taproom, 2211 N. Milwaukee Ave.
There will be 45 vendors selling a variety of handcrafted goods at this pop-up market, which is spread across four breweries and taprooms. With a drink in hand, you can shop for home decor, knitwear, prints, candles and more. The market is free to attend.
Make a blanket for Project Linus
11-14 Saturday
Dunning Library, 7455 W. Cornelia Ave.
You can come by the library at the weekend to make a blanket for Project Linus, a non-profit organization that provides blankets for children who are seriously ill or in need. There is no sewing involved, but participants should bring 1.5 meters of fleece fabric and a pair of scissors. Anyone can donate fleece by handing it in to the library's customer support.
8.30-13.30 Saturday
Kennedy-King College's U Building, 740 W. 63rd St.
You can attend business education workshops, speak with financial advisors, have professional headshots taken, get one-on-one help with taxes, enjoy a networking breakfast and more. This event is free and hosted by the Chicago Department of Business Affairs and Consumer Protection. You can reserve a place online.
13-15 Sunday
The Oriental Institute of the University of Chicago, 1155 E. 58th St.
Explore art galleries, make themed crafts, try Persian tea and snacks, and hear from scholars about Mesopotamia and Persia. Admission is free, but there is a suggested donation of $5. You can register for the event online.
19-21 Sunday
Embassy Suites Downtown Chicago Magnificent Mile, 511 N. Columbus Drive
You can learn how to make popular sushi rolls in just two hours this weekend at this cooking class. Participants will make four rolls during the class: Veggie, spicy salmon, tuna and shrimp tempura. You can buy tickets for $59 online. Drinks are not included in the ticket price, but will be available to buy at the venue.
11.00-17.00 Saturday
Salvage One, 1840 W. Hubbard St.
More than 70 handmade and vintage vendors will take over the second floor of one of Chicago's premier wedding venues. There will also be a bar and snacks for you to enjoy while you shop. The market is open to all ages and free to attend. You can answer here for a chance to win $50 to spend on the market.
13.00-14.30 Saturday
Kilbourn Park, 3501 N. Kilbourn Ave.
In this workshop, you'll learn all about how native plants can help gardens thrive, how to combine plants, site preparation, management, and more. You can reserve a place online.
Listen to "It's All Good: A Block Club Chicago Podcast":